Articles Listed By Date
List By Popularity
SHARE

Saturday, September 21, 2019
The Only Jewish Ghetto in the Middle East
Israel, that was born to emancipate the Jews from diaspora conditions, to replace the Jewish ghetto and to eradicate the ghetto mentality, didn't just fail in its mission: it has matured into the epitome of a ghetto. It has surrounded itself with humongous ghetto walls. It hates its neighbours and not surprisingly, it is not loved in return.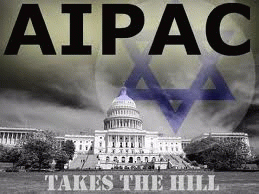 SHARE

Tuesday, September 10, 2013
Getting Off The Tree
ur Western political universe is hijacked by some sinister Lobbies (Jewish and others). The Jewish Lobby was pushing for a war the American people didn't agree with. Obama and his administration were hanging in the middle. The president was left with one simple option. He told his paymasters If the congress says Yes, and we once again end up with a military blunder, the Lobby would have to take the heat.
(3 comments) SHARE

Saturday, September 15, 2012
No "Red Line" for Israel
One thing should be clear. Israel, as we now have long known, lacks the military capacity to destroy Iran's nuclear project and needs America to take care of it. Netanyahu and the Jewish Lobby were convinced they could, ahead of the election, pressure Obama into such a suicidal mission. They were wrong.
(6 comments) SHARE

Thursday, April 5, 2012
Art of Resistance -- a Comment on Gunter Grass
Günter Grass, Germany's most famous living author and the 1999 recipient of the Nobel Prize in Literature, sparked outrage in Germany on Wednesday with the publication of a poem, "What must be said," in which he sharply criticizes Israel's offensive approach towards Iran.
(3 comments) SHARE

Saturday, February 4, 2012
The American Dilemma
The Quaker Seminary is facing a serious challenge here. It has to decide whether to stand up for its precious principles or surrender to mammon seeking and face total moral bankruptcy. Interestingly enough, America faces the exact same dilemma. It has to choose between a fight for freedom or total surrender to a foreign materialist ideology conveyed by AIPAC, ADL and other Zionist warmongers.
SHARE

Saturday, September 17, 2011
Obama, the Palestinian State & Zionist Schizophrenia
The American administration is heading towards an inevitable humiliation in the UN. It will have to veto a decision voted for by many of America's allies. This is clearly a disaster for Obama. The time is right for America, Britain and the West to find the strength to oppose Zionist Lobbying and the power of Jerusalem.
(1 comments) SHARE

Monday, July 25, 2011
Was Norway Massacre a reaction to BDS Israeli Boycott?
The full facts of the Norwegian tragedy are, as yet, unknown, but the message should by now be transparently and urgently clear to all of us: Western intelligence agencies must immediately crackdown on Israeli and Zionist operators in our midst, and regarding the terrible events of the weekend.
(1 comments) SHARE

Monday, July 18, 2011
Gilad Atzmon: Jewish Democracy for Dummies
The Knesset's Ethics Committee decided today to suspend MK Hanin Zoabi (Balad) from all Knesset activities until the end of the current session, which ends in two weeks, for her participation in last year's Gaza flotilla.
(1 comments) SHARE

Tuesday, June 8, 2010
Jewish Ideology and World Peace
With Israeli nuclear submarines stationed in the Gulf and last week's slaughter in the high seas the nations do not need any more warnings. In fact there is no way to get the Israeli nation "off the tree'. All that is left for world leaders to do, is to meet amongst themselves and decide together how to dismantle this morbid collective without turning our planet into dust.