Articles Listed By Date List By Popularity
Page 1 of 3 First Back Next 2 3 View All
Monday, March 27, 2017

Will Donald Trump Escalate the Devastating War and Hunger in Yemen? Greater U.S. support for the Saudis, who intervened in Yemen to try to stop the Iran-friendly Houthis from coming to power, is part of Trump's "get tough" policy on Iran. But further escalation of the war in Yemen, particularly an offensive to seize Hodeidah from the Houthi rebels, will mean even more death and hunger for the Yemeni people.
Wednesday, March 15, 2017 (7 comments)

Why is Donald Trump Lunching With a Saudi War Criminal While Yemenis are Starving? While President Trump sat down for a sumptuous meal at the White House on Tuesday, March 14 with Saudi Deputy Crown Prince Mohammed bin Salman, millions of Yemenis are going hungry thanks to Trump's lunch guest.
Thursday, February 9, 2017

Ten Reasons Why Elliott Abrams Would Make a Dreadful Deputy Secretary of State Abrams, a neocon hawk, would be one more disastrous addition to Team Trump. In his prior positions under Reagan and George W. Bush, he supported the most thuggish regimes and covered up the human rights violations of US government allies. A crook who was convicted of lying to Congress, his policy decisions have left death, destruction and deceit in their wake.
Tuesday, February 7, 2017 (4 comments)

In Trump's World Where Money Talks, Saudi Arabia Gets a Free Pass President Trump's Muslim ban is not only mean-spirited and, hopefully, unconstitutional, but it is irrational because it doesn't even include the country most responsible for spreading terrorism around the world: Saudi Arabia.
Thursday, January 12, 2017 (8 comments)

America dropped 26,171 bombs in 2016. What a bloody end to Obama's reign As drone-warrior-in-chief, Obama spread the use of drones outside the declared battlefields of Afghanistan and Iraq, mainly to Pakistan and Yemen. Obama authorized over 10 times more drone strikes than George W Bush, and automatically painted all males of military age in these regions as combatants, making them fair game for remote controlled killing.
Wednesday, December 28, 2016 (1 comments)

No More Holiday Gifts for Repressive Regimes The only way to end the humanitarian crisis in Yemen is to end the conflict. That means pushing harder for a political solution and calling for an immediate ceasefire. Until that happens, the United States should stop its military support for the Saudi regime.
Thursday, December 15, 2016 (1 comments)

Starving Yemeni children, bloated US weaponsmakers Why are so many of Yemen's children going hungry and dying? Since 2014 Yemen has been wracked by a civil war, a war that has been exacerbated by outside intervention from Saudi Arabia.
Friday, December 2, 2016 (12 comments)

Bush's Iraq Lies, Uncontested, Will Haunt Us Under Trump There is no decision more grave than taking your nation to war. There is nothing more criminal than basing that war on lies. And there is nothing more derelict than failing to prosecute those responsible for taking us to war on the basis of lies. Today, many of the very same architects of the Iraq invasion, from General David Petraeus to John Bolton, may join the Trump admininistration and take us into a new war with Iran.
Wednesday, November 23, 2016 (1 comments)

Deconstructing Thanksgiving with Standing Rock This Thanksgiving comes on the heels of a particularly heart-wrenching day, November 21, when over 150 activists were injured, receiving treatment for hypothermia, contamination by tear gas, and traumas from rubber bullets. One activist, 21-year-old Sophia Wilansky, will spend the holiday undergoing a third surgery on her shattered arm that was ripped apart by an exploding concussion grenade.
Monday, September 12, 2016 (10 comments)

What Was Saudi Arabia's Involvement in 9/11? No matter what happens with the 9/11 families' lawsuits, two things are certain: One, more information will certainly come out, sooner or later, about the extent of official Saudi involvement in the 9/11 attacks. Two, the Wahhabist ideology that defines Saudi Arabia has spawned leaders like the late Osama bin Laden and terrorist groups like al-Qaida.
Tuesday, August 30, 2016 (3 comments)

Hillary Clinton, the Podesta Group and the Saudi Regime: A Fatal Menage a Trois If I told you that Democratic Party lobbyist Tony Podesta, whose brother John Podesta chairs Hillary Clinton's presidential campaign, is a registered foreign agent on the Saudi government's payroll, you'd probably think I was a Trump-thumping, conspiratorial nutcase. But it's true.
Wednesday, August 24, 2016

U.S. Weapons Sales Are Drenched in Yemeni Blood U.S. officials were pressured to placate Saudi Arabia after the Obama administration made a deal with its adversary, Iran. That appeasement came in the form of a level and quality of arms exports that should've never been approved for a repressive regime with an atrocious human rights record. Saudi Arabia is the number one exporter of radical Islamic extremism on the planet.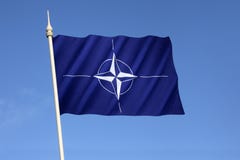 Saturday, July 9, 2016 (1 comments)

Time to rethink NATO Next year, the Pentagon plans to quadruple military spending in Europe to $3.4 billion and begin rotating an armored brigade through Eastern Europe -- in addition to extra NATO forces to be deployed to Poland and the Baltics. The U.S., the main force behind NATO, is already in a deadly proxy war in eastern Ukraine.
Tuesday, May 31, 2016 (1 comments)

Preparing for the Next Memorial Day Just prior to the Memorial Day commemorations, President Obama made a trip to Vietnam. How did he seal our friendship with that nation, after slaughtering two million of their people? By agreeing to sell them weapons. In the aftermath of the Memorial Day military parades and with a new administration looming on the horizon, a critical task for the coming year is to build a renewed, more vibrant peace movement.
Saturday, May 21, 2016

Israel and Saudi Arabia: Strange Bedfellows in the New Middle East Saudi Arabia and Israel have finally come out of the closet -- together. The U.S. has helped guarantee the security of both nations. U.S. taxpayers give over $3 billion a year to support the Israeli military, the U.S. military guards the Persian Gulf for the Saudi royalty, and Saudi Arabia is the No. 1 purchaser of U.S. weapons.
Thursday, April 21, 2016 (1 comments)

President Obama Can Help Save Saudi Youth Facing Beheading Aside from the issue of minors, Saudi Arabia is one of the top three executioners worldwide, surpassed only by China and Iran. In 2015, Saudi Arabia broke its own previous records, executing 158 people. This year, if the current rate is maintained, Saudi Arabia will execute about 320 prisoners, almost one a day. If the Saudi government beheads these young men, it will further ignite sectarian hatred.
Tuesday, March 8, 2016 (6 comments)

Hillary Might Break the Glass Ceiling If She Wins, But She Won't Put a Dent in the Military-Industrial Complex Clinton may well have been the administration's most vociferous advocate for military action. A Hillary Clinton presidency would symbolically break the glass ceiling for women in the United States, but it would be unlikely to break through the military-industrial complex that has been keeping our nation in a perpetual state of war -- killing people around the world, plenty of them women and children.
Friday, March 4, 2016 (2 comments)

Hillary Clinton and Saudi Arabia While Clinton's State Department was deeply invested in getting weapons to Saudi Arabia, the Clinton Foundation accepted millions of dollars in donations from both the Kingdom of Saudi Arabia and the weapons manufacturer Boeing. Christmas presents were being gifted all around.
Sunday, February 21, 2016 (3 comments)

Bernie's Broadsides Against Kissinger Weren't Even Half of It From 1969 through 1973, it was Kissinger, along with President Nixon, who oversaw the slaughter in Vietnam, Cambodia, and Laos -- killing perhaps one million during this period. There could be another category of people who shouldn't solicit Kissinger's dangerous opinions: presidential candidates.

Saturday, February 13, 2016 (40 comments)

Should Henry Kissinger Mentor a Presidential Candidate? Bernie Sanders and Hillary Clinton had a spirited exchange about an unlikely topic: the 92-year-old former Secretary of State Henry Kissinger. Sanders berated Clinton for saying that she appreciated the foreign-policy mentoring she got from Henry Kissinger. "I happen to believe," said Sanders, "that Henry Kissinger was one of the most destructive secretaries of state in the modern history of this country."
Monday, January 4, 2016 (1 comments)

The Execution of Nimr Al-Nimr: One More Reason to Re-evaluate the Toxic U.S.-Saudi Alliance For decades US governments, both Democratic and Republican, have backed the kingdom. The US-Saudi alliance dates back to World War II, when US officials started to see Saudi's oil as a strategic advantage. Since then, the US has blindly supported the Kingdom in almost every political and economic effort, despite the fact that Saudi Arabia has consistently been ranked by Freedom House as one of the worst humans rights violators
Thursday, December 24, 2015

10 Good Things About the Not-So-Great Year 2015 So while this holiday season the nation is obsessed with the latest Donald Trump insult and the special effects of Star Wars, may we bring in the new year truly striking back at the injustices of the empire. May the force be with the grassroots activists trying to build a more peaceful world.
Tuesday, December 22, 2015

Saudi Women Voted for the First Time. Is It Real Progress or Window Dressing? One of the positive things to come out of this election is more global attention on the heavy-handed rule of the Saudi monarchy. An upcoming activist-based Saudi Summit, which will be held in Washington, DC on March 5-6, is an effort to build a campaign to support Saudi human rights activists.
Saturday, December 19, 2015 (1 comments)

Yemen Crisis: One More Reason to Re-evaluate the Toxic U.S.-Saudi Alliance Saudi Arabia's involvement in Yemen has only destroyed lives and created a state of total chaos, and the U.S. government is complicit in the carnage. Both nations should, as part of the peace process, be forced to pay reparations for the tremendous damage their bombs have inflicted. The Yemen crisis should also serve as a prime moment for the U.S. to reconsider its alliance the Saudi regime.
Monday, December 14, 2015 (1 comments)

Is Saudi Women's Vote a Step Forward? is this vote really a significant step forward? First let's consider the Saudi electoral system within the context of an absolute monarchy. The ruler is always a male and inherits his position. All powerful government positions from ministers to governors are appointed by the King. The 150-member Consultative Council, known as the Shura Council, is also appointed and has only advisory power.
Wednesday, October 28, 2015 (13 comments)

Hillary Clinton Hasn't Learned a Thing from Iraq When it comes to war and peace, it might not matter too much if a Republican or Hillary Clinton wins the White House. In either case, the winner will be the military-industrial complex President Dwight D. Eisenhower warned us about.
Tuesday, October 13, 2015

Prescription for Afghan Hospital Bombing: Independent Investigation and US Troop Withdrawal The US, NATO, and the Afghan government all say they are conducting their own investigations into the attack, but only an independent investigation can uncover the facts we need to demand accountability and new safeguards to ensure this type of tragedy doesn't happen again. The Pentagon balks at the idea of an outside investigation.
Thursday, October 8, 2015 (1 comments)

The Doctors Without Borders bombing is a symptom of foreign occupation The official stories from the US military and the Afghan government changed four times in four days, from "collateral damage" to accidental bombing to charges that Taliban fighters were using the hospital as a base of operations, a claim the aid group strongly disputed.
Thursday, September 24, 2015 (3 comments)

Ten Reasons to Oppose the Saudi Monarchy it has been strange to hear US politicians fiercely condemn Iranian human rights abuses while remaining silent about worse abuses by US ally Saudi Arabia. Not only is the Saudi regime repressive at home and abroad, but US weapons and US support for the regime make Americans complicit.
Tuesday, August 25, 2015 (5 comments)

Where's the Republican Outrage Over Saudi Arabia? When the candidates complain about the "evil forces of radical Islam" or trouble in the Middle East, they never seem to mention Saudi Arabia. Iran's no democratic paradise. But on many counts, Washington's Saudi allies are even worse. The Saudi royals crush dissent with an iron fist, spread extremist ideology, and invade their neighbors with impunity.
Wednesday, August 19, 2015 (4 comments)

Who's the Real Troublemaker in the Middle East? Iran's no democratic paradise. But on many counts, Washington's Saudi allies are even worse. The Saudi royals crush dissent with an iron fist, spread extremist ideology, and invade their neighbors with impunity. While they beat up on the White House for making peace with America's enemies, maybe voters should ask them more questions about America's friends.
Thursday, August 6, 2015 (7 comments)

10 Steps to Wean US Foreign Policy off Militarism teleSUR English is an alternative representation for world news. we focus on the people, the common citizen, stories untold by traditonal media. you will only find them at teleSUR.
Monday, July 27, 2015

Salvador's Draconian Abortion Laws: a Miscarriage of Justice El Salvador has one of the strictest and most archaic anti-abortion laws in the world; it has a total ban on abortion, even in cases of rape, incest, and medical emergencies. Women who have miscarriages or stillborn births are confronted with suspicion from authorities. The legal system has an built-in "presumption of guilt," making it virtually impossible for women to prove their innocence.
Wednesday, July 22, 2015 (26 comments)

Getting Down to Business in Cuba U.S. companies are more eager than ever to set up shop.
Thursday, July 9, 2015 (1 comments)

US Lobby Groups Try to Squash Iran Deal Despite Public Support Multimillion-dollar ad campaigns aim to influence Congressional votes.
Wednesday, July 1, 2015 (1 comments)

"While the Flotilla Didn't Make it to Gaza, Israel Didn't Win" "While the flotilla didn't make it here, Israel didn't win. Every action in our support gives the Palestinian people more hope, trust and love, and the courage to continue insisting on our basic rights." --20-year-old Khaled Ostath

Monday, June 15, 2015 (4 comments)

Can the UN Talks Bring Peace to Shattered Yemen? On June 14, UN-brokered talks will be held in Geneva, but many Yemenis know that with the increasingly hostile armed factions, a destroyed economy and the Saudi/Iran rivalry playing itself out in their country, peace will be hard to come by
Wednesday, May 20, 2015 (1 comments)

Crossing the Korean DMZ for Peace After a decade of disastrous military interventions, the Obama administration has been experimenting with a different way to deal with adversaries: diplomacy. Already this approach is bearing fruit with Iran and Cuba. Now it's time to chart a diplomatic roadmap in another region with long-festering hostility: the Korean peninsula.
Monday, May 18, 2015 (1 comments)

Gyrocopter Pilot Flew for Reform, Might Land in Prison Doug Hughes, a Florida mailman who recently made headline news for flying his gyrocopter onto the West Lawn at the U.S. Capitol Building, will be in Wash. DC for his first court hearing on May 21. Hughes has been charged with operating an unregistered aircraft and violating national airspace, which can potentially land him up to 4 years in prison, plus fines. I interview him about his cause of getting money out of politics
Thursday, May 7, 2015

Women Bridge Divide Between Koreas By Crossing the DMZ The women involved in Women Cross the DMZ include peace activists, writers, professors, lawyers, gender equality advocates, former diplomats, UN representatives, and humanitarians. It includes the famous U.S. women's rights advocate Gloria Steinem, and Mairead Maguire and Leymah Gbowee, both Nobel Peace Prize Laureates for their work in ending civil conflicts in Northern Ireland and Liberia respectively.

Monday, April 20, 2015

No Room for Business as Usual at the Summit of the Americas In Central America, the US administration is trying to win alliances by pledging $1 billion to boost security and economic development.
Tuesday, March 31, 2015

Menendez Downfall Could Be Diplomacy's Windfall Senator Robert Menendez, a powerful democrat from New Jersey, has been down on his luck lately. He is currently under federal investigation for corruption, and although the Senator has denied all allegations, charges are expected to be filed against him any day now. This is not the first time the senator has been investigated.
Thursday, March 19, 2015 (2 comments)

Iraq, Libya...Iran? U.S. Activists Mark War Anniversaries With Spring Rising On the anniversaries of the two epic failures in Iraq and Libya, anti-war activists are gathering for four days of actions from March 18-21. They will protest the past interventions, the present-day US participation in wars in the Middle East and the possibility of a new war with Iran. The gathering will culminate at a rally at the White House on Saturday, March 21.
Wednesday, March 18, 2015 (2 comments)

Why Not Travel to Cuba? If you want to scuba dive in the coral reefs alongside Cuba's Varadero Beach, you could face civil penalties, rack up thousands of dollars in fines, and even endure a criminal prosecution once you get home from your vacation. In fact, Cuba is the only country in the world where the U.S. government restricts travel.
Thursday, March 12, 2015 (13 comments)

Tom Cotton is the Worst Bully in the Senate ---- Here Are 10 Reasons Why Hailing from Arkansas, 37-year-old Senator Cotton boasts the title of being the youngest member of the Senate, but he spouts the old warmongering rhetoric of 78-year-old Senator John McCain. From Guantanamo to Iran, food stamps to women's rights, here are ten reasons why Tom Cotton is a dangerous dude.
Monday, March 9, 2015 (5 comments)

Dividing the Pie: Cuba's Ration System after 50 years telesur is an alternative representation for world news. we focus on the people, the common citizen, stories untold by traditonal media. you will only find them at telesur.
Friday, February 27, 2015 (5 comments)

10 Reasons To Pray for AIPAC's Decline As a secular Jew, I don't do much praying. But this week, as the powerful pro-Israeli government lobby AIPAC (the American Israel Public Affairs Committee) holds its annual policy meeting in Washington DC, I'm praying that this year marks the beginning of the end of the lobby's grip on US foreign policy.
Wednesday, February 4, 2015 (14 comments)

Will the Real "Low-Life Scum" Please Stand Up? Kissinger probably won't ever be tried for war crimes, at least not in the United States. But we can show -- with words and banners -- that some people remember his crimes. McCain called us "disgraceful." You know what's really disgraceful? A bunch of senators hearing a war criminal drone on about "Global Challenges and the U.S. National Security Strategy."
Friday, January 30, 2015 (7 comments)

Who's the "Low Life Scum:" Kissinger or CODEPINK? A very angry Senator John McCain denounced CODEPINK activists as "low-life scum" for holding up signs reading "Arrest Kissinger for War Crimes" and dangling handcuffs next to Henry Kissinger's head during a Senate hearing on Jan 29. McCain called the demonstration "disgraceful, outrageous and despicable," accused the protesters of "physically intimidating" Kissinger and apologized profusely to his friend
Thursday, January 29, 2015 (1 comments)

Take Cuba Off the Terrorist List Change is in the air. Following the December 17, 2014 agreement to restore relations with Cuba, President Obama instructed the Secretary of State to launch a review of Cuba's inclusion on the list and provide a report and recommendation within six months.
Friday, January 23, 2015 (1 comments)

Federal Prison Sentence Begins for Anti-Drone Activist On January 23, Kathy Kelly, co-coordinator of Voices for Creative Nonviolence, a campaign to end U.S. military and economic warfare, will begin a three-month jail sentence in federal prison for a protest against drones (also known as "unmanned aerial vehicles") at Whiteman Air Force Base in Missouri. I had a chance to interview her before she had to turn herself in.
Friday, January 16, 2015

"Flogging for Blogging" Official Saudi Policy US government's response to egregious and inhumane punishments from its ally usually takes the form of expressing "concern." There is no major public condemnation. No threats of cutting arms sales. No sanctions against government officials. The US government basically turns a blind eye to the medieval forms of torture the Saudis still mete out.
Tuesday, December 30, 2014 (2 comments)

10 Good Things About the Year 2014 It's been a year of fervent activism on police accountability, living wages, climate change, personal freedoms, immigrant rights, an open internet and diplomacy over war. The electoral beating the Democrats received has prompted both the Administration and some spineless congresspeople to realize that support for progressive issues could reinvigorate their base
Monday, November 24, 2014 (1 comments)

Hagel's Departure Should Open Debate on Obama's Wars The issue facing this nation is not who replaces Hagel, but what policy decisions we want to Pentagon to implement.
Monday, November 17, 2014 (1 comments)

RE/MAX Cashes in on Israel's Illegal Settlements RE/MAX Israel sells properties that are not only in Israel proper, but are also in occupied Palestinian lands of the West Bank.
Wednesday, October 22, 2014 (12 comments)

Don't Ask the Pentagon Where Its Money Goes Every taxpayer, business, and government agency in America is supposed to be able to pass a financial audit by the feds, every year. It's the law, so we do our duty. There's one exception: the Pentagon. It's high time the Defense Department fulfilled its commitment to account for every taxpayer dollar in its $555-billion budget.
Friday, October 10, 2014 (3 comments)

Why are the media playing lapdog and not watchdog -- again -- on war in Iraq? The press relied on propaganda from both Isis and the US government to whip up fear and a thirst for revenge in the American public. Gruesome beheading videos distributed by Isis were played over and over. The media not only regurgitated official US messages but packaged them better than the government itself ever could.
Friday, August 22, 2014

Beware of Exploding Gifts from Uncle Sam let's face it. Military toys, constantly dangled before the police at law enforcement exhibits and fairs, are hard to resist. And with the Department of Defense and the Department of Homeland Security giving out this stuff for free, why not get some hand-me-downs? In May 2012, DHS began distributing $4 million in experimental grants to help local law enforcement agencies buy their own small drones, opening a new market
Wednesday, August 13, 2014

One Year After Egypt's Rab'a Massacre, US Still Funding Repression The systematic and intentional killing of unarmed protesters is a crime against humanity and those responsible should be investigated and held accountable. At the top of the chain of command during the Rab'a massacre was then-Defense Minister Abdel Fattah el-Sisi, who orchestrated the military overthrow of democratically-elected Morsi. But neither Sisi nor any government officials have been prosecuted for the killings.
Thursday, August 7, 2014 (1 comments)

Conflict Resolution 101: Talking With Hamas if US mediation is to be sincere and effective, the American government needs to take Hamas off its terrorist list and allow Hamas to be fully represented at the table.