amma@grandmatellmeastory.com Madeleine Sklar's art and poetry can be heard & viewed: www.madeleinesklarpoet.com
SHARE

Madeleine Sklar (View How Many People Read This)

I have 1 fans:

Become a Fan.
You'll get emails whenever I post articles on OpEdNews
As an artist, poet and story teller, I believe in encouraging children's auditory literacy, and the importance of the arts, and ability to visualize, in intellectual development, I created this story website.
www.grandmatellmeastory.com
Grandma Tell Me A Story
Is a website for children who love to listen to stories & fairytales. And for those who believe that one of the best ways to teach morality, ethics, and compassion to children, is to touch their heart and capture their imagination by entertaining them with a good story.
With the exception of my version of "Goldilocks & the Three Bears," (the first story I told my granddaughter)
All other stories and their accompanying activities and lesson plans,
are my own original creations.
Children are invited to submit illustrations of their favorite tales from my site, so they can see their own and other children's art in the gallery.
The most important function of the arts is to inspire the imagination, so the mind can enter the world of possibility where all forms of invention are born.
People, who as children learn to question, to visualize and to be independent, creative thinkers, are our greatest defense against tyranny.
I'm in process of creating another non-child oriented website, where my art and poetry can be heard & viewed: www.madeleinesklarpoet.com
OpEdNews Member for 533 week(s) and 2 day(s)
4 Articles, 0 Quick Links, 15 Comments, 0 Diaries, 0 Polls
Articles Listed By Date
List By Popularity
(3 comments) SHARE

Saturday, February 1, 2014
Rain Dance In The Year Of The Horse
ABOUT RAIN DANCE IN THE YEAR OF THE HORSE When we saw the dry lake bed, it grieved us. Feeling helpless to do anything else to effect our terrible drought, I wrote this poem as my prayer for rain. After I wrote this: for the next few days it has rained, but not enough. So for whatever good prayer does.... If prayers are answered, the more people that pray for rain, the more sharing the Rain Dance it can only help.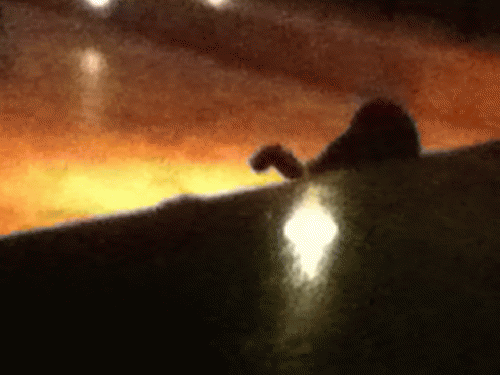 (1 comments) SHARE

Tuesday, January 21, 2014
Remembering Fukushima Poem
About Remembering Fukushima. My poem, "Jacob," is a prayer for and attempt to speak through this poem in a way that awakens people again to the horrific tragedy while at the same time encouraging us all, in the face of seeming impossibility, to hold on to hope for a better world.
(2 comments) SHARE

Sunday, December 18, 2011
Merry Kwanukasticesmas
A Holiday greeting and original interpretation/analysis of an old favorite christmas song, "Santa Claus Is Coming To Town."
(1 comments) SHARE

Saturday, April 9, 2011
SAFEWAY KALI
This poem inspired by the voice of Kali in my mind, as grocery shopping, I suddenly saw the connection between our "war," speech and consumption. Our culture is permeated with images of war. And when our wars are over I pray there is enough of our world left for Kali the great destroyer/creator to look over her shoulder in hope the peace of the trees and nature are still there to become the ground work of her new creation.