Mon Jun 25 2007









Departments
Election Issues

Will electronic voting reform create new ways to steal elections?
by Steven Rosenfeld
June 6, 2007

This week, the House is expected to pass the first-ever bill regulating electronic voting. But will the legislation unleash new election treachery in American elections?

If history is a guide, political machinations will outsmart the latest efforts to bring accountability to America's newest voting machines. Recent books on how American elections have been stolen - from the founding of the country to 2004 - suggest voting machinery may change over time, but sleazy partisan tactics do not: they adapt to the newest way of counting votes. And when grassroots election integrity activists add their experience of wrestling with new electronic voting to this continuum, it seems doubtful that American elections will be cleaned up.



"It is the same game," said Rebecca Mercuri, one of the country's top electronic voting experts and an opponent of the House bill. "They will just now do it electronically. The bill makes it seem like something will be done. It will cause the public to be complacent. That is very scary. People will not be watching. They will not be looking at elections."

"It is not just the electronic machines. It is a pandemic in our political culture," said Tracy Campbell, a University of Kentucky historian and author of Deliver the Vote: A History of Election Fraud, an American Political Tradition 1742-2004. "I am not sure why we are so surprised by it. We cheat in baseball. We cheat on our wives. Why not cheat in elections?"

(Book link: click here

This week soon after Congress reconvenes, the House is expected to approve H.R. 811, The Voter Confidence and Increased Accessibility Act of 2007. The bill is intended to bring accountability to the newest election technology, the paperless electronic voting machines that were ushered into American elections after Florida's punch-card ballot debacle in 2000. After hanging chads became the most high-profile feature of that presidential vote count, Congress passed the Help America Vote Act, or HAVA, and appropriated $3.9 billion for states to buy a new generation of voting machines. By November 2006, one-third of the country was voting on paperless touch-screen voting machines.

Once introduced, the problems with these machines became well-known. Most notably there was no way of knowing if the data put into the machines - votes - would be accurately reported at the end of the day. Moreover, academics and others discovered that the machines were poorly designed, but the software and performance problems were all-but ignored by the independent testing labs that were supposed to certify their accuracy. In numerous elections in 2002 and 2004, voters saw their choices jump between candidates; votes were lost as totals were compiled, and election officials often spent more time tallying results than they had with the voting systems they replaced. By last fall's election, the machines' performance had improved somewhat, but there were notable exceptions, such as in Sarasota, FL, where 18,000 votes vanished in a close U.S. House race. While that was publicized, grassroots activists later discovered numerous other lost votes, or undercounts, such as in Miami and Dade Counties, where one in 10 ballots did not record a vote for Florida attorney general: 70,000 votes went missing.

While some of these problems have become well-known, it is important to note that it wasn't flawed technology in Florida that kept Democrat Al Gore from the White House. More pivotal to the vote count were partisan decisions by then Secretary of State, Katherine Harris, a Republican, who allowed overseas ballots - allegedly from the military - to be counted, even though many lacked postmarks and those were suspected to be fraudulent. Amid that controversy the Supreme Court intervened, stopping the recount and declaring George W. Bush the winner.

"Florida was a great case of our eyes being off the target," Campbell said. "We were looking at butterfly ballots (punch cards). But it was the absentee ballots that came in after the election that Katherine Harris certified that gave the election to George W. Bush. I bet plenty of grieving military families don't realize it was absentee ballots that brought us the war in Iraq."

In short, political manipulation of the process - on top of flawed election machinery - was the determining factor in Florida's presidential election in 2000, and for that matter in Ohio in 2004, in 1960, and in other earlier presidential elections.

Congress's response to the latest crisis in flawed election machinery has been led by Rep. Rush Holt, a New Jersey Democrat who taught physics at Princeton University before entering politics. His bill, H.R. 811, seeks to fix the problems with the latest electronic voting machines by requiring manufacturers add a paper print out so individuals can verify their vote. The bill also creates new audit and recount procedures based on that paper trail. It also allows people who sign confidentiality agreements to view still-secret vote counting software. And it imposes new conflict-of-interest rules for voting machine makers and the testing labs that certify their product's accuracy. Finally, it provides money to counties to make these changes.

Proponents, such as People for the American Way, say the bill may not solve every problem, but makes significant progress. But the solution that many grassroots election integrity activists want - dumping the touch screen machines - is not in the bill. And the opponents have other worries. They say a paper receipt legally is not the same as a ballot marked by a voter, which will complicate recounts. They don't trust this paper trail will mirror the count in the voting machine's computer's memory. They don't want any secret software. And they worry new audit procedures could allow election insiders to tamper with reported results, which would be a return to counting votes in smoke-filled rooms.

"It's not better than nothing," Mercuri said. "It forces feeds a bill onto the states. The states have to follow certain things for federal elections, but not for local elections. The technology is still a problem. H.R 811 doesn't solve many of the problems, but it creates a new invitation to insider election fraud."

Mercuri, who has been a poll worker for two decades and whose engineering Ph.D. is on electronic voting technology said H.R. 811 fails to address both the technical problems of electronic machines and the political problems of partisan tampering with vote counts. She points to numerous examples from last fall's election to show how the bill's reforms would play out in the real political world - and it is not pretty.



(Note: You can view every article as one long page if you sign up as an Advocate Member, or higher).

Steven Rosenfeld

covers democracy issues for AlterNet. He is a longtime print and broadcast journalist and has reported for National Public Radio, Monitor Radio, Marketplace,

TomPaine.com

and many newspapers. (

more...

)

The views expressed herein are the sole responsibility of the author and do not necessarily reflect those of this website or its editors.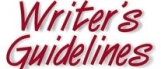 STAY IN THE KNOW
If you've enjoyed this, sign up for our daily or weekly newsletter to get lots of great progressive content.
To View Comments or Join the Conversation: