With the exception of Dennis Kucinich, the Democratic candidates for POTUS all embraced the military and the Pentagon to solve the problems of terrorism in the world. Yet terrorism is a strategy generally used by groups who are not traditional nation states. Terror is a strategy used mostly by those who are insurgents opposing their own government or an occupying force. The French Underground and the Russian Partisans during WW II were considered heroes to the Allies confirming the statement that one person's terrorist is another person's hero. And neither the German Army in WW II or the U.S. Army in Iraq or Viet Nam could possibly be effective against terrorism. Terrorism can only be fought with good intelligence coordinated with law enforcement.
Read more at http://novamradio.com/index.php?pid=17&SS=22
Sheldon Drobny was the co-founder of Nova M radio and Air America Radio. He has supported many philanthropic causes. Mr. Drobny specializes in business and tax matters and is admitted to practice before the U.S. Tax Court as a non-attorney. Less (
more...
)
The views expressed herein are the sole responsibility of the author and do not necessarily reflect those of this website or its editors.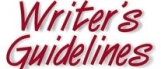 STAY IN THE KNOW
If you've enjoyed this, sign up for our daily or weekly newsletter to get lots of great progressive content.
To View Comments or Join the Conversation: