ON THE FIFTH ANNIVERSARY of the Iraq Invasion, MoveOn held vigils all over the country at the same time. This video commemorates and captures the public vigil held in Eugene, Oregon to call for an end to the Iraq Occupation. The latest video for my MTV Citizen Journalist gig. Crossposted to The Unapologetic Mexican and Culture Kitchen.
Nezua is an author and illustrator by trade, a rebel at heart, and a fugitive from the iron claw of ennui. You can find more of his writing at http://www.theunapologeticmexican.org , his videos at http://think.mtv.com/profile/Nezua , (
more...
)
The views expressed herein are the sole responsibility of the author and do not necessarily reflect those of this website or its editors.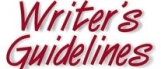 STAY IN THE KNOW
If you've enjoyed this, sign up for our daily or weekly newsletter to get lots of great progressive content.
To View Comments or Join the Conversation: