Joint Letter to Congress Requesting Scraping of Flawed "Democracy Funds"

NIAC

Oct 11, 2007

Dear State and Foreign Operations Appropriations Bill Conferees,

We are writing to express strong opposition to funding in the FY 2008 Foreign Operations Appropriations bill for State Department programs purporting to support democracy in Iran.

We believe this program, intended to aid the cause of democracy in Iran, has failed and has instead invigorated a campaign by conservative regime elements to harass and intimidate those seeking reform and greater openness in Iran. As segments of the U.S. Administration tout regime change, secret State Department "democracy promotion" funding has enabled Iranian authorities to label those supporting reforms or engagement with the West as foreign agents and traitors. Recent detentions of Iranian-American scholars, journalists, union leaders, student activists, and others are widely viewed as responses to threats posed by U.S.-funded efforts.

Iranian reformers believe democracy cannot be imported and must be based on indigenous institutions and values. The intended beneficiaries of the funding, - human rights advocates, civil society activists and others - uniformly denounce the program. "Washington's policy of 'helping' the cause of democracy has backfired," wrote Nobel laureate Shirin Ebadi in the International Herald Tribune recently. "The Bush Administration should put an end to its misguided policy." Other respected human rights activists, including Akbar Ganji and Emad Baghi, voice similar sentiments. The fact is, given the current dynamic of conflict between the U.S. and Iranian governments, no organization inside Iran can openly accept funding from the U.S. Government.

The inability of the State Department to expend funds in this account from previous years and its failure to respond to Congressional inquiries for information about the program, further justify its elimination. The program's fundamental flaw is reflected in the State Department's inability to generate realistic proposals for activities inside Iran. Less than half of the funds allocated in previous years for "democracy programs" in Iran have been expended - on activities unknown. The additional $75 million requested by President Bush for FY2008 included in the Senate bill is unwarranted and unwanted.

Additionally, we would like to express our support for language in the House bill report which directs the Government Accountability Office (GAO) to initiate a comprehensive assessment of the capacity of the U.S. Government to effectively administer democracy programs worldwide. We encourage Conferees to direct that GAO give special emphasis to relevant activities in Iran.

As supporters of the values of democracy, we believe any such funding would be better spent on activities outside Iran which could facilitate openness and still promote civil society. We urge Congress to mandate that the Department of State take into account the views of democracy advocates living in Iran - the intended beneficiaries of the funding. As people-to-people exchanges involving scholars, artists, athletes, groups of professionals, and others are proven to foster understanding and cooperation, we urge you to include language in the bill to ease restrictions which make it extremely difficult for NGOs to implement exchanges. Iranian civil society advocates welcome access to information technologies that help expand their access to internet and other media. Finally, while funding for radio and television broadcasting to Iran is extremely important and useful, given the large expansion of Voice of America's Farsi service last year, we believe further funding should be contingent upon a thorough evaluation of current programming.

Congress can and should play a constructive role in promoting democracy in Iran and elsewhere.

Eliminating so-called democracy promotion programs in Iran, and reprogramming such funds for activities that Iranian democratic activists want, are good first steps.

Signed,

- Advertisement -

Dr. Trita Parsi, President
National Iranian American Council

Morton H. Halperin, Executive Director
Open Society Policy Center

Michael Ostrolenk, President
American Conservative Defense Alliance

Carah Ong, Iran Policy Analyst
Center for Arms Control and Nonproliferation

Robert Naiman, National Coordinator
Just Foreign Policy


Tim Carpenter, Director Progressive Democrats of America (PDA)

David Culp, Legislative Representative
Friends Committee on National Legislation

Leslie Cagan, National Coordinator United for Peace and Justice


Brett Kimberlin, Director Justice Through Music; Velvet Revolution

Bill Moyer, Executive Director Backbone Campaign

Lynn M. Kunkle, Policy Director 3D Security Initiative

Melida Arredondo, Gold Star Step Mother to LCpl. Alexander Scott Arredondo, USMC 08/05 1984 - 08 25 2004

Elaine Brower, National Steering Committee World Can't Wait, Drive Out the Bush Regime;

Military Families Speak Out

Rev. James Kofski, Asia/Pacific and Middle East Issues Maryknoll Global Concerns

Kevin M. Martin, Executive Director
Peace Action

Erik Lobo Camp Casey Peace Institute Veterans For Peace, Vietnam Veterans Against War

Rob Keithan, Director Unitarian Universalist Association of Congregations

John Isaacs, Executive Director Council for a Livable World

Rachelle Lyndaker Schlabach, Director
Mennonite Central Committee U.S., Washington Office

Mary Ellen McNish, General Secretary American Friends Service Committee

Jim Winkler, General Secretary United Methodist Church

Dr. Nader Majd Center For Persian Classical Music

Eileen McCabe, Delegate Desert Greens, Green Party of Utah

Nickolas Roth, Washington DC Director Nuclear Age Peace Foundation

click here also click here

http://www.payvand.com/news/07/oct/1089.html

- Advertisement -

opednews.com

Rosa Schmidt is an American married to an Iranian, hence the second last name, Azadi. She's a long-time peace activist with a background in anthropology, education, and public health. She's also one of the people who walked away (

more...

)

The views expressed herein are the sole responsibility of the author and do not necessarily reflect those of this website or its editors.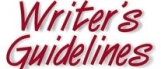 ,

STAY IN THE KNOW
If you've enjoyed this, sign up for our daily or weekly newsletter to get lots of great progressive content.