New York nursing home regulators find widespread misuse of antipsychotic drugs in nursing homes. America is facing a public health crisis over the care of those with dementia says Dr. Bruce Pollock, president-elect of the American Association of Geriatric Psychiatry. High use of antipsychotics in a nursing home can be an indicator of inadequate staffing. He says, we know the more staffing there is and the higher quality of care, the less the antipsychotic usage. We are left with the atypicals because we have nothing else. These drugs have a role to play, he says, but "nonpharmachologic treatments" should be tried first.

Dr. Jeffery Nichols, vice president for medical services at New York's Cabrini Eldercare Consortium, a nonprofit group, says most dementia patients who become agitated are trying to communicate a deep-felt need or want. Dr. Nichols, who oversees a 240- bed nursing home, says that for dementia patients, antipsychotic drugs "don't work very well and they are significantly overused." The use of such drugs to care for agitated dementia patients is "like hitting a TV on the side.

The use of atypical antipsychotic drugs in nursing homes continues despite scientific papers that question the benefits of using them on dementia sufferers in light of the risks. Earlier this year, the federal Agency for Health Care Research and Quality reviewed existing research and noted the drugs can trigger strokes, induce body tremors, fuel weight gain and affect an elderly person's gait, increasing their chances of falling.

The Food and Drug Administration issued a "black box" warning on using the drugs for dementia patients in 2005.But the FDA stopped short of banning such use; officials say they give physicians the leeway to prescribe the drugs if they think it will help this difficult-to-treat population.

Nearly 30% of the total nursing-home population is receiving antipsychotic drugs, according to the Centers for Medicare and Medicaid [CMS]. In recent years, Medicaid has spent more money on antipsychotic drugs for Americans than on any other class of pharmaceuticals-including antibiotics, AIDS drugs or medicine to treat high-blood pressure. In a practice known as "off label" use of prescription drugs, patients can get these powerful medicines whether they are psychotic or not. CMS says nearly 21% of nursing-home patients who don't have a psychosis diagnosis are on antipsychotic drugs.

Obviously something is needed to control the behavior of patients with dementia and even more obviously that something should not be antipsychotic drugs ;but according to the experts in the field it should be adequate staffing levels. Why then are billions spent on drugs rather than on staff? It seems to me that the federal and state regulatory agencies should be directed by the appropriate legislative bodies to immediately require appropriate staffing levels.

Source:

Lucette Lagnado, THE WALL STREET JOURNAL, December 4, 2007, page A1

- Advertisement -

An OEN Editor. Born-03/20/1934, BA Pol. Sci.-U of Washington-1956, MBA-Seattle U-1970, Boeing-Program Control-1957-1971, State of Oregon-Mental Health Division-Deputy Admistrator-1971-1979, llinois Association of Community MH (

more...

)

,

The views expressed herein are the sole responsibility of the author and do not necessarily reflect those of this website or its editors.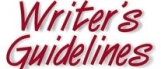 STAY IN THE KNOW
If you've enjoyed this, sign up for our daily or weekly newsletter to get lots of great progressive content.