Following the passage in 1990 of the Americans with Disabilities Act [ADA], The Department of Justice issued regulations under Title II requiring state and local governments to administer their programs in the "most integrated setting" appropriate to meet the needs of people with disabilities.
In the second session of the 92nd General Assembly in Illinois, the debate over how to eliminate a state budget deficit of over $1 billion was dominate. Initially, spending for community based mental health and developmental disabilities services were targeted for substantial cuts but fortunately funding for these disability programs was restored to their original level in the final budget.
Unfortunately, additional financial resources that became available because of closure or downsizing of state facilities was only partially redirected into community programs while the remainder was used to reduce the budget deficit. This in the face of the upcoming NAMI report Grading the States 2006. NAMI gave Illinois an overall grade of F, one of eight states to receive an F. The National Alliance for the Mentally Ill [NAMI] is clearly the leading advocate group for the mentally ill. To learn more about NAMI see NAMI - THE NATIONS VOICE ON MENTAL ILLNESS By Kenneth Briggs OpEdNews.com JANUARY 30, 2007.
Illinois is also in violation of the Olmstead decision. In Olmsdtead v. L.C. the Supreme Court found that the unwarranted institutionalization of people with disabilities is a form of discrimination that is actionable under the ADA.
In January, 2000 the Health Care Financing Administration [HCFA] sent a letter to all state Medicaid directors indicating that the "recent Supreme court decision in Olmstead v. L.C., 119 S. Ct. 2176 [1999], provided an important legal framework for our mutual efforts to enable individuals with disabilities to live in the most integrated setting appropriate to their needs. The Court's decision clearly challenges us to develop more opportunities for individuals with disabilities through more accessible systems of cost-effective community -based services" [HCFA, 2000].
The letter further states ..."that no one should have to live in an institution or a nursing home if they can live in the community with the right support. Our goal is to integrate people with disabilities into the social mainstream, promote equality of opportunity and maximize individual choice" [HCFA, 2000].
At the end of the Spring '00 legislative session, HR 0765 was passed. It identified the Department of Human Services [DHS] as the lead Department by directing DHS to:
Analyze current policies and service delivery systems for people with disabilities.
Serve as the lead agency in developing a comprehensive effective working plan.
Involve appropriate stakeholders as integral participants in the process developing, implementing, modifying, and reviewing the comprehensive effective working plan.
File a report with the House of Representatives by January 9, 2001
While this activity was going on in Illinois, two State operated developmental centers became the foci of concern. The first was the Lincoln Developmental Center [LDC] which was closed in February 2002 by then Gov. George Ryan after a series of investigations detailed abuses including sexual assault and the suffocation death of a resident.
"Federal law requires states to provide community-based services for people with developmental disabilities, yet Illinois keeps funneling money to large institutions like Lincoln" said Laura Miller, Managing Attorney at Equip for Equity. "Other states have successfully integrated people with developmental disabilities into the community while Illinois continues to move backwards by expanding institutions." Illinois ranks 49th among the 50 states in the number of people with developmental disabilities who live in community settings.
In the complaint which it filed, Equip for Equality, the federally mandated protection and advocacy agency for people with disabilities in Illinois argues reopening Lincoln would violate federal law by diverting funds to a large institution instead of investing in smaller, community-style settings where people with disabilities can more easily integrate into the community. In the complaint, it is noted that Illinois has failed to identify enough residents willing to move back into LDC yet plans for reopening are moving ahead. Advocates argue the initiative is driven by political and economic interests rather than by sound social policy decisions.
During the 2002 gubernatorial campaign, Rod Blagojevich buckled under pressure from unions and political and business leaders in the Lincoln area and promised to reopen the institution. In the FY 2007 budget proposal, the Governor failed to include any additional funding for community-based services for people with developmental disabilities. The only new disability funding was for the reopening of LDC.
During last-minute budget negotiations money to fund the reopening of LDC was stripped from the state budget. Equip for Equality is further encouraged by a resolution passed by the Illinois House of Representatives in which it urges federal officials to use the property as a clinic for veterans. Still the Governor's office has said the funding for the reopening of LDC has mere;y been delayed one year.
Less than a year later, the fight for adequate services in Illinois for people with developmental disabilities has moved to Howe Developmental Center [HDC] when on February 15,2007 a press release was issued by the National Disability Rights Network which documented a call for closure of Howe Developmental Center [HDC]. Citing substantial evidence of critical errors by the medical, nursing and direct care staff, Equip for Equality, The Arc of Illinois, United Cerebral Palsy of Illinois, and the Institute on Disability and Human Development University of Illinois at Chicago called for the closure of the Howe Developmental Center [HDC].
It is good to see so many of my friends and rivals still actively fighting for adequate treatment and patient rights after 20 years. It is curious though that the successor to the Illinois Association of Community Mental Health Agencies [IACMHA] has not surfaced in the fight over either LDC or HDC or Tinley Park. I guess that after 20 years organizations can disappear or change their mission as well as their name.
An OEN Editor. Born-03/20/1934, BA Pol. Sci.-U of Washington-1956, MBA-Seattle U-1970, Boeing-Program Control-1957-1971, State of Oregon-Mental Health Division-Deputy Admistrator-1971-1979, llinois Association of Community MH (
more...
)
The views expressed herein are the sole responsibility of the author and do not necessarily reflect those of this website or its editors.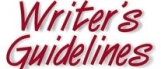 STAY IN THE KNOW
If you've enjoyed this, sign up for our daily or weekly newsletter to get lots of great progressive content.
To View Comments or Join the Conversation: