" There are a thousand hacking at the branches of evil to one who is striking at the root ."--Henry David Thoreau
Clearly, our government is deeply corrupted by moneyed special interests. Just look at the immense wake of destruction left by our government in the last 10 years alone. The resulting human misery worldwide is immeasurable.
The buying and selling of political influence is the driving force of our political system. The Supreme Court decision known as Citizens United has opened the floodgates for legal bribery--our government is now officially FOR SALE to the highest bidder.
What's even more sinister, a government FOR SALE to the highest bidder forces both moneyed special interests and members of Congress to not only participate in an obvious con game, but to compete among themselves (thus raising the stakes and ruthlessness) in this massive influence-peddling scam that robs the American people of billions each year.
Moneyed special interests would be at a competitive disadvantage if they didn't buy political influence. Likewise, our "representatives" would be at a competitive disadvantage (getting elected and staying in office) if they didn't sell political influence. Thus each year, lobbyists transfer millions in legal bribes from moneyed special interests to our "representatives" in return for billions of our taxpayer dollars.
We, the American people, are mere fodder for profit, exploited by both moneyed special interests and our "representatives" in Congress.
The plutocrat buyers of our government maintain strict political control over what they've bought and paid for. Members of Congress who oppose moneyed special interests are promptly punished, ostracized, or replaced (if their offense is great enough). For example, dare to oppose the AIPAC and your days in Congress are numbered.
Big money corrupting our political system dwarfs every other political issue by far (because it underlies and thus dominates every other political issue). It's foolish to expect rational legislation or real reform of our corrupt government as long as our "representatives" are bought and paid for by moneyed special interests.
As long as big money is the driving force of our political system, our government will continue to support patently unfair domestic and foreign policies that not only cost us billions, but also cause vast human suffering worldwide. As long as big money is the driving force of our political system, a government "of the people" is impossible.
Getting big money out of politics is the necessary first step in a peaceful, people's revolution to take back our government.
The beginning of the end of big money in politics
Big money has been in politics since day one. Every legislative effort to significantly diminish its power has failed (e.g., the feeble McCain-Feingold bill). How can we succeed now when so many earnest people before us have failed? By cleverly utilizing the power of the Internet.
We can establish a simple, easy to use, Internet-based system of accountability (using "off the shelf" software) that will greatly diminish the value of the political-influence "products" now being sold by our "representatives."
Rather than futilely trying to limit how much moneyed special interests can give to members of Congress, we should concentrate on strategies that will make what our "representatives" have been selling virtually worthless. We can do this using the power of the Internet. (But first a closer look at the problem.)
The essence of influence peddling is deception
Moneyed special interests are willing to spend millions buying political influence because those millions return billions. Corporations would be betraying their shareholders if these millions weren't wise investments. But what are moneyed special interests actually buying?
(Note: You can view every article as one long page if you sign up as an Advocate Member, or higher).
Carmen Yarrusso, a software engineer for 35 years, designed and modified computer operating systems (including Internet software). He has a BS in physics and studied game theory and formal logic during his years with the math department at (
more...
)
The views expressed herein are the sole responsibility of the author and do not necessarily reflect those of this website or its editors.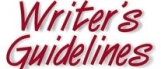 STAY IN THE KNOW
If you've enjoyed this, sign up for our daily or weekly newsletter to get lots of great progressive content.
To View Comments or Join the Conversation: