Alert journalists in the alternative media have written numerous articles laying out the evidence that MH17 was shot down by the Ukrainian Air Force, probably two SU-25 fighter jets, in a "false flag" attack for the purpose of goading Russia into war with NATO/US. The reasons for this "false flag" attack include 1) get NATO involved in "saving" Ukraine from Russia, 2) weaken Russia by taking control of the many high-tech and heavy-manufacturing facilities in Eastern Ukraine that supply Russia's military, 3) get control of Ukrainian agricultural lands (via IMF loans which will be forfeited upon non-payment), 4) install ABM missile bases in Ukraine, 5) execute a first-strike against Russia using nuclear missiles from these ABM bases (to take out Command and Control Facilities in Moscow, now a 10-minute missile flight away), 6) shoot down retaliatory Russian missiles before they hit Western targets, 7) pivot to China, and do the same thing at will (unless China submits to US hegemony).
An ancillary goal is to drive ethnic Russians in eastern and southern Ukraine to flee to Russia rather than stay in place and risk being slaughtered. Thus there will be fewer anti-Kiev voters to determine Ukraine's political future.[tag]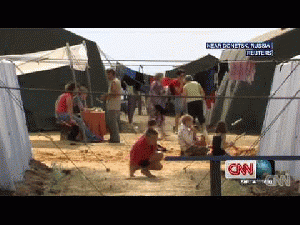 About the MH17 shoot down, alternative media's salient points include 1) the Kiev Air Controller in control of MH17 directed MH17 to change its flight path so that it flew over the War Zone, 2) the Controller directed MH-17 to fly at a lower altitude than sought by the pilot (so it would be within the maximum altitude an Ukrainian SU-25 fighter jet could fly if the pilot was using an oxygen mask), 3) no one (absolutely no on) has said they saw a 16-foot long BUK missile in flight, 4) no one (absolutely no one) has said they saw the BUK's flight plume, 5) the Russian General said Russian radar saw 1 or 2 planes in the area of MH17 just before it was shot down, and 6) the Russian General also said that a US Satellite was over the MH17 shoot down area at the precise moment MH17 was shot down, and he said that the US should release satellite images of the shoot down.

In addition, a German pilot and airlines expert, Peter Haisenko, analyzed a high-resolution photo of a portion of the fuselage and stated the small "round and clean" holes appear to be from 30mm cannons, the same kind of cannons used by an Ukranian SU-25 fighter jet (in addition to other holes from anti-tank incendiary shells). He also pointed out that some of the hole edges were bent inwards and some outwards, indicating that two planes, one from each side (and below), shot down MH17. He stated that there were no signs of a missile. http://www.informationclearinghouse.info/article39343.htm]

The US alleges that a pro-Russian separatist-controlled BUK missile vehicle shown in a Social Media post did the shoot down. Note that this Social Media photo has never been authenticated. Also note that the US has not come up with one scintilla of evidence regarding the US claim that pro-Russian separatists shot down MH17. Note that the Black Boxes are in the hands of the British, not a neutral party, for analysis. Note that there has been (to the author's knowledge) no urgent plea by the US for an investigation by neutral parties of the shoot down -- only brash allegations based on a non-authenticated photo posted on Social Media.

Interestingly, a recent Bloomberg News crawl showed a statement by Putin that Russia needs to increase its defense capabilities regarding the melting of the Arctic Ice Cap. Putin said that US submarines will be able to send missiles to Moscow in a 15 minute flight. Related is a recent article in the Alternative Media that the US is increasing its alliance with the Canadian military to take control of the Arctic for oil and gas extraction by western corporations.

As for bullying European nations into following the US lead in sanctioning Russia, this has resulted in a decidedly sad economic blowback to the European economy, already teetering on recession.

Here is a well-written Alternative Media article on the subject: "Obama Destabilizes Europe's Economy: Sanctions Deepen the Recession", By James Petras [http://www.informationclearinghouse.info/article39497.htm]

Paul Craig Roberts, as well as many other Alternative Media authors, have written numerous articles stating the CIA and State Department (spear-headed by Victoria Nuland, Assistant Secretary of State (married to Neocon Robert Kagan and famous for her "F**k the EU" statement), fostered the coup in Kiev. In addition, the doctor who autopsied the bodies stot at Kiev's Maidan Square demonstrations said the same bullets were used to kill both demonstrators and police (inferring that Nazi-associated thugs had joined citizen demonstrators protesting Ukrainian corruption). BTW, two of the Ukrainian political parties are Nazi inspired and [the author believes] absolutely hate Russia and Russians (because Russia defeated the German Army during WWII).

Paul Craig Roberts has also written about the issues of European leaders ignorantly sacrificing the economies of their countries on behalf of the Neocon-driven US foreign policy, the abdication of the Mainstream Media in exposing the truth, the Neocon policy of US hegemony over the entire world, Obama not purging Neocons when he came to office and not doing anything about them since, the decline of the US empire, the slipping away of the US dollar as the world's Reserve Currency which will destroy the US economy (btw, ask Saddam Hussein, Muammar Gaddaffi and Iran what happens when you plan or are setting up bourses to sell oil based on currencies other than the US dollar), and the current situation which could easily lead to WWIII and a nuclear winter (that eliminates all life on the planet). Of Paul Craig Roberts many articles, here is a sobering one: "Washington Has Placed the World on the Road to War" [http://www.informationclearinghouse.info/article39413.htm]

In summary, the US is the most dangerous institution on earth. It's a pretty sad day in Blackrock.