The biggest difference between the male and female brain is that men have asexual pursuit area that is 2.5 times larger than the one in the female brain. Not only that, but beginning in their teens, they produce 20 to 25-fold more testosterone than they did during pre-adolescence.
If testosterone were beer, a 9-year-old boy would be getting the equivalent of a cup a day. But a 15-year-old would be getting the equivalent of nearly two gallons a day. This fuels their sexual engines and makes it impossible for them to stop thinking about female body parts and sex.
All thoughts, feelings, and bodily sensations you have correlate to specific nerve cells being activated. Orgasm, like all experiences, is brought about by electric impulses flowing along paths of connected nerve cells. Orgasm happens when specific pleasure pathways are turned on, while your defense pathways are turned off. All this happens by means of chemical messengers and the nerve cell receptors they bind to.
The limbic system is the seat of emotions, drives, impulses and desires -- including sexual. It's where you fall in and out of love"or lust. Due to the nature of the limbic system, you cannot will your feelings, emotions, falling in love, or staying in love, anymore than you can will your heart to beat, or yourself to digest a meal or sleep.
The central neurochemical player behind falling in--and out--of love is dopamine. Dopamine is the principal neurochemical that activates your reward circuitry, the centerpiece of the limbic system. Your reward circuitry drives nearly all of your behaviors.
At its most basic, this circuit is activated when you engage in activities that further your survival, or the continuation of your genes. Whether it's sex, eating, taking risks, achieving goals, or drinking water, all increase dopamine, and dopamine turns on your reward circuitry.
You're not actually craving ice cream, or a winning lotto ticket, or even a romp in the sack. You're craving the dopamine that is released with these activities. Dopamine is your major motivation, not the item or activity.
Dopamine drives us toward eating or orgasm, but the experience of the actual orgasm or eating chocolate arises from opioids goosing the reward circuit. In essence, dopamine is never satisfied.
There's no such thing as a bad neurochemical or hormone, although either can become a problem when out of balance. Dopamine is absolutely necessary for your decision-making, happiness, and survival. Yet when it's too low or too high (or when changes in its receptors alter your sensitivity), it can cause real problems.
Next Page 1 | 2 | 3 | 4 | 5 | 6 | 7
(Note: You can view every article as one long page if you sign up as an Advocate Member, or higher).
Christopher Rice, author of the "Anarchist Vegan Cookbook" and producer of the movie "Truth, Justice and the American Way," has published articles on uprisings occurring in Egypt, Thailand, Greece, Iceland and around the globe in several leading (
more...
)
The views expressed herein are the sole responsibility of the author and do not necessarily reflect those of this website or its editors.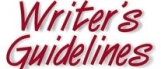 STAY IN THE KNOW
If you've enjoyed this, sign up for our daily or weekly newsletter to get lots of great progressive content.
To View Comments or Join the Conversation: