Cross-posted from Consortium News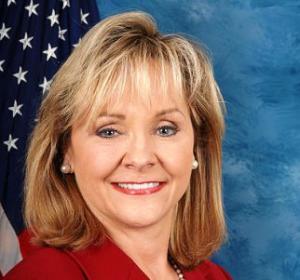 Oklahoma's
recent botched execution
-- when a disputed cocktail of drugs left Clayton Lockett writhing in pain for 43 minutes before finally succumbing to an apparent heart attack -- has again put the spotlight on the death penalty and raised the question of whether Lockett was essentially tortured to death.
Dennis J Bernstein spoke about the Oklahoma case and other developments in America's continuing use of the death penalty with Michael Kroll, the first executive director of the Death Penalty Information Center in Washington, D.C., and a specialist on the American criminal justice system with a special emphasis on the death penalty. He wrote "The Final Days of Robert Alton Harris" about California's gas-chamber execution of Harris at San Quentin.
DB: First of all, your initial response to what happened [in Oklahoma].

MK: I think the appropriate adjective for that cocktail is "experimental" and it put me in mind of Dr. Josef Mengele, who experimented on human beings for the Nazis. This is an experiment because this state, Oklahoma, as well as a growing number of other states, have decided in the wake of not being able to get approved procedures and drugs for killing people -- mainly because Europe refuses to supply them as they once did. They are going to secret pharmacies, pharmacies that we have no ability to learn what they are prescribing, how they're orchestrating the procedure, what mixture. So everything that is being done there, since it's being done in secret, has to be called an experiment. So we are experimenting on human beings. And we are in this case, definitely torturing this man.
In the execution that I witnessed, which went completely according to the book...
DB: That was Robert Alton Harris.
MK: That was Robert Harris. And that was by lethal gas. That execution took 16 minutes which was absolutely an eternity. And this execution took almost three times that long before they killed him. And who knows by what means they actually killed him, since they closed the curtain on the public very literally, not just saying we have no right to see what cocktails, no right to see what process they used but in this case, literally they closed the visual line into what was going on. They could have hit him in the head with a hammer for all we know.
DB: Now, is that illegal? I thought you, as a part of the process, you have to have witnesses observe the entire process.
MK: I honestly can't tell you what the law in Oklahoma is. The death penalty, except for a very few cases, is a state-by-state process. And each state has its own procedures. What happened in Oklahoma very much could not happen in California. It might happen. But I'm saying at the moment a federal judge has said we must know that process. And unless we know that process and it meets constitutional mainly Eighth Amendment non-cruel and unusual standards we will not sign off on it.
That did not happen in Oklahoma where the state supreme court first found that there were issues about this method, then the governor [Mary Fallin] said "I'm going ahead with it whether you tell me to or not." And then the next day the supreme court caved and said, "Well, we withdraw, there are no issues." So they killed him [Clayton Lockett], and then stopped the next execution and probably any number of executions that might follow.
DB: And this governor was so proud. If they [the justices] wanted to delay that first execution, she was gonna give us a double header, wasn't she? It almost seemed this was a vindictive response, and it came back to bite her, of course, in the middle of torturing a human being.
MK: Well, who knows what goes on in the heads of politicians? They're always looking for the next issue that's going to put them back in the state house or the senate or wherever they happen to be. And the issue becomes less important than their evaluation of how much it is going to help their political careers. So basically we are saying here that we are willing to torture people to death for the basic right of seeking public office, and keeping it. It's a very, very disturbing, and even a disgusting practice.
DB: But it is a consistency, torture at home, torture abroad.
MK: Absolutely.
DB: We accept it in foreign countries.
MK: We don't call it torture. Dennis, we don't torture in this country. Yes, we kill people slowly. It takes 43 minutes to strangle them to death, yes water-boarding, we hit them over the head, but that's not torture, because we say it's not torture. This is really "1984" where words control history, not what is done but what is said about what is done.
(Note: You can view every article as one long page if you sign up as an Advocate Member, or higher).