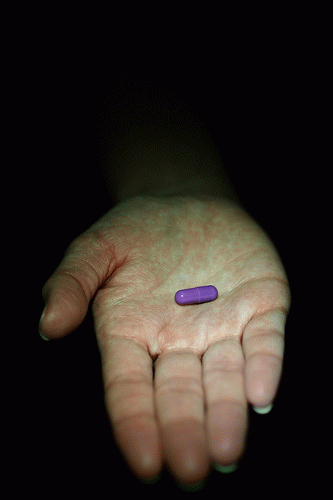 (
Image
by
Fredrik Forsberg
)
Details
DMCA
The true extent of the difficulties back then was doubtless hidden beyond reach of accountability. In 1975 those who were experimenting with legal abduction and imprisonment were finally and officially furloughed. It has been decades since Alice investigated the matter of difficult and disruptive types in need of 'safe time'. "They've a temper," said Humpty Dumpty, "some of them -- particularly verbs, they're the proudest; however, I can manage the whole lot of them!" Today things are different. Those 'at risk' of doing harm to self or others can be competently assessed in advance. Apart from that, however, the difficult are trending more dangerous, and the dangerous are more difficult to restrain. Logic, after all, is vital to nonsense.
Alice in Wonderland
Once upon a time people could be so selfish and self-absorbed as to finagle the removal of a 'difficult' person to a mental ward. "'I'm not a serpent!' said Alice indignantly. 'Leave me alone!'" It worked simply enough: three votes and you're off -- to see the wizard and the white coats whose professional facilities delivered wide variations in care; and doubtless kept raps on recidivism, psychotic episodes, malaise, even escapes. I once personally ushered a paranoid schizophrenic escapee to a nearby hospital, where the desk person looked at my charge and said, "Oh, this is the nut case." Whereat my charge bolted, making my task much more difficult but at all events useless, because pointless. Then and there I was officially educated: the system was hopelessly rigged, mostly in the wrong ways.
The high arbiter of law in Wonderland was called, after an old English court of equity, the Star Chamber. It was because the Chamber justices were genuinely outraged at the license taken with innocents and unfortunates alike that the victims were rewarded with law's equivalent of the lottery (O'Connor v. Donaldson, 422 U.S. 563, 1975). As for the law, it got a bloody nose for the Chamber's misplaced wisdom. To be fair, thirty years ago the psychiatric community was pretty sorry. Back then, Alice wasn't comfortable forcing the difficult to undergo long-term treatment. That would change. But first, she reviewed the legal facts. From the decision (see also a cumulative case summary here) --
1) But the mere presence of mental illness does not disqualify a person from preferring his home to the comforts of an institution.
2) Mere public intolerance or animosity cannot constitutionally justify the deprivation of a person's physical liberty.
3) A State cannot constitutionally confine "a non-dangerous individual who is capable of surviving safely in freedom by himself or with the help of willing and responsible family members or friends".
Determining 'at risk' status fully and competently addresses the first two concerns. The third presumes what is preposterous, namely, that a 'non-dangerous' person can be presumed to live safely in freedom without medications. Excuse me? "'Oh, there's no use in talking to him,' said Alice desperately; 'he's perfectly idiotic!'" And mental illness is just a walk in the park even absent psychotropics? Did anyone ask their families? It is this, Alice fumed, that overturned about a thousand years of legal tradition.
Wonderland was soon enough in worse condition than the penguins and polar bears; the ice pack on which Alice floated was melting beneath her feet, whole chunks falling away with every mass shooting. Cracks were widening, inevitably isolating her still further as her family (and countless thousands of others), no longer assured of treatment for a difficult relative, discovered a small army of hungry orcas with 'wave-hunting orgy' on the brain. Preserving the luxury to dodge responsibility was taking its toll. "'But I don't want to go among mad people', Alice remarked."
Others get religion, Alice gets law
Alice took aim at conventional legal learning, determined to learn the way law was intended to be learned: from initial examination of ethico-moral common denominators (jurality) for 'probative' mythic value, followed by a study of parallels between theory and practice under differing contexts.
- Advertisement -
She learned from Lord Coke's (1552-1634) reporting on Judge Littleton that when a cow -- at the time the single most important possession of a family -- wandered off through damaged fences or neglected stone walls, therein was created a marvelously easy way for neighbors to turn violent and for violence to spawn feuds. Alice drew a parallel between those refusing needed psychotropics and homesteaders refusing to exercise the responsibility to maintain their fences and walls. Medications, Alice saw, were the walls and fences separating healthy from troubled dispositions -- neighboring pastures of the mind. She proudly recited from Robert Frost's Mending Wall --
Good fences make good neighbors.
Why do they make good neighbors? Isn't it
Where there are cows?