This piece was reprinted by OpEd News with permission or license. It may not be reproduced in any form without permission or license from the source.
When WHO broadened its definition of global pandemic in 2009, H1N1 vaccine makers profited at taxpayers' expense. COVID vaccine makers will likely reap even more benefits.
By Jeremy Loffredo
Corona-Virus
(
Image
by
Christoph Scholz
)
Details
DMCA
In the years leading up to 2009, the World Health Organization (WHO) worked alongside vaccine manufacturers, namely GlaxoSmithKline (GSK), to ensure that European and African countries entered into contracts to vaccinate their citizens in the event of an unforeseen global flu pandemic.
These dormant, or "sleeping contracts," stipulated that if a global pandemic were to occur, it would trigger the contracts, specified pharmaceutical companies would manufacture flu vaccines and the respective governments would pay the vaccine manufacturers.
On June 11, 2009, WHO Director-General Margaret Chan declared H1N1 swine flu to be a global pandemic, triggering the dormant contracts and throwing the pharmaceutical and vaccine industry into high gear.
Chan was able to make this declaration based on WHO's official definition of a pandemic, which was updated just a month before declaring the H1N1 pandemic WHO deleted its definition of a pandemic from the organization's website and replaced it with a new, more flexible definition.
Under the new definition, WHO no longer required that anyone die from an illness before the organization could declare a pandemic. The new definition stipulated only that infections be geographically widespread.
At the time WHO declared the H1N1 swine flu a pandemic, only 144 people worldwide had died from the infection. As Wolfgang Wodarg, then chair of the Parliamentary Assembly of the Council of Europe's Health Committee, explained:
"The WHO had a definition of a pandemic, which it defined as a virus with high mortality and high morbidity. And in 2009 they suddenly dropped those two characteristics, saying nothing about severity or mortality."
WHO wasn't solely responsible for the decision to declare H1N1 a pandemic. WHO officials had consulted an emergency panel of 160 scientists on the International Health Regulations Committee. Although the identities of these scientists weren't publicly known at the time, a 2010 British Medical Journal investigation revealed that many of the committee members who voted to declare H1N1 a pandemic had financial ties to flu vaccine manufacturers, including GSK.
The declaration of H1N1 as a pandemic launched $18 billion worth of "dormant" flu vaccine contracts, and allowed GSK to push its vaccine, Pandemrix, onto countries all over the world.
The Pandemrix vaccine caused severe, life-long, adverse neurological reactions, including narcolepsy and cataplexy (the sudden, brief loss of voluntary muscle tone triggered by strong emotions), in at least 1,300 children across Europe. It's possible even more children were injured, as it's estimated that only 10% of adverse reactions are reported through national adverse event reporting systems.
According to Reuters and other news reports, researchers believed the culprit behind the injuries caused by the GSK H1N1 vaccine was GSK's AS03 adjuvant, added to the vaccine to stimulate a powerful immune response.
In Germany, controversy erupted when German newspaper Der Spiegel reported that top politicians and government employees were going to receive Celvapan, Baxter's non-adjuvanted H1N1 vaccine, even though the government was publicly promoting GSK's Pandemrix.
(Note: You can view every article as one long page if you sign up as an Advocate Member, or higher).
The views expressed herein are the sole responsibility of the author and do not necessarily reflect those of this website or its editors.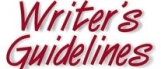 STAY IN THE KNOW
If you've enjoyed this, sign up for our daily or weekly newsletter to get lots of great progressive content.
To View Comments or Join the Conversation: