Bernie Sanders at ISU - 1/25/2016
(
Image
by
aj.hanson1
)
Details
DMCA
>
A new national poll signals a spectacular turning point in the 2016 Democratic campaign. Bernie Sanders is surging past Hillary Clinton and is polling far better than she is against the GOP field.
While largely ignored by the pundits and most of the mainstream media, Hillary Clinton's polling numbers have been steadily declining while Bernie Sanders' have been rising. From March through June, 2015 Clinton was averaging over 60% in the national polls while Sanders was mired in single digits. This provided the media with an excuse to ignore the Vermont Senator, despite his slow rise in the polls, rally after rally in venue after venue that drew record-breaking crowds, and fund-raising prowess that surpassed even that displayed by Barack Obama in 2008 when he surprised the world by winning the Democratic Presidential nomination, which nearly everyone thought would go to Hillary Clinton. Once Bernie Sanders defeated Hillary Clinton by historic proportions in the New Hampshire Primary the media could no longer ignore him. Recent events and recent polls suggest that Hillary Clinton can no longer be considered the presumptive winner in 2016, and voters are taking him more seriously with each passing day.
There are many similarities (and some distinct differences) between the 2007-8 ascent of Obama versus Clinton and the 2015-16 ascent of Bernie Sanders versus Clinton, which I will be writing about in greater detail in a separate article; but consider the fact that in October 2015 Hillary Clinton held an average lead over Bernie Sanders in national polls of 28 points. In November it was 25 points. December: 21 points. January: 13 points (monthly averages compiled from Realclearpolitics.com). So far in February Sanders has drawn to within 10 points and as close as 2 points (a statistical tie) in at least 8 polls conducted by at least 6 polling organizations (Morning Consult, Suffolk/USA Today, Quinnipiac, NBC Survey Monkey, CBS/New York Times, Ipsos/Reuters). To be sure, Hillary Clinton continues to hold on to a narrow lead over Bernie Sanders, but the trends suggest that may be short-lived. In fact, Hillary Clinton maintained a lead versus Barack Obama until February 2008, and it was only in the latter third of that month that Obama surged past her, never to look back. Is history about to repeat itself as we approach the latter third of February 2016?
This article is mostly about polls, but an aside is appropriate. Hillary Clinton has been pointing to negative ads targeting her by hedge-fund billionaires -- proof, she claims, that Wall Street fears her and favors the nomination of Bernie Sanders. She is alluding to "Future 45," run by wealthy hedge-fund operators Brian O. Walsh, Paul Singer, and Ken Griffin, long-time financial supporters of the GOP. Their motives could just as well be weakening the presumptive Democratic nominee as defending Wall Street (or both). In any case Hillary Clinton can no longer claim that they are targeting her and promoting Bernie Sanders because this week they began targeting Bernie Sanders.
Then there is the Nevada Democratic Caucus scheduled for this coming Saturday. It had long been assumed that this was going to be an easy win for Hillary Clinton, but now the prevailing wisdom seems to be shifting to a best-case (for Clinton) scenario of a narrow Clinton win to a possible blowout for Sanders. A CNN poll released yesterday with an admittedly very small sample and relatively large 6-point margin of error has Clinton clinging to a narrow 1-point lead (48 to 47). An earlier poll that has been the subject of some controversy found the two candidates tied at 45 in Nevada. News reports suggest that both campaigns have internal polling data suggesting a very tight outcome, but this morning MSNBC reported that Hillary Clinton does not plan to be in Nevada on primary day. That probably implies that she feels no certainty that a victory speech by her would be the order of the day.
This brings us to the new Quinnipiac national poll. It was released yesterday and it was the second consecutive Quinnipiac poll that found a narrow 2-point lead over Bernie Sanders nationally, 44 to 42. Quinnipiac, for some reason, rarely includes tracks in its poll summaries and press releases, so it can be difficult to assess the poll in the context of what came before and what might be expected to follow. Internals are often released separately, and those were released today. Tracks are available, but only on the web site if one cares enough to search for them. Basically one needs to evaluate the poll, released on February 17th, the internals, released this morning, and the trends, found on the Quinnipiac web site, in order to truly understand just how much of a game changer this poll, assuming it is even close to reliable, really is.
Highlights follow:
Sanders fares much better than Clinton in matchups against the Republican field:
" Sanders over Trump 48 -- 42 percent (+6); Clinton over Trump 44-43 (+1)
(Note: You can view every article as one long page if you sign up as an Advocate Member, or higher).
I am a retired advertising sales executive/manager and am now Executive Director of the Assassination Archives and Research Center (AARC). I am also a member of the Senior Editor Team at Op Ed News. I also serve as Research Director and Board (more...)

The views expressed herein are the sole responsibility of the author and do not necessarily reflect those of this website or its editors.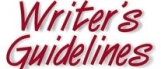 STAY IN THE KNOW
If you've enjoyed this, sign up for our daily or weekly newsletter to get lots of great progressive content.
To View Comments or Join the Conversation: