It has been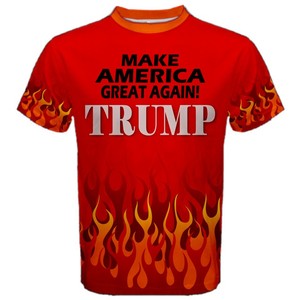 pretty well noted that, with the election of Donald Trump, the American people seem to have signaled their preference for fancy over fact. But this election was not only a rejection of the substance of facts: climate change, globalization, a racial bias in the American criminal justice system, etc" It was also a rejection of a governing style -- a matter-of-fact governing style.
Although both Trump and Conway were incorrect in their assertion that President Obama had instituted "a 6-month ban on the Iraqi refugee program," Conway was correct that it was "brand new information to people" that President Obama tightened the vetting process for Iraqi refugees following the discovery that two Iraqi refugees were plotting to send weapons from the US to Iraq. The arrest of the two Iraqi's, the subsequent debate in congress regarding the holes in our vetting process exposed by the arrest, the Obama administration's appropriate and measured response to those holes and the subsequent delays and backlog of visas for Iraqi refugees were all diligently and factually reported at the time by credible news sources.
The reason most Americans were unaware of this or had completely forgotten about it is that most Americans don't pay much attention to matter-of-fact reporting from credible news sources about matter-of-fact governing. There wasn't a great deal of potential in the story, at the time, to be blown up into the kind of narrative-advancing, controversial dust-up that triggers the amygdala, sells advertising and garners clicks. There just wasn't enough drama involved. Had there actually been a "Bowling Green Massacre" as Conway had hoped there was, we'd have surely heard about it and we'd have heard plenty about how Obama's actions in response were too weak, favored Muslims over Americans, threatened the very fabric of our nation, etc" It would have been a revenue enhancing bonanza for media companies of all stripes. What a shame it never happened. It could have been so great!
It can be said that the election of Donald Trump is about many things. Chief among them, I believe, is the American people's rejection of matter-of-fact governing. Americans have become impatient with the slow work of problem-solving and have demonstrated their preference instead for attacking problems -- real or imagined. It is the attack for which we seem to hunger; the emotional satisfaction of violent finality.
No-Drama Obama was replaced by the screeching Orange Flame who reported seeing "total disaster" everywhere he looked. And now we are trapped in a drama from which there is no escape. Like the newly inducted prisoner, we are faced with a choice of which prison gang to join. There is no protection for the neutral. There is no more room for making individual decisions based upon thoughtful considerations of multiple factors on any particular issue. There is only one choice to make as the point of a shank is pressed against our gut -- "which side are you on?"
The best we can do now is to join the side that is attempting to put out the Orange Flame by throwing as much water as we can. Maybe, if we can put this fire out, we will be able to find the patience we'll need to rebuild something of value from its ashes.