Cross-posted from Mondoweiss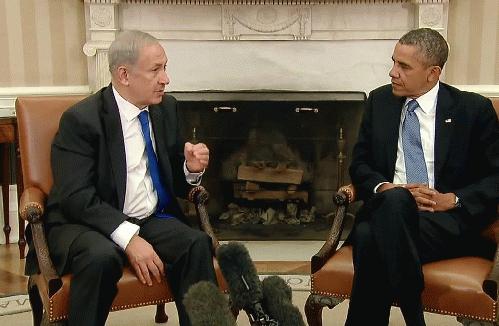 Netanyahu lecturing Obama in 2011
(
Image
by
Mondoweiss
)
Details
DMCA
>
This is tragic and embarrassing. Israel is calling the tune for the Obama administration on Gaza. In the last 24 hours since the alleged capture of an Israeli soldier by Palestinian militants, the Obama administration is now laying all blame on Hamas for Israel's slaughter of over 1,300 Palestinians in Gaza. What other nations are calling a massacre and genocide -- our government is calling the Palestinians' own fault.
At the President's press conference, Obama emphasized Israel's right to defend itself, no matter what. He only touched on the civilian killings issue a couple times, and said it was Hamas's fault.
"I'm in constant consultation with Prime Minister Netanyahu. ...[I]t is heartbreaking to see what's happening there, and I think many of us recognize the dilemma we have. On the one hand, Israel has a right to defend itself and it's got to be able to get at those rockets and those tunnel networks. On the other hand, because of the incredibly irresponsible actions on the part of Hamas to oftentimes house these rocket launchers right in the middle of civilian neighborhoods, we end up seeing people who had nothing to do with these rockets ending up being hurt."
Not a word of blame on Israel. Though the president adopted the word that four others in his administration have used to describe massacre: "heartbreaking."
Obama couldn't stop emphasizing that "Israel has a right to defend itself," and he said all those innocent civilians were just caught in the crossfire:
"Now, at the same time, we've also been clear that innocent civilians in Gaza caught in the crossfire have to weigh on our conscience and we have to do more to protect them. A cease-fire was one way in which we could stop the killing, to step back and to try to resolve some of the underlying issues that have been building up over quite some time."
Pablum. Diana Buttu says it best:
"By adopting, wholeheartedly, Israel's position, President Obama has made it clear that he is unable or unwilling to stop Israel -- the country that receives more U.S. aid than any country in the world -- from targeting Palestinian civilians, at least 800 of whom have been killed by the U.S.-supplied Israeli military since July 7. President Obama has once again given cover to those who carry out war crimes by blaming Palestinian civilian deaths on Palestinians themselves -- blaming the victims -- despite overwhelming evidence that Israel systematically uses disproportionate deadly force in densely populated areas." (Source: Institute for Middle East Understanding)
Matt Lee at Associated Press reports that Netanyahu has laid down the law during those "constant" communications with the Obama administration:
"Sources familiar with conversations between Netanyahu and senior U.S. officials, including Secretary of State John Kerry, say the Israeli leader advised the Obama administration 'not to ever second guess me again' on the matter. The officials also said Netanyahu said he should be 'trusted' on the issue and about the unwillingness of Hamas to enter into and follow through on cease-fire talks...

"In a phone call with U.S. Ambassador to Israel Dan Shapiro, Netanyahu vented his anger, according to people familiar with the call...

"Netanyahu added that he now 'expected' the U.S. and other countries to fully support Israel's offensive in Gaza, according to those familiar with the call."
Kerry has duly reflected the new theme, tweeting about the soldier's apparent abduction in Gaza:
"Condemn in the strongest possible terms today's attack in #Gaza -- an outrageous violation of ceasefire negotiated over past several days."
Obama's press secretary called the capture of the soldier "barbaric." What does that make the Israeli onslaught on Gaza -- civilized?
(Note: You can view every article as one long page if you sign up as an Advocate Member, or higher).
Philip Weiss is a longtime writer and journalist in New York. He co-edits a website on Israel/Palestine, Mondoweiss.net, which he founded in order to foster the movement for greater fairness and justice for Palestinians in American foreign policy. He is currently working on a novel about the US in Australia during WW2.
The views expressed herein are the sole responsibility of the author and do not necessarily reflect those of this website or its editors.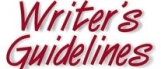 STAY IN THE KNOW
If you've enjoyed this, sign up for our daily or weekly newsletter to get lots of great progressive content.
To View Comments or Join the Conversation: