(Article changed on June 11, 2013 at 01:21)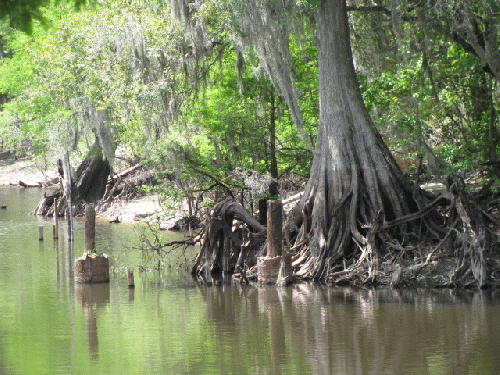 Everglades

(

Image

by

Anita Stewart

)

Details DMCA


Everglades by Anita Stewart

Everglades by Anita Stewart

Homeowners in the Golden Gate Community outside of Naples, Florida are alarmed over plans now afoot to drill and frack a 13,900-feet deep exploratory well within 1,000 feet of their residences. Residents living within a square mile of the intended site first learned about this when they received a frightening notice from a company called Total Safety, Inc., requesting emergency contact information from each household so they could formulate an evacuation plan in the event of an explosion or a toxic chemical release.


"Total Safety" had been hired by the Dan A. Hughes Company, which had recently signed a leasing agreement from the Collier family, which owns the mineral rights to this massive onshore oil reserve known as the Sunniland Trend. The Trend stretches from Ft. Myers to Miami and intersects one of the most pristine protected preserves and natural areas in the nation, the beloved Everglades.

"Transparency is key to a government by and for the people," stated Anita Stewart, Co-chair of the Green Party of Florida. "They have been planning this and getting their permits for months now, all in secret. Then they spring it on people as they are ready to start drilling."

Residents have organized an emergency grassroots effort to stop the drilling and fracking before it begins, and to shut down permitting process. They have planned an Emergency Town Hall Meeting for Tuesday, June 11, 2013 at 5PM and have created a website called Preserve Our Paradise, a Facebook page, and a petition on Change.org.

Organizer Joe D. Mule stated that while the permit does not mention activities consistent with hydraulic fracturing or "fracking," the toxic chemicals routinely used are probably the same or similar to what will be used at the planned site, and they are kept secret under the guise of proprietary restrictions. The end result will be the same -- illness and death, the die-off of flora and fauna, and the poisoning of our air, soil and water.

From the Platform of the Green Party of the United States: "We believe that no one -- including people of color and the poor -- should be poisoned nor subjected to harmful levels of toxic chemicals and that no group of people should bear a disproportionate share of the pollution from industrial, governmental and commercial sources or policies"Uphold the precautionary principle, requiring polluters to bear the burden of proof in demonstrating the safety of their practices. Expand the application of the precautionary principle from chemicals and health to land use, waste, energy, food policy and local economic development...Facilitate procedural justice, ensuring the public's right to know. Ensure rules and regulations are transparent to help communities employ their rights and participate in decision-making. Provide information in languages appropriate to the affected communities."

The Green Party of Florida calls for an immediate switch to alternative sources of energy such as Solar, Wind, and Geothermal.

REFERENCES:

News Broadcast from WMNF-FM 88.5 at 4PM 6/10/13:

http://www.wmnf.org/news_stories/backyard-drilling-may-be-coming-soon-to-a-naples-neighborhood-residents-fear-fracking

Floridians Alarmed as Industry Signals Desire to "Frack" and Drill Populated Areas by Sayer Ji:

http://www.greenmedinfo.com/blog/are-they-fracking-crazy-collier-owned-company-leases-populated-area-collier-2

For more information listen to the Wise Women Media archived broadcast from June 7, 2013:

http://wisewomenmedia.blogspot.com/2013/06/wise-women-media-for-6713-big-oil-comes.html

(Note: You can view every article as one long page if you sign up as an Advocate Member, or higher).