Photo by Joyce Boghosian
Back in the Clinton days, it was Hillary's headbands; now it's Michelle's muscled arms. Â Eleanor Roosevelt suffered outrageous aspersions in her day, and Mamie was made fun of because of her millinery. Â No one dared go after Pat Nixon -- her suffering face revealed too much -- and Betty Ford was too brave to belittle. Â But Lady Bird was more than once the butt of jokes on beauty. Â And Nancy Reagan was pilloried for pillow talk.Â
What is it that makes pundits feel compelled to put down first ladies? Â During the Clinton administration I tried to answer that question, pointing out that Ms. Clinton was in that miniscule world of presidential wives with recognized intellectual ability, self-determined values, considered opinions, and a mouth. Think of Eleanor Roosevelt, or Abigail Adams and Florence Harding. Â These women broke the code by which the wives of powerful men were expected to live. Â They refused to be silent, obedient, invisible, consummate professional wives and Mary Cassatt mothers, models of noblesse oblige. Â Their independence was alarming indeed. What would happen, after all, if all wives, not to mention daughters and granddaughters, behaved like Hillary? Â The very thought struck fear into the heart of many men.Â
Now that Michelle Obama has the attention of the world press, feminist analysis is again focused on media's misplaced frenzy. Â But a strange juxtaposition is at play. Â For at the same time that a first lady is being subtly trivialized (even as she is made regal), almost no attention is paid to the pressing issues of real women around the world who continue to suffer mightily.Â
For example, in the Swat region of Pakistan, now in the hands of the Taliban in an extraordinary act of appeasement, a 17-year old woman was publicly flogged recently. Â No one seemed to know what her crime was; perhaps she had ventured outdoors without a male family member, or refused marriage to an elderly tribal chief. Elsewhere in Pakistan, girls who wanted to attend school were burned with acid. Â A cabinet minister publicly defended the torture-murder of three girls, buried alive for wanting to choose their own husbands, along with two women who tried to save them. Â An education minister said it was fine to solve a local feud by marrying five girls under age five to men in an enemy clan. Â "These are century-old traditions," he said, as if discussing serving succulent turkey for Christmas. Â
In Afghanistan, President Hamid Karzai, in a move to garner political support, now stands behind a new law which, in effect, sanctions marital rape and other heinous acts against women.
In Darfur, systematic rape continues. Â In the Democratic Republic of Congo (formerly Zaire) the war against women goes on. Â In Zimbabwe kidnapping, rape and sexual torture and violence designed to crush political opposition flourishes. "The things they are doing to women," activist and former United Nations Special Envoy Stephen Lewis says. "It is nightmarish."Â
And yet, despite the danger, Zimbabwe's women are in the forefront of political change, demanding action from their failing government. Â A recent demonstration in Harare included 200 women "marching exuberantly along the crowded street, chanting, singing, handing out flyers denouncing the 'corrupt, incompetent, illegitimate' regime of President Mugabe. Â It happened in the blink of an eye with military precision. Â It was electric, a rare public demonstration of resistance in the capital of a cowed and broken country," said one witness. Â In the Congo, women are also risking torture, sexual violence and death to help each other in the absence of world response.
All over the world, women struggle with this kind of life. Similar stories about vulnerable women, and the brave women who stand with them, can be told from Africa and Asia to Latin America and the Middle East. Â But instead of telling them, the press persists in prattling about the flesh of first ladies.Â
The new first lady, like some before her, has something in common with the world's women who struggle bravely, taking risks to survive and live free. Â Like them, she has the courage to know her own power, and to use it in the name of resistance on behalf of the less powerful.
As Betty Ford once noted, "being ladylike doesn't require silence." Â Nor does it prohibit flexing a bit of muscle. Â It's about time the media realized what Michelle Obama is really revealing, and why the world's women are so pumped watching her.Â
Elayne Clift is a writer,lecturer, workshop leader and activist. She is senior correspondent for Women's Feature Service, columnist for the Keene (NH) Sentinel and Brattleboro (VT) Commons and a contributor to various publications internationally. (
more...
)
The views expressed herein are the sole responsibility of the author and do not necessarily reflect those of this website or its editors.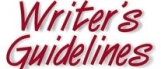 STAY IN THE KNOW
If you've enjoyed this, sign up for our daily or weekly newsletter to get lots of great progressive content.
To View Comments or Join the Conversation: