In less than an instant Edward Snowden, NSA analysts at Booz Allen, joined the pantheon of famous hero whistleblowers--or has he?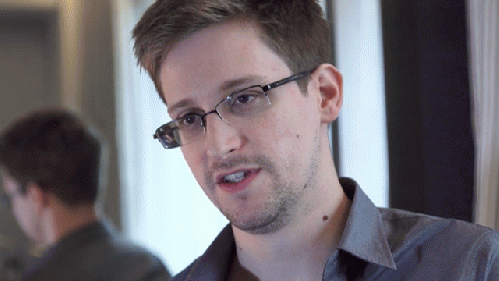 Edward Snowden
(
Image
by
The Guardian News Paper
)
Details
DMCA
To some, whistleblowers are informants or snitches, untrustworthy people to be shunned. To others they are American heroes, brave crusaders for truth and justice. And to one, they are criminals; purveyors of national security secrets. The Obama Administration has prosecuted more whistleblowers than any other administration.
In fact the persecution of whistleblowers under the Obama Administration has become so persuasive that it has crossed-over to criminalize journalists and journalism. The leak of classified information about the NSA shook the Obama Administration during the week of the trial of Bradley Manning.
Bradley Manning, is a solider with top secret clearance who copied nearly one million classified documents and cables and released them to Julian Assange, the owner/founder of Wikileaks, an internet publisher. Manning is on trial for releasing classified information and espionage. He's a traitor to some, but other people consider him a whistleblower.
An Activist and a Publisher
We often hear the cliche' "the people have a right to know," used when we talk about the First Amendment. This is not really accurate; a better phrase is that "publishers have a right to publish," that's how the First Amendment operates.
Julian Assange, the founder of Wikileaks is not a whistleblower; Assange is a publisher. He received classified information from Corporal Manning concerning atrocities during the Iraq war and published it widely through his website. As a publisher, he has no duty to withhold publication of government secrets.
Bradley Manning is more of an anti-war "activist" rather than an actual whistlelblower. By volunteering to join the U.S. military, Corporal Manning gave up many of his individual Constitutional rights and had a duty to protect his fellow soldiers and our national security interests.
Whistleblowers can be advocates, and publishers can be activists; but activism is not whistle blowing. There is a difference between leaking classified information and blowing the whistle on known wrongdoing.
Ironically, the liberal activism of Bradley Manning and Julian Assange (Wikileaks) are very similar to the conservative activism of James O'Keefe and Andrew Breitbart (Big Government). O'Keefe and Breitbart utilized new media to great affect, through the use of highly controversial and illegal tactics to the chagrin of many liberal Democratic entities; ACORN, NAACP, liberal journalists.
Bradley Manning is similar to James O'Keefe and Hanna Giles who were the conservative activists who dressed as a "pimp and prostitute" in order to bring down the anti-poverty group ACORN. They were not whistleblowers; ACORN was not actually helping "pimps and pros" avoid paying taxes. But they were highly effective conservative activists who arguably brought down ACORN even though their antics were controversial and illegal (in some states).
In contrast, Marcel Reid and Karen Inman were actual ACORN Whistleblowers. They were National Board Members who sought to reform the association following the discovery of a multi-million embezzlement at ACORN. They formed the ACORN 8 and went public after the senior managers and staff thwarted their efforts to seek a forensic audit following the theft.
A true whistleblower is someone with knowledge who identifies wrongdoing within an organization and tries to fix it from within. If they are unable to resolve the problem through the organizational chain of command they go outside that structure to government regulators and/or the media.
Whistleblowers are innocent people who risk their lives and livelihood to expose wrongdoing. We admire them because they are the good guys; they have clean hands. A participant in criminal activity who bad-mouths her employer after she is caught (fired or arrested) is not a whistleblower; she is an informant.
Sammy "The Bull" Gravano was busted by the FBI and turned states evidence against the Gambino crime family and Mafia Don John Gotti. Gravano is not a whistleblower; he is a government informant or snitch. There is a big difference.
(Note: You can view every article as one long page if you sign up as an Advocate Member, or higher).