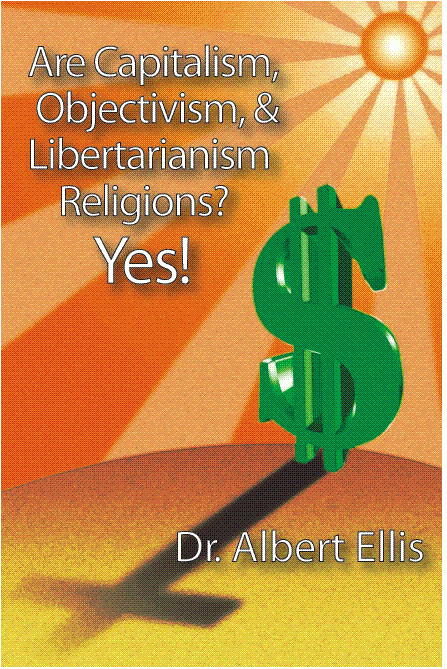 Front Cover

(

Image

by

Jimmy Walter

)

Details DMCA
Chapter 5
Assorted Evils of Ayn Rand's Objectivism
From Rand's views on economics and politics stem "assorted evils,' some of which I shall now briefly consider. These are not all the nasty corollaries of her basic philosophies; but they are some of the more important negative consequences of these views.
Deification of productiveness : The objectivists apotheosize and deify productiveness. They not only think that human achievement is good--which indeed it may be--but that it is practically the be-all and end-all of existence. Branden states the position in these terms: "The virtue of productiveness is the basic expression of rationality in man's relationship to nature--and it is obvious why a morality of survival would attach especial importance to this virtue." (1965b). He says that the characters whom Ayn Rand presents such as Hank Rearden, Francisco d'Anconia and Dagny Taggart, a composer such as Richard Halley, and men of lesser ability and a smaller-scale ambition such as Eddie Willers--have one common attribute: a passionate love of their work, a dedication to achieving the utmost possible, a profound sense that thought and effort are not a burden or a duty. By regulating their lives through intelligent productiveness, people gain control of their own lives that non-humans cannot achieve. Productive work is the supremely human act, because animals must adjust themselves to their physical background and humans adjust their physical background to themselves. Although this view includes some good points, it also includes several mistaken views:
1. Branden, closely following Rand, defines rationality in terms of productiveness, when obviously reason goes far beyond that. A person can be rational when idly contemplating the tides, planning a work of art that he will never produce, philosophizing about the order of the universe, thinking about himself and his problems, and when doing a hundred things that are essentially unproductive and that may never lead to any kind of productivity. But if people were completely unproductive, they would starve to death (unless living in a region where food and shelter were most easily available); and they would then be, presumably, irrational. But this hardly means that all or most of people's rationality stems from their productiveness, or that all of it be spent on productive efforts.
2. Frequently the more productive an individual is, the less rational she tends to be. For while she is busily producing, she cannot easily stop and think about why she is producing, or what is the best way to produce, or what is the main purpose of her life.
3. Many people produce beautifully for the wrong reasons. They may despise themselves if they don't produce, and therefore compulsively achieve. Or they may think they need the approval of others and can only gain that approval through notable production. Or they may foolishly believe that they have to produce much more than they can ever possibly consume and may engage in compulsive hoarding. This kind of behavior is not particularly useful or rational.
4. Although a morality of survival may well attach virtue to productiveness, such a survivalist mentality does not exist in large parts of the world today--such as in our own country. Consequently, we might do better to de-emphasize the virtues of productiveness and consumption, and perhaps emphasize other virtues. Indeed, to dedicate one's life to productivity is to ignore and neglect the other important aspects of life: It is to lead an unbalanced life.
5. For Ayn Rand's productive heroes to intrinsically enjoy their work is fine. As I emphasize in the theory of rational emotive behavior therapy (Ellis, 1962, 1999, 2001a, 2001b; Ellis & Becker, 1983; Ellis & Harper, 1968), people who acquire a vital absorbing interest in some aspect of life, and who work hard to fulfill this interest, are generally happier than those who are less absorbed.
But when John Galt, Hank Rearden, and others have "a dedication to achieving the utmost possible to them," we become suspicious of their motives. It seems obvious they are perfectionistic, demanding of themselves that they achieve the utmost possible and, if they don't, they are no good and do not deserve to live this supposedly happy life of working arduously all the time. This (as I pointed out in Chapter 2) is an enormous danger of Randism--it promotes the view that people's personal value depends on their achieving in an outstanding manner. Emotional disturbance lies in that direction!
6. It is difficult to see how productive work is the supremely human act. In fact, it seems that productive work is not necessarily highly intelligent. Animals, such as beavers, seem to work very hard at what they do; and innumerable animals, such as birds, bees, and ants, seem to work ceaselessly at the process of feeding and protecting themselves and their progeny. Remarkable human acts, which these animals never seem to perform, lie much more in the realm of high-level thinking, of imagining, of devising works of art, and of enjoying esthetic pursuits (such as writing, acting, and opera singing). While these kinds of supremely human activities involve some amount of work and productivity, they also may be contemplative, imaginative, and playful.
Non-acceptance of biological limitations . Because Rand squarely places virtually all-human evils at the door of restricted capitalism and statism, she fails to see that humans have distinct biological limitations--and that these very limitations on their rationality frequently cause some of the non-ideal conditions, which she so hysterically deplores. Here are a few indications of her failure to think in biological and sociological terms:
1. Branden following Rand, excoriates Erich Fromm for his views on human alienation, which Fromm traces to some biological limitations that people are forced to confront, and to some contradictions inherent in life itself. Branden admits that there are a good many men who are alienated from themselves, from their fellow men, and from nature (1965c), as Fromm holds (1963); but he goes on to state: Large numbers of people suffer a chronic preoccupation with death; bitterly resent the fact that they cannot simultaneously be a concert pianist, a business tycoon, a railroad engineer, a baseball player and a deep-sea diver. They therefore find their existence an unendurable burden. Many people may be found in the offices of psychotherapists; they are called neurotics. "But why does Fromm choose tramps, morons, and neurotics as his symbols of humanity, as his image of man? Why does he claim that theirs is the state all men and out of which they must struggle for?
Next Page 1 | 2 | 3 | 4 | 5 | 6
(Note: You can view every article as one long page if you sign up as an Advocate Member, or higher).
Political Activist specializing in 911, economics (Socialist-Small/Medium Capitalism), and psychology (REBT/CBT - Dr Albert Ellis) Living in Vienna, Austria due to death threats, physical attacks, and personal property damage which the police and (
more...
)
The views expressed herein are the sole responsibility of the author and do not necessarily reflect those of this website or its editors.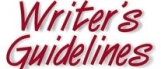 STAY IN THE KNOW
If you've enjoyed this, sign up for our daily or weekly newsletter to get lots of great progressive content.
To View Comments or Join the Conversation: