GMO Food by Anthony Freda

GMO Food by Anthony Freda

America has been decimated by the breakdown of the separation of powers between different branches of government. For example, the executive branch is negotiating laws in secret -- and grabbing powers -- without telling Congress.
And life-and-death decisions about who the government labels an "enemy combatant" and assassinates are being kept away from the judges altogether.
At the same time, government agencies like the FDA go to great lengths to cover up the potential health damage from genetically modified foods, and to keep the consumer in the dark about what they're really eating. Remember, genetically engineered foods have been linked to obesity, cancer, liver failure, infertility and all sorts of other diseases (brief, must-watch videos here and here).
Both destructive trends are about to get a lot worse within the next week " unless we stand up and say "NO!"
Specifically, a law has been snuck into the Agriculture Appropriations bill -- which will be approved by March 27th -- which would destroy the separation of powers by stripping courts of the power to challenge genetically modified foods.
How?
The "Monsanto Rider" (section 735) uses "farmer-friendly" happy talk, but is an iron-fisted ploy to allow GMO crops to be planted even if a court has ruled that planting them is illegal.
If the United States Department of Agriculture -- which suffered "regulatory capture" by the big food companies decades ago -- approves a genetically modified food without any testing, a court can enjoin (i.e. halt) production of that food until testing occurs.
(Note: You can view every article as one long page if you sign up as an Advocate Member, or higher).
G. Washington is the publisher of Washington's Blog.
The views expressed herein are the sole responsibility of the author and do not necessarily reflect those of this website or its editors.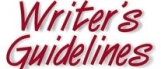 STAY IN THE KNOW
If you've enjoyed this, sign up for our daily or weekly newsletter to get lots of great progressive content.
To View Comments or Join the Conversation: