HOW DARE OUR REPRESENTATIVES LIMIT CONSTITUENTS E-MAILS ABOUT BAIL-OUT ...AFRAID OF A SYSTEM CRASH! (See Article below)
WELL WE ARE AFRAID OF A CRASH - THE CRASH OF OUR ENTIRE ECONOMY THRU RUSHED ACTION, BAIL-OUT AND NO REAL PLANS FOR THE FUTURE.
URGENT...SINCE THEY WON'T TAKE ALL OF OUR EMAILS THEN FAX OR CALL EVERY DAY...GET OUT ON STREET CORNERS AND HOLD UP SIGNS, GET OTHERS TO JOIN,,,MAKE YOURSELF HEARD!!!~PASS THIS ON TO EVERYONE YOU KNOW
FOR PERHAPS THE FIRST TIME IN AGES, WASHINGTON IS VERY CONCERNED OVER MAIN STREET AMERICA
SO SPEAK OUT NOW OR YOU LOSE - IN MORE WAYS THAN ONE!
TELL YOUR REPRESENTATIVES QUITE CLEARLY AND STRONGLY HOW YOU FEEL AND WHAT YOU WANT...AND DON'T WANT!
TOP ECONOMISTS OPPOSE THIS RUSH TO ACTION AS DO RESPONSIBLE LEADERS IN "REAL" FINANCE NOT THE DERIVATIVE JUNK TYPE WHO HIJACKED OUR FINANCES AND UNDERMINED THE SECURITY OF OUR ECONOMY AND MARKETS. LET'S GET THE FACTS. LET'S FIND OUT THE REAL PROBLEMS AND REAL ROOT CAUSE(S) - ESPECIALLY THE EXTENT. LET'S DEMAND THAT THE AMERICAN PEOPLE SEE ON CAMERA THESE IMPORTANT DISCUSSIONS...THAT REPRESENTATIVES ALSO MEET AT HOME IN TOWN GATHERINGS.
WE DESTROYED OUR VOTING SYSTEM THROUGH A RUSH TO PASS HAVA (HELP AMERICA VOTE ACT). NOW WE KNOW MANY OF THE PROBLEMS OF THIS POWER/MONEY INFLUENCED LEGISLATION WHICH HAS RESULTED IN A HUGE WASTE OF FUNDS, "FATALLY FLAWED" VOTING. IN MANY INSTANCES WE ARE DEPENDING ON FAULTY AND SECRETLY PROGRAMMED SYSTEMS WHICH HAVE BEEN PROVEN TO BE VULNERABLE, UNRELIABLE, UNTRUSTWORTHY YET THESE WILL BE USED IN NOVEMBER TO GIVE US RESULTS OF ELECTIONS. THE ACTIONS ARE TO VOTE IN RECORD NUMBERS, OBSERVE & REPORT ON WHAT IS HAPPENING, DEMAND ANSWERS AND AS MUCH PROOF AS POSSIBLE.
NOW WE CANNOT AFFORD HABAC .. HELP AMERICANS BAILOUT A CRIME ... A CRIME AGAINST WHAT THIS COUNTRY IS SUPPOSED TO STAND FOR, A CRIME OF GREED, A CRIME OF TURNING AWAY FROM THE TRUTH ABOUT THE WALL STREET GAMES, A CRIME OF CREATING MASSIVE DEBT, A CRIME OF LYING/DECEIVING THE AMERICAN PEOPLE, A CRIME OF DESTROYING OUR ECONOMY FOR EXCESS PROFITS, A CRIME OF DESTROYING RETIREMENT ACCOUNTS, A CRIME OF PRINTING SO MANY PAPER DOLLARS THAT THE DOLLAR IS BECOMING JUNK, A CRIME OF TAKING FROM MOST AMERICANS THEIR HARD EARNED MONEY AND ALLOWING TOP 1-2 PERCENT TO PROSPER WHILE STANDARD OF LIVING DROPS FOR OTHERS - ADD YOUR OWN FOR IT GOES ON AND ON
NOW IT MUST STOP ...STOP AT CONGRESS...AND START THE REAL PROCESS OF RECOVERY THAT IS GEARED TO THE AMERICAN PEOPLE.
LISTEN TO VOICE OF THE VOTERS NEXT WEEK AS WE BRING TOP CONCERNED EXPERTS TO EXPLAIN PROBLEMS AND OPTIONS. SEND US YOUR THOUGHTS. MOST OF ALL SEND YOUR REPRESENTATIVES IN HOUSE AND SENATE A MESSAGE...AND CARRY THAT MESSAGE TO THE POLLS IN NOVEMBER.
BY THE WAY, THIS EMAIL IS ALL IN CAPS DELIBERATELY - IT'S TIME TO SHOUT AND ACT!
NEVER FORGET: from OUR Declaration of Independence
"We hold these truths to be self-evident, that all men are created equal, that they are endowed by their Creator with certain unalienable Rights, that among these are Life, Liberty and the pursuit of Happiness. — That to secure these rights, Governments are instituted among Men, deriving their just powers from the consent of the governed, — That whenever any Form of Government becomes destructive of these ends, it is the Right of the People to alter or to abolish it, and to institute new Government, laying its foundation on such principles and organizing its powers in such form, as to them shall seem most likely to effect their Safety and Happiness. Prudence, indeed, will dictate that Governments long established should not be changed for light and transient causes; and accordingly all experience hath shewn that mankind are more disposed to suffer, while evils are sufferable than to right themselves by abolishing the forms to which they are accustomed. But when a long train of abuses and usurpations, pursuing invariably the same Object evinces a design to reduce them under absolute Despotism, it is their right, it is their duty, to throw off such Government, and to provide new Guards for their future security."
Mary Ann Gould
Coalition for Voting Integrity
"Voice of the Voters" Radio & Internet
Wed 8PM
Heard on 1360 AM Philadelphia and on the Internet
Call in 856-227-1360 questions/comments
Can't listen live?

House limits constituent e-mails to prevent crash
By Jordy Yager
Posted: 09/30/08 01:16 PM [ET]
The House is limiting e-mails from the public to prevent its websites from crashing due to the enormous amount of mail being submitted on the financial bailout bill.

As a result, some constituents may get a 'try back at a later time' response if they use the House website to e-mail their lawmakers about the bill defeated in the House on Monday in a 205-228 vote.

"We were trying to figure out a way that the House.gov website wouldn't completely crash," said Jeff Ventura, a spokesman for the Chief Administrative Office (CAO), which oversees the upkeep of the House website and member e-mail services.

The CAO issued a "Dear Colleague" letter Tuesday morning informing offices that it had placed a limit on the number of e-mails sent via the "Write Your Representative" function of the House website. It said the limit would be imposed during peak e-mail traffic hours.

"This measure has become temporarily necessary to ensure that Congressional websites are not completely disabled by the millions of e-mails flowing into the system," the letter reads.

Ventura likened the problem to a bottleneck scenario on a highway, where multiple lanes of traffic converge into a smaller set of lanes. In that situation, some cars get to move forward while others have to remain at a standstill.

"What we had to do was basically install the digital equivalent of a traffic cop," Ventura said. "It was a question of inconveniencing everybody or inconveniencing some people some of the time, while servicing other people the other half of the time."

Member offices began to notice an overwhelming number of e-mails last week as the economy roiled and the Emergency Economic Stabilization Act of 2008, or "bailout package," became of interest to millions of Americans. All the clogs in the traditional e-mail service have since been resolved, according to the CAO.

However, Ventura ventured that the problems on the House website might not be resolved until the economic package was finalized.

"We think we will see this spike [in Web traffic] until when and if another bill is hammered out," Ventura said. "There's going to be a lot of interest in this all week."

The error message in its entirety reads:

"The House of Representatives is currently experiencing an extraordinarily high amount of e-mail traffic. The Write Your Representative function is therefore intermittently available. While we realize communicating to your Members of Congress is critical, we suggest attempting to do so at a later time, when demand is not so high. System engineers are working to resolve this issue and we appreciate your patience."

Co-Founder of the Coalition for Voting Integrity. Host of "Voice of the Voters! Radio & Internet. Nationally recognized expert in Quality, Process improvement and Change Management. Associate of the late Dr. W, Edwards Deming. Speaker/seminars at (

more...

)

The views expressed herein are the sole responsibility of the author and do not necessarily reflect those of this website or its editors.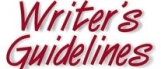 STAY IN THE KNOW
If you've enjoyed this, sign up for our daily or weekly newsletter to get lots of great progressive content.
To View Comments or Join the Conversation: