This piece was reprinted by OpEd News with permission or license. It may not be reproduced in any form without permission or license from the source.
Wikileaks
(
Image
by
Ars Skeptica
)
Details
DMCA
By Jeremy Loffredo
People around the world are watching as U.K. Judge Vanessa Baraitser hears arguments and decides whether or not to extradite Wikileaks Founder Julian Assange to the U.S.
While the Obama administration chose not to charge Assange, wary of the precedent it might set in criminalizing journalism, the Trump administration indicted him with 18 criminal charges that may land Assange in one of the U.S.'s most notorious prisons for 175 years.
Assange's Wikileaks has won numerous journalism awards and has never had to retract a single publication despite releasing more than 10 million documents exposing, among other things, U.S. war crimes. Former CIA Director Leon Panetta recently indicated that the ongoing persecution of Assange is meant to "send a message to others not to do the same thing."
As the world debates whether Assange is a hero or a traitor, Children's Health Defense takes a step back to examine some of the things his organization has revealed for those fighting for health and environmental justice.
1. U.S. diplomatic efforts to overturn resistance to GMOs at the behest of Monsanto
Wikileaks published hundreds of diplomatic cables exhibiting attempts by the U.S. to quell opposition to genetically modified organisms or GMOs. As reported by The Guardian, "the cables show U.S. diplomats working directly for GM companies such as Monsanto."
In a 2007 cable, Craig Stapleton, then U.S. Ambassador to France, advised the U.S. to prepare for economic war with countries unwilling to introduce Monsanto's GM corn seeds. He recommended the U.S. "calibrate a target retaliation list that causes some pain across the E.U."
Another dispatch, this one from 2009, demonstrated that the U.S. funded a GMO workshop in Mozambique that, according to the authors, helped advance biotech-friendly policies in the country.
In another cable from 2009, a U.S. diplomat stationed in Germany relayed intelligence on Bavarian political parties to several U.S. federal agencies and the U.S. Secretary of Defense, telling them which parties opposed Monsanto's M810 corn seed and tactics that the U.S. could impose to resolve the opposition.
One cable from Hong Kong shows a State Department employee requesting $92,000 in U.S. public funds for "media education kits" to combat a growing popular movement calling for the labeling of GMO foods in Hong Kong. The cable indicates a desire to "make it much more difficult for mandatory labelling advocates to prevail." The State Department's Anita Katial, who wrote the cable, also recalled a time when her office facilitated the sending of pro-biotech and bio-agriculture DVDs to every highschool in Hong Kong.
According to Food & Water Watch Executive Director Wenonah Hauter, the trove of cables "really gets down to twisting the arms of countries and working to undermine local democratic movements that may be opposed to biotech crops, and pressuring foreign governments to also reduce the oversight of biotech crops."
2. Multinational commodities trader dumping toxic waste in West Africa
In 2006, Trafigura, the world's second largest oil trader, illegally discharged more than 500 tons of highly toxic oil waste near the Port of Abidjan in the Ivory Coast. Some of the dump sites were near agriculture fields or water supplies, and the UN estimates that more than 100,000 people sought medical treatment due to the incident. Wikileaks would later call this incident "possibly the most culpable mass contamination incident since Bhopal."
Trafigura's lawyer commissioned a confidential study that listed what the environmental and health impacts of the dumping incident would be after people living near the port started flooding hospitals.
(Note: You can view every article as one long page if you sign up as an Advocate Member, or higher).
The views expressed herein are the sole responsibility of the author and do not necessarily reflect those of this website or its editors.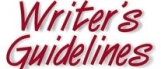 STAY IN THE KNOW
If you've enjoyed this, sign up for our daily or weekly newsletter to get lots of great progressive content.
To View Comments or Join the Conversation: