>
This did not work with the Allies' prosecutors or with the judges at Nuremburg, or with humanity, or with history. Regardless, there is now a top-level endeavor by our new administration to make it work here.
The morally impermissible news from on high is: "President Barack Obama absolved CIA officers from prosecution for harsh, painful interrogation of terror suspects Thursday, even as his administration released Bush-era memos graphically detailing - and authorizing - such grim tactics as slamming detainees against walls, water boarding them and keeping them naked and cold for long periods."
This too will not bear the endorsements of Humanity and History, but rather place Americans of the early 21st Century in a bucket – however perhaps of smaller size – very close to the Nazis of the 1930's and 40's.
What prompted this position by an administration chosen by the electorate to fix the inadequacies, maladministration and moral delinquencies of its predecessor? The first thing that comes to mind is that this attempt at grand pardon – while quite close to the top – actually affects only the second and third-stringers, so to speak. And if it were permitted for these underlings to bear rightful investigation resulting in prosecution, then the flowing-orders defense would blossom to its fullest, details enunciated and the orderers' names cited both in court and in banner headlines, and could those orderers then avoid being next in humanity's docket?
Well, one may ask, would that not be a problem for the guilty of the previous administration and welcomed by its opposition now occupying the suites of power? Honest folk would incline to think such, but honest folk may be naïve to the special sub rosa relationship that the powerful share beyond their more obvious partisan differences, and that emanates from the concern that an attack upon the institution of power can migrate beyond partisan borders to the examination of others, especially if – as many would posit to be the case in our recent American experience – the superficialities of partisanship are diminished by a shared allegiance to the same masters. (Yes, our elected leaders do have masters beyond the lofty positions we elect them to occupy over us, and their security and continued power depends upon the utmost delicacy and even obscurity.)
But, ultimately, who are the final masters? To paraphrase Benjamin Franklin: We are if we want it bad enough! Ever since the Reagan posturing, however, the American electorate has not really wanted it bad enough, indulging as we have in superficial partisan positioning, mindless flag waving, xenophobia, but mostly indifference to what was metastasizing in our government, and that was constitutionality and administrative morality being retrogressively infected by the greed mongers, power freaks and madmen.
Now we have two choices: One being to indulge in "hope" and spectatorship, and the second being to demand the truth about what our government has done across the past ten years, require accountability for crimes committed by Americans against America and humanity, seek to repair our relationship with the decent governments of the world, and to go forward with the dedication and actions that such malfeasance by our government will never be ignored and will not be permitted again.
Our best opportunity for the reclaiming of a decent America lies with the investigation and, as justified, prosecution of the torturers, and then to proceed in like manner upon those who gave the odious orders.
History's lesson is that crimes unpunished will be crimes repeated. We need to get into this issue, ugly as it is. We need to exercise a new level of interest in our government and the intention, vigor, dedication and perseverance to turn the moral compass of our government about. We need to start now, with the torture issue. Our future, our kids' future and humanity's depend upon us.
Choose now: A future of morally corrupt leaders and apparatchniks excused by "following orders," or a government fully aware that it will be held accountable for Doing the Right Thing.
Rafe Pilgrim, after "a life largely wasted on hard honest work," found himself a jungle of turkey oak, scrub pine and giant palmettos up a dirt road running east of Crystal River, Florida, which neither school busses nor the U.S. Postal Service dare (
more...
)
The views expressed herein are the sole responsibility of the author and do not necessarily reflect those of this website or its editors.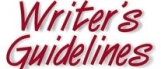 STAY IN THE KNOW
If you've enjoyed this, sign up for our daily or weekly newsletter to get lots of great progressive content.
To View Comments or Join the Conversation: