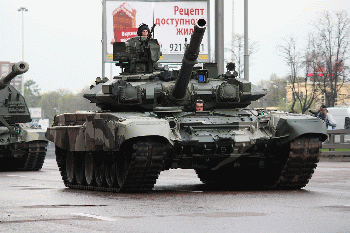 T-90S
(
Image
by
Dmitry Terekhov from flickr
)
Details
DMCA
History will show that Washington's treatment of Russia in the decades following the demise of the Soviet Union was a policy blunder of epic proportions.
It was entirely predictable that Nato expansion would ultimately lead to a tragic, perhaps violent, breach of relations with Moscow.
Perceptive analysts warned of the likely consequences but those warnings went unheeded. We are now paying the price for the US foreign policy establishment's myopia and arrogance..