Articles Listed By Date List By Popularity
Page 1 of 3 First Back Next 2 3 View All
Friday, May 6, 2011









Osama Bin Laden Episode and Pakistan's Dispirited Mercenary Army Four days after the Abbottabad episode, Pakistan's dispirited mercenary army, in a terse statement, called Thursday for cuts in the number of U.S. military personnel in the country to protest the US operation in Abbottabad that "killed Osama bin Laden." The army also threatened to cut cooperation with Washington if the U.S. stages more unilateral raids on its territory.
Tuesday, May 3, 2011 (1 comments)









Questions after Osama bin Ladin's episode! Has Pakistan civil, military leadership failed totally? Pakistan is really a sold nation. We have truly become America's voice. We have no decision of our own. We have stopped thinking and acting independently, and we can't believe Pakistan can survive without Washington's support.
Friday, April 15, 2011 (2 comments)









Beggers can't be choosers: US resumes Drone attacks in Pakistan as CIA turns down ISI plea to halt controversial strikes After a brief lull, US has resumed Drone attacks in Pakistan. At least eight people were killed Wednesday in two US drone strikes at Angoor Adda in South Waziristan Agency. The attack came just one day after a Washington meeting between CIA Director Leon Panetta and Lieutenant General Ahmad Shuja Pasha, the chief of Inter-Services Intelligence agency, who called for an end to the strikes that have caused deep anger.
Monday, April 4, 2011 (1 comments)









Blackwater and RAW trying to stir sectarian riots in Pakistan Jamaat-e-Islami (JI) Pakistan, a leading religious political party, has accused the Blackwater and Indian intelligence agency RAW for Sunday's bomb blasts at the shrine of Hazrat Sakhi Sarwar in DG Khan which claimed at least 49 lives and left scores wounded. In a press statement, the JI chief Syed Munawar Hasan, said the enemy agencies were out to spark sectarian riots in the country to harm the national unity.
Thursday, March 31, 2011 (1 comments)









Bahrain hiring Pakistani ex-soldiers to suppress uprising While the world attention is focused on the US-led NATO invasion of Libya, the ruler of the tiny Persian Gulf state of Bahrain -- headquarters of the 5th US fleet - is brutally suppressing month-long Shiite majority protest with the help of Saudi invasion forces and recruiting Pakistani ex-soldiers.
Monday, March 21, 2011









Has US accepted the Sharia principle by securing Raymond Davis' freedom under a controversial Diyat law? Not unexpectedly, a Pakistani court last Wednesday (March 16) released the CIA contractor Raymond Davis, the killer of two ISI agents in Lahore on January 27. The US secured his release under a controversial Diyat law under which 18 relatives of the two victims, Faizan and Faheem were paid $2.352 million as blood money. The release of Raymond Davis, through a hush hush, court proceeding left many questions unanswered.
Monday, March 7, 2011









Fearing spill over of Bahrain riots Saudis release Shiite cleric Amid mounting unrest in Saudi Arabia's Eastern Shiite majority province and elsewhere in the kingdom, the Saudi authorities Sunday released a prominent Shiite cleric, Sheikh Tawfiq Al-Amer, who was detained on 27 February after a call for a constitutional monarchy.
Monday, February 21, 2011









Bahrain riots alarm oil-rich Persian Gulf states with restive Shiite minorities The tension between the Sunni rulers and the Shiite majority of Bahrain runs deep, as it does throughout the Arab Middle East. Bahrain riots have broader regional implications since Saudi Arabia has a significant Shiite minority in its eastern, oil-producing districts.
Thursday, February 17, 2011 (1 comments)









Debate Over Raymond Davis Release Touches Off Suicide, Protests in Pakistan Under intensive US pressure to release of the American national Raymond Davis who admits killing two Pakistanis in self-defense, US client government in Pakistan has called an all-party conference to discuss the issue.
Tuesday, February 15, 2011 (1 comments)









What next for Egypt after Mubarak? A new chapter in the history of the Middle East opened on February 11, 2011 when 30-year rule of President Hosni Mubarak ended in the face of unprecedented mass uprising against his brutal pro-US regime. The collapse in Egypt took just 18 days of bold protest, inspired by the overthrow of Tunisia's long-standing strongman, President Zein Al Abidin, just weeks before.
Saturday, February 12, 2011 (3 comments)









US aid to Pakistan linked to Raymond Davis' release After intensive diplomatic pressure failed to secure release of American citizen, Raymond Davis, - who says he killed two young motorcycle riders in self-defense -- Washington has now threatened to cut financial aid to its client government in Islamabad. Three members of the House of Representatives drove home the point to Prime Minister Yousuf Raza Gilani last week.
Tuesday, February 1, 2011









Unfolding drama of Raymond Davis The US-client government of President Asif Ali Zardari is resisting the US pressure to release US citizen Raymond Davis who told a court on Friday that he killed two Pakistani motorcycle riders last Thursday in self-defense in the crowded Mazang area of Lahore, the second largest town of Pakistan.
Friday, January 28, 2011 (3 comments)









US official guns down two motorcyclists in Pakistan Lahore, the second largest city of Pakistan, was scene of anti-America demonstrations Thursday after Raymond David, a US Consulate official, shot at and killed two young motorcyclists while another motorcyclist was run over by his colleagues riding another car, according Pakistan media reports.
Saturday, January 15, 2011 (1 comments)









Swami Aseemanand exposes Hindu terrorism A jailed leader of India's extremist Hindu organization "Rashtriya Swayamsevak Sang (RSS)" Jatin Chattenjee alias "Swami Assemanand" has confessed that he and several RSS activists have a direct role in several terror attacks on Muslims across India during the last three years as well as terrorist attacks BLAMED on Muslims.
Monday, January 10, 2011









Gabby Giffords -" A victim of the politics of hate "I know nothing about the man who shot Gabby, and what was going through his mind when he did this. But I will tell you this - if he shot Gabby out of hatred, then it wasn't Gabby he was shooting, but rather some cartoon version of her, drawn by her political opposition," these words of Alan Grayson, Democratic Congressman from Florida, perhaps best describe the motives behind the assassination of Congresswoman Giffords.
Sunday, December 26, 2010 (1 comments)









2010 another hard year for American Muslims American Muslims were hoping that the anti-Islam and anti-Muslim bigotry movements will be rolled back with time. However, no such end is coming in the near future, particularly, with the Republicans taking control of the House of Representative. Alarmingly, Rep. Peter King, incoming Republican chairman of the House Committee on Homeland Security, has announced a witch hunt targeting the Muslim community.
Wednesday, December 15, 2010 (4 comments)









The Politics of the Nobel Peace Prize Alfred Nobel said the Peace Prize should be awarded to an individual who had contributed to "fraternity between nations, for the abolition or reduction of standing armies and for the holding and promotion of peace congresses." This, unfortunately, has not always been the case. The selection of individuals for the Nobel Peace Prize in recent years defeats the will of Alfred Nobel.
Thursday, December 2, 2010 (5 comments)









Wikileaks reports seen a plot to harm Muslim countries ties Standing Committee on Information and Broadcasting of Pakistan's National Assembly has termed the release of Wikileaks reports as a conspiracy to harm relations among the Muslim countries. "Wikileaks' aim behind the release of the reports is just to disturb the relations between the Muslim countries" noted all the members of the NA committee at a meeting in Islamabad on Tuesday.
Monday, November 29, 2010 (5 comments)









Judge bars certification of Oklahoma anti-Islam constitutional amendment In a strongly-worded ruling a federal judge in Oklahoma Monday granted an injunction that bars certification of an anti-Islam state ballot measure (SQ 755) passed in the November 2 election.
Tuesday, November 23, 2010









Judge extends ban on Oklahoma anti-Islam amendment A federal judge in Oklahoma has extended a restraining order barring certification of an anti-Islam state ballot measure (SQ 755) passed in the November 2 election.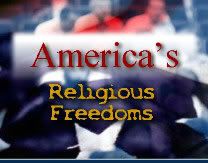 Monday, November 8, 2010 (1 comments)









Judge blocks Oklahoma anti-Islam constitutional amendment A federal judge in Oklahoma has temporarily blocked an anti-Islam state ballot measure (officially known as SQ 755) that would have amended that state's constitution to forbid judges from considering Islamic principles (Shariah) or international law when making a ruling.
Friday, November 5, 2010









Oklahoma's anti-Islam ballot measure challenged as un-constitutional The Oklahoma chapter of the Council on American-Islamic Relations Thursday filed a lawsuit at the US District Court of Oklahoma saying that an anti-Islam (Sharia ban) state ballot measure passed in Tuesday's election violates the U.S. Constitution.
Friday, October 29, 2010









The root cause of suicide terrorism is occupation: New study New research provides strong evidence that suicide terrorism such as that of 9/11 is particularly sensitive to foreign military occupation, and not Islamic fundamentalism or any ideology. Although this pattern began to emerge in the 1980s and 1990s, a wealth of new data presents a powerful picture.
Wednesday, September 29, 2010 (1 comments)









US-led NATO forces in Afghanistan extend war into Pakistan With three cross border attacks into Pakistani territory the US-led NATO forces in Afghanistan have apparently extended Afghan-war into Pakistan.
Sunday, September 26, 2010









Dr. Aafia Siddiqui sentenced to 86 years in prison for trying to kill US soldiers in Afghanistan Not unexpectedly, the 86 years jail sentence against Dr. Afia Siddiqui, the Pakistani neuroscientist once dubbed by the US media as Al-Qaeda Lady, triggered outrage across the country with protesters taking to the streets in many places. It was 10 p.m. in Pakistan when US District Court in Manhattan by Judge Richard M. Berman announced the judgment but protesters were up in arms in several cities of the country.
Tuesday, September 14, 2010 (6 comments)









American Muslims nine years after 9/11 The seven-million strong American Muslim community, under siege since the ghastly tragedy of 9/11, is challenged in recent months with a growing anti-Islam and anti-Muslim bigotry sparked by the opposition to the planned Park51 project popularly known as the Ground Zero Mosque in Manhattan, New York. The inflammatory rhetoric surrounding the project has stirred hatred toward the Muslims in America.
Tuesday, September 7, 2010









Who is behind the abduction and torture of Pakistani journalist? Pakistan, where disappearance and torture of people is not uncommon, a prominent journalist was tortured and humiliated after abduction by unidentified men from the capital, Islamabad, on Saturday, September 4. Umar Cheema, a reporter with The News International in Islamabad and the 2008 Daniel Pearl Fellow at The New York Times, was picked up by some unknown men in police uniforms.
Friday, September 3, 2010









Two episodes of "Flying While Muslim" "Flying while Arab or Muslim" has joined the profiling lexicon alongside "driving while Arab or Muslim," "driving while Black" and "driving while brown" since 9/11. In a charged atmosphere - fomented by the inflammatory rhetoric surrounding the New York Mosque project by anti-Islam and anti-Muslim bigots as well as Rightwing ranters - two embarrassing incidents of "Flying While Muslim" happened this week.
Sunday, August 22, 2010









Pakistan's flood disaster and "war on terror' In a paradoxical move while reportedly denying permission to the use of US-controlled Shahbaz air force base in southern Sindh province for flood relief operation, the Department of State has established the Pakistan Relief Fund. The establishment of the fund was announced on August 19, in a video statement by Secretary of State Hillary Clinton. This Fund is in addition to $150 million help announced earlier.
Monday, August 9, 2010









President Zardari of Pakistan is pelted with shoes at the UK rally Taking cue from the Iraqi journalist, Muntadhar al-Zaidi, who threw both of his shoes at the then President George Bush to protest against the US invasion and occupation of his country, Shamim Khan from Azad Kashmir hurled both of his shoes at Pakistan's unpopular President Asif Ali Zardari who was addressing a community gathering in Brimingham, UK on Saturday.
Friday, May 28, 2010









US-Muslim relations one year after Obama's Cairo speech From the moment President Barrack Obama, a powerful orator, took office, he seemed eager to change the tenor of America's relationship with Muslims worldwide. On June 4, 2009 President Barack Obama delivered a speech in Cairo that elicited a near euphoric response from most officials and editorial writers across the Muslim World.
Thursday, May 6, 2010









Botched New York car-bombing: American Muslims fear backlash In the wake of an arrest of a Pakistani American, Faisal Shahzad, as the suspect behind the failed Times Square bombing plot, New York Mayor Michael Bloomberg has assured the Muslim community that any backlash against them will not be tolerated.
Sunday, April 25, 2010 (3 comments)









Arizona Immigration law legalizes racial profiling American Arab and Muslim civil rights advocacy groups have joined other organizations, such as the American Civil Liberties Union, the Mexican American Legal Defense Fund and the South Asian Network, in condemning the signing of Arizona Senate State Bill 1070 into law by Governor Jan Brewer.
Sunday, April 18, 2010









Atrocities of Pakistan's Mercenary Army: 71 Civilians Massacred in Air Strike More than 70 civilians were killed and scores injured in an air raid on April 10 by the Pakistani jet fighters in the tribal region along Pakistan's northern border with Afghanistan. According to eyewitness accounts, a bomb was dropped on a house in the remote village of Sara Walla in the Khyber tribal agency. The fighter jets returned as villagers tried to dig out people from the rubble two hours later.
Monday, March 8, 2010 (12 comments)









Alarming rise in the number of anti-government, anti-immigrant extremist groups The Southern Poverty Law Center (SPLC) has reported an alarming rise in the number of American anti-government militia and anti-immigrant groups, which have remained largely dormant since their heyday in the mid-1990s.
Sunday, March 7, 2010 (3 comments)









"Lies the Government Told You" by Judge Andrew Napolitano "Lies the Government Told You" is the latest book of Judge Napolitano, a professed libertarian and former Judge of New Jersey Superior Court (1987 to 1995). He believes that the government is simply not to be trusted. It is interested more in acquiring more power than in actually serving the public. Simply, the government is not your friend. This is his fourth book which amplifies this theme.
Monday, March 1, 2010 (1 comments)









Reinforcing prejudice, stereotyping Army Reserve Officers' Training Corps (ROTC) cadets used props portraying stereotypically-dressed Muslim men in a February 20 exercise held just two blocks from a mosque used by students at Tulane University in New Orleans, Louisiana. The practice highlights a disturbing Islamophobic trend demonizing Islam and equating Muslims with 'the enemy.'
Sunday, February 7, 2010 (1 comments)









"Al-Qaeda Lady' Dr. Aafia not charged with links to Al Qaeda but convicted of trying to kill US soldiers in Afghanistan A jury in New York has found Dr. Aafia Siddiqui, the Pakistani neuroscientist once dubbed by the US media as Al-Qaeda Lady, guilty of attempted murder charges on all seven counts listed in the complaint against her. She was tried on charges of trying to kill American soldiers in Afghanistan when she was arrested in the town of Ghazni with notes indicating plans to attack the Statue of Liberty and other New York landmarks.
Friday, February 5, 2010









America's silent war in Pakistan unmasked Three US Marines were killed and another two injured in a suicide attack in Dir, northern Pakistan on Wednesday. The Americans, disguised in traditional Pakistani dress, were traveling with Pakistani military officers to attend the inauguration of a girl school. To many Pakistanis the most shocking aspect of the bombing the question was: What were the American soldiers doing in a volatile corner of the NWFP?
Friday, January 22, 2010









Pakistan Supreme Court seeks repatriation of President Zardari's millions stashed abroad Citing the examples of Filipino dictator Ferdinand Marcos and Nigerian President Sani Abacha, Pakistan Supreme Court suggested Tuesday that President Asif Ali Zardari's ill-gotten money stashed in Switzerland and elsewhere should be brought back to Pakistan.
Tuesday, January 19, 2010 (1 comments)









"Viceroy" Holbrooke furious with Pakistani parliamentarians on US drone attacks The US special envoy for Pakistan and Afghanistan, Richard Holbrooke, met in Lahore last Friday with a number of Pakistani parliamentarians as US drone missiles were attacking targets in North Waziristan killing at least 11 people. Holbrooke was furious when parliamentarians demanded that the drone attacks should be stopped as they were causing massive civilian casualties and creating bad image for the United States.
Saturday, January 9, 2010









The issue of 10,000 disappeared persons haunts Pakistan government Rocking the unpopular US-client government of President Asif Ali Zardari, the Supreme Court of Pakistan has reopened the cases of thousands of missing or disappeared persons during General Musharraf's regime.
Monday, January 4, 2010









Devastating the Innocent: Salvador option fomenting civil war in Pakistan It was a bloody beginning of year 2010 in Pakistan's Federally Administered Tribal Areas (FATA). More than one hundred people were killed and another 22 injured in a car bomb attack on the packed volleyball ground in Laki Marwat.
Sunday, December 27, 2009 (2 comments)









2009: Another hard year for American Muslims President Obama's good gestures and public policy measures have little positive impact on the restoration of civil rights of American Muslims curtailed since 9/11. The year 2009 brought no positive change to alleviate the plight of the seven-million strong American Muslim community which remains victim of guilt by association.
Saturday, December 26, 2009









The first anniversary of Gaza massacre December 27th marks the first anniversary of Israeli assault on the besieged Gaza that left over 1,440 Palestinians dead, of whom 313 were children and 116 women. In the Israeli assault, called Operation Cast Lead, another 5,380 Palestinians were injured.
Saturday, December 19, 2009









Plight of the stranded Pakistanis in Bangladesh December 16 marks the 38th anniversary of the breakup of Pakistan when the Eastern wing of the country emerged as Bangladesh after an India-backed secessionist movement. The occasion calls for highlighting the plight of about 250,000 so-called Biharis or stranded Pakistanis still languishing in unsanitary camps in Bangladesh.
Thursday, December 17, 2009









Pakistan Supreme Court orders reopening of money laundering case against President Zardari in Swiss Courts In a major setback to the US-client government of President Asif Ali Zardari, Pakistan's Supreme Court has declared the controversial National Reconciliation Ordinance (NRO) as unconstitutional and ordered the government to reopen money laundering case against him in Switzerland.
Tuesday, December 8, 2009 (1 comments)









The Politics of Minaret The seven-million strong American Muslim community has received the ban on Minarets in Switzerland with alarm and dismay. The referendum is seen as part of a recent disturbing trend in Europe to restrict the religious freedom and self-expression of religious and ethnic minorities, notably of Muslims.
Friday, December 4, 2009









The 500 most influential Muslims of the world? The Amman, Jordan-based Royal Islamic Strategic Studies Centre in collaboration with the Prince Alwaleed Bin Talal Center for Muslim-Christian Understanding at the Georgetown University, Washington DC, has issued a list of 500 most influential Muslims in the world.
Saturday, November 7, 2009 (4 comments)









Fort Hood Mass Homicide: American Muslims react with grief & fear of backlash The seven-million strong American Muslim community has reacted, with grief and fear of backlash, at the shooting at Fort Hood in Texas by Army Maj. Nidal Malik Hasan. All major Arab and Muslim organizations were swift in unequivocally condemning this heinous incident which claimed the lives of 13 people and injured scores other.
Wednesday, October 28, 2009 (1 comments)









Pakistan is swiftly drifting towards an all out civil war Pakistan's mercenary army has launched the long-awaited US-financed offensive in South Waziristan. Two army divisions, supported by an array of jet fighters and helicopter gunships, began a long expected offensive in the South Waziristan tribal agency on October 19. With at least 30,000 combat troops, plus thousands of logistical personnel, it is the largest military operation on either side of the Pak-Afghan border.
Sunday, October 25, 2009









Jundullah Attack on Iranian Revolutionary Guards: The Pakistan Connection Pakistan's leading English newspaper Dawn has indicated that Oct. 15 suicide attack in the Iranian border town of Pishin that killed 42 people, including six commanders of Iranian Revolutionary Guards, may be in retaliation of Pakistan Army's current operation in South Waziristan.
Tuesday, October 20, 2009









Beggars can't be choosers: US rejects demand to change capitulating terms for $7.5 billion aid to Pakistan Brushing aside concerns about the Kerry-Logar legislation as misinterpretation, Washington has rejected Pakistan's popular demand to bring any change to the capitulating conditions attached to $7.5 billion aid to the beleaguered nation. President Barack Obama signed the controversial legislation - the Enhanced Partnership with Pakistan Act of 2009 - on Thursday without fanfare.
Wednesday, September 30, 2009 (1 comments)









Capitulating Terms of the $4.5 Billion US aid to Pakistan Major political parties of Pakistan have bitterly criticized the capitulating conditions attached to the $4.5 billion US aid to Pakistan under the Kerry-Lugar Bill passed by the Congress on September 4, 2009. Pakistan Muslim League, a leading political party, described the conditionalities similar to the notorious Pakistan-specific Pressler's amendment that was used as an arms twisting tool by the US administration.
Thursday, September 24, 2009 (3 comments)









Unfolding drama of Iraq-ill-famed Blackwater operation in Pakistan Amid persistent reports by media, political leaders and intelligence agencies, Interior Minister Rehman Malik has denied the presence of Iraq-ill-famed Blackwater (now renamed as Xe Services) in Pakistan. However, circumstantial evidence belies the tall claim of the Interior Minister.
Thursday, September 10, 2009 (1 comments)









American Muslims eight years after 9/11 Eight years after 9/11, Muslims in America remained at the receiving end with assault on their civil rights and their faith. Muslims are the prime targets of the post 9/11 reconfiguration of American laws, policies, and priorities which have not been changed under the Obama administration. Defending civil rights remains the single most important challenge before the seven million-strong American Muslim community.
Friday, August 28, 2009 (3 comments)









Teaching hate to school children On August 24, a 10-year-old girl was sent home on her first day back to school in Gainesville, Florida, for wearing a shirt with the words 'Islam Is Of The Devil' printed on it. Who was this teen age girl. She was Faith Sapp, daughter of Wayne Sapp, pastor of the controversial church, the Dove World Outreach Center, in northwest Gainesville.
Tuesday, August 4, 2009









Pakistan Supreme Court's Anti-Musharraf Verdict Shields President Zardari On July 31, 2009, the Supreme Court shielded the incumbent President Asif Ali Zardari under the so called principle of the welfare of the people. In a well crafted unanimous verdict, the 14-judges full bench of Pakistan's Supreme Court on Friday (July 31, 2009) declared illegal the emergency imposed in November 2007 by the then President General Parvez Musharraf but failed to invalidate 37 Ordinances issued by him.
Tuesday, June 9, 2009









Well crafted speech with little substance for the Muslims Obama's Cairo speech was well crafted and rich with good gestures. Its tone was striking. It was very carefully worded, non-committal and lacking substance. But the much hyped speech did not amount to a breakaway from American policies that have created the deep divide between the United States and the Muslim World since 9/11. Vague and flowery rhetoric was used as an adjustment of the language to cloak the US policy.
Wednesday, June 3, 2009









Swat operation is fomenting separatism in FATA In a virtual replay of the 1971 assault on civilian population in what was then the East Pakistan (now Bangladesh), Pakistani army has launched a brutal operation in Sawat and other areas in Northern Pakistan.