Become a Fan.
You'll get emails whenever I post articles on OpEdNews
I was born in Paris France in 1953, the daughter of a well respected song writer father and liberal snob mother. My uncontained rebellious sentiments toward a very critical upbringing and by extension my perception of a stifling French culture, took me to Germany, England and finally to the United states in 1977, where I married an American with whom I have a daughter , now married as well who fortunately lives near me. Without a proper college degree, but charged with an artistic spirit , a natural talent for cooking, and a convincing personality, I invented myself as a Chef, earned a few excellent reviews and subsequently opened and closed a few small food businesses. Because, I had always brought home stray cats and dogs, I thought of myself as an animal lover. When in the late 90's, largely thanks to PETA's courageous undercover work, more and more terrible and graphic stories came out depicting the suffering of animals raised for food, I became acutely aware of my own responsibility, and as delicacies such duck" foie gras" , veal "sweet breads" and other "exotic" specialties were becoming mainstream, the lives of farm animals took a turn for the worst . In 2000, after a sleepless night and 22 years as a Chef, I closed the door of my last restaurant. The evidence of the animals' intense suffering and their systematic abuse made it clear that I could not reconcile loving animals and eating them. Shortly thereafter, I moved with my second husband, Ian Wallace, and our dogs and cats, to the Florida Suncoast where we spend much time sunning on the beach and swimming in the Gulf. We are both vegan, involved in animal and environmental issues as well as holistic health and fitness. In August of 2010, Ian, perhaps tired of hearing of my anger, frustration and grief about the world we live in, gave me the idea for the website People for Ethical Living, still in infancy. It hope it will develop into a center for information and resources to make ethical decisions and consumer choices while denouncing unethical government policies and destructive corporate greed in areas of environment, animal welfare, socio economics and health which I see as interconnected under the flag of power and profit.I enjoy gourmet vegan dinners with friends, reading mostly historical fiction, watching independent, foreign or period(rented)films and listening to classical or World music,with aspecial foundness for the group AfroCelts, Portuguese Fado the sounds of Cape Verde. We do not have cable and never watch TV. I also dabble in ceramics tiles and once in a while I produce decent painting.

http://www.peopleforethicalliving.com

OpEdNews Member for 299 week(s) and 1 day(s)

3 Articles, 0 Quick Links, 5 Comments, 0 Diaries, 0 Polls

Articles Listed By Date List By Popularity
Tuesday, February 15, 2011 (2 comments)









Big Agra and big Pharma rule in Washington President Obama and corrupt USDA approve their buddy Monsanto's alfafa GMO against the wishes of the majority of Americans, the pleas of farmers and the better judgement of scientists
Thursday, December 9, 2010 (2 comments)









Global Death by Gluttony Our diet of Meat and Dairy is unsustainable. If the ethical issue of the extreme suffering of animals for food production is not enough to consider a vegan diet, the long term destructive impact of animal farming on the environment should give serious concerns.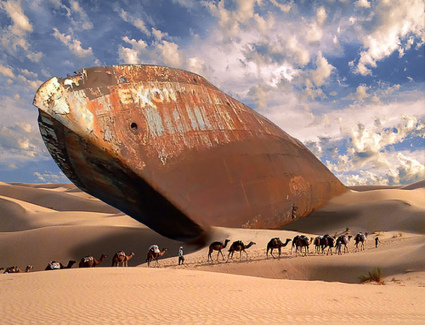 Wednesday, December 8, 2010 (4 comments)









Oil Addiction and the American Dream Background of drilling and colonialism. Our addiction to plastics, cars and mobility.Corporate greed and wars by design.