Articles Listed By Date List By Popularity
Page 1 of 2 Next Back First Last View All
Sunday, September 16, 2012








The CIA's Islamist Terrorist Network
(3 comments) The Haqqanis are the latest in a long line of so-called terrorist groups that were organized and funded by the CIA, only later to be thrown to the side of the road and branded "terrorists." Others include Al Qaeda, led by CIA Afghan war veteran Osama bin Laden and Hezb-I Islami leader Gulbuddin Hekmatayar.
Tuesday, August 7, 2012








Mitt Romney's Sturmabteilung
(1 comments) Romney's father, Michigan Governor George P. Romney, a 1968 Republican presidential candidate, said, "When I came back from Viet Nam, I'd just had the greatest brainwashing that anybody can get." Today, his son, Mitt, cannot see that he has been brainwashed by a crew of professional propagandists who serve the interests of the Pentagon and Israel.
Monday, May 7, 2012








Wayne Madsen: Democrats had to act, but they erred by not passing a single-payer plan
(1 comments) Passage of a single-payer -- already working well in Canada, across much of Europe and in most other advanced countries -- finally would have brought 21st century medical care to the United States. That would have eliminated the costly tons of paperwork and volumes of confusing rules that now befuddle -- and all too often bankrupt -- Americans in need of quality care.
Friday, April 27, 2012








George Soros' and the Neo-Cons' Control of Washington's Propaganda Program
(3 comments) While the U.S. propaganda broadcasts emphasize "transparency" for governments around the world, the Obama administration has been one of the most opaque administrations in recent memory. The indictment of six former U.S. intelligence and military personnel for communicating, directly or indirectly, alleged classified information to journalists in violation of the arcane 1917 Espionage Act is unprecedented.
Wednesday, February 22, 2012








The UN General Assembly Vote Threatens Palestine as much as Syria
In the world of the Obama administration and its interventionist allies around the world, rules and international law mean nothing. For Zionist-supported pressure groups like UN Watch, that constantly count votes at the UN, the General Assembly vote on Syria cannot be anything but encouraging for Israel on the Palestine statehood issue.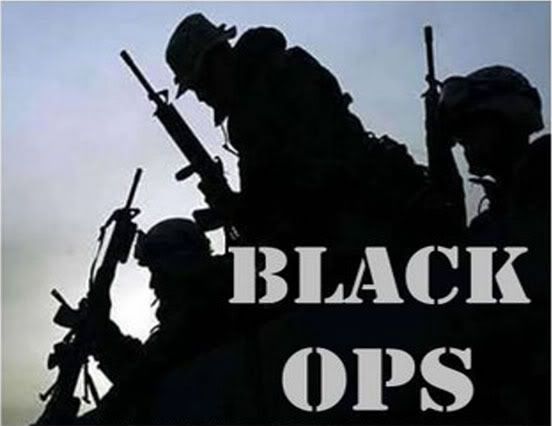 Friday, February 18, 2011








Details of U.S. False Flag Attacks in Iraq Revealed and More
(4 comments) Do you know where your Black Ops troopers are tonight and what they are up to? After all, they have been receiving not millions, but billions of dollars from the Pentagon to ply their dark trades.
Friday, February 4, 2011








Obama's gambit: Holding Egypt for Holder
(1 comments) The CIA's last-ditch support for the Mubarak regime is strikingly similar to its support for the Shah of Iran in his final days in power. As with the revolt against Mubarak in Egypt, the uprising against Shah Mohammed Reza Pahlavi in 1978 came as a shock to the CIA. In the world of the CIA, the playbook never seems to change.
Wednesday, January 19, 2011








Stuxnet: A Violation of US Computer Security Law
(2 comments) Placing intelligence operatives inside computer security management positions can always result in the use of computers for sabotage and intelligence. Stuxnet may be the culmination of such infiltration of the computer security profession.
Tuesday, December 28, 2010








Wikileaks: Its Impact On World Media
(1 comments) The release of the State Department cables may have served as a digital "9/11," an event that has spurred on the agenda of neo-conservatives who continue to exercise influence outside and within the Obama administration to bring about total government control of the flow of information in cyberspace.
Friday, November 26, 2010








The U.S. Economy: Stand by for more worse news
(8 comments) At the end of December, another two million workers will join the ranks of those who have exhausted their unemployment benefits and a total of 4 million Americans will be without unemployment checks and face destitution.
Tuesday, July 13, 2010








The Gulf oil disaster truth
(6 comments) The Gulf waters are slowly being turned into a hydrocarbon soup of dispersed oil bubbles that is translucent black in color. Fishing boat owners whose boats have been used for clean-up efforts are suffering fiberglass hull damage from hydrocarbon penetration and BP has informed the owners that their boats will have to be destroyed afterwards and their hulls ground up.
Sunday, June 6, 2010








Israel Slandering American ex-Marine. Semper Fi, Ken! Your Turn to Speak
(11 comments) Desperate to demonize the Gaza Freedom Flotilla as terrorist-linked to thus justify their wanton slaughter of humanitarian aid volunteers, now they are slandering Ken O'Keefe, a dual British and American citizen and an ex-Marine. They are accusing him of being a "radical anti-Israel activist" who was traveling to Gaza to "train a commando unit" for Hamas. Well, Semper Fi, Ken, your turn to speak, we got your back.
Sunday, May 9, 2010








The Cover-up: BP's Crude Politics and the Looming Environmental Mega-Disaster
There is another major threat looming for inland towns and cities. With hurricane season in effect, there is a potential for ocean oil to be picked up by hurricane-driven rains and dropped into fresh water lakes and rivers, far from the ocean, thus adding to the pollution of water supplies and eco-systems.
Friday, April 30, 2010








The super-classified network that served as command and control for the 9/11 false flag attack on America
(43 comments) It now appears that PDAS was used by Cheney to implement on the morning of 9/11 a new policy issued on June 1, 2001 that provided for a "stand down" protocol that replaced a long-standing shoot-down order for hijacked and suspected hijacked planes.
Tuesday, November 24, 2009








NSA eavesdropping more widespread than reported
(4 comments) NSA sources report that the agency's warrantless wiretapping program was more widespread than originally reported and it began shortly after the 2001 inauguration of Bush and Cheney, some six months prior to the 9/11 attacks. It soon grew to include millions of Americans--elected and appointed government officials, federal judges, anti-Bush celebrities and clergy, and even intelligence and law enforcement officials.
Saturday, August 23, 2008








Rove intimidating Republicans into silence
(5 comments) Buoyed by an ineffective House Judiciary Committee under the control of gatekeeping staffers working for John Conyers, Karl Rove has effectively curtailed any effective investigation of past election fraud, including the 2004 presidential election, as a result of threats and intimidations directed against potential witnesses. George Soros may be behind limiting the investigation into Don Siegleman's imprisonment.
Wednesday, April 16, 2008








Army Spying on Soldiers' Blogs
(6 comments) It's actually mandated by an Army regulation that was leaked.
Tuesday, April 1, 2008








Is CIA Using Rendition Aircraft to Haul Drugs?
(4 comments) The Central Intelligence Agency, also known as the "Cocaine Import Agency," is suspected by aviation experts of running cocaine and other drugs on its fleet of small passenger jets used to ferry prisoners to and from American gulags like Guantanamo Bay and Bagram Air Base in Afghanistan.
Monday, March 10, 2008








Bush Administration Refuses to Assist Switzerland in Probing Nuclear Black Market
(2 comments) Swiss destroy records of CIA counter-nuclear proliferation family team.
Thursday, February 28, 2008








Was Diana's Death a Smokescreen?
Her death might have been a result of her work to ban land mines.
Friday, February 22, 2008








Extreme Capitalism: Commodities Trading in Human Organs
(1 comments) Organ transplant tourism? Shudder.
Wednesday, January 16, 2008








The DC Press Is up in Arms
(2 comments) From the production shop of Washington's signature newspaper, the Washington Post, to the 100-year old National Press Club, journalists and newspaper support workers are up in arms over the further attempts to corporatize the Fourth Estate.
Friday, January 11, 2008








Rumors of bin Laden's Death Won't Go Away
(6 comments) The bin Laden videotapes released in recent years are fakes.
Thursday, January 3, 2008








AFRICOM: The Recolonization of Africa by Uncle Sam
(1 comments) George W. Bush's Africa Command (AFRICOM) not only places oil and global military strategy as the number one and two goals of America's Africa policy but places the State Department's assistance program for Africa firmly under Pentagon control.
Friday, December 28, 2007








Bhutto Herself Had Links to Islamic Militants
(1 comments) Bhutto assassination follows Bush neocon game plan to wrest control of its nukes from Pakistan.
Thursday, November 29, 2007








Beware of the Clinton "Neocons-Lite"
(1 comments) A future Hillary Clinton administration threatens to immerse us in more war. Former Secretary of State Madeleine Albright and UN ambassador Richard Holbrooke, Senator Clinton's two top foreign policy advisers -- who could both end up in her administration in senior foreign policy positions -- are known to have hard-line positions on both Kosovo and Kurdistan. The better to antagonize Russia.
Wednesday, November 14, 2007








Can UFOs Bring Iran and the US Together?
(1 comments) The hard right villifies Dennis Kucinich for admitting to seeing a UFO. Yet astrophysicists and retired air force generals (including one from Iran!) convened in Washington to call for a dialogue on UFOs.
Friday, November 9, 2007








Our Schizophrenic Policy Towards Iran Confuses Mid-East
For example, although the United States military command in Iraq recently announced that nine Iranians arrested in Iraq by U.S. forces will soon be released, neocons in the Bush administration are delaying the release.
Friday, November 2, 2007








Not Just Kucinich, But Presidents, Have Sighted UFOs
(2 comments) Although NBC's Tim Russert attempted to embarrass Democratic presidential candidate Dennis Kucinich in the October 30 presidential debate in Philadelphia, Kucinich may have the last laugh.
Tuesday, October 23, 2007








Israel Lobby May Be Source of Armenian Genocide Resolution
(5 comments) Turks definitely committed genocide. But is now the time to rub their noses in it?
Monday, October 15, 2007








Coming to a Community Near You: Blackwater
(17 comments) A network of Blackwater-trained police, sheriffs, and other police units is being established around the country. Given its dismal record on human rights and brutality, this spells trouble for civilian control of police.
Friday, September 28, 2007








News of B-52 Nukes Leaked by Personnel Opposed to Attack on Iran
(14 comments) The nuclear warheads illegaly transported to Barksdale Air Force Base were intended for use in the Middle-East. But elements of the Air Force and US intelligence community bravely blew the whistle.
Friday, September 7, 2007








Questions Remain Over Nuclear-Armed B-52 Over Midwest
(4 comments) The reported "loss" of six nuclear-armed stealthy advance cruise missiles (ACMs) flown on the wing pylons of a B-52 from Minot Air Force Base in North Dakota to Barksdale Air Force Base in Louisiana on August 30 would represent a complete and unprecedented breakdown in the command and control of nuclear weapons in the United States.
Wednesday, August 22, 2007








Signs Point to Anxious Labor Day in the City by the Bay
Chatter picked up by WMR's sources in the nation's capital and in California point to unusual events that could be a prelude to a 9/11-like false flag "incident" during the Labor Day weekend, possibly one focused on the San Francisco Bay Area.
Wednesday, August 8, 2007








Roll Call of Traitors
The Foreign Intelligence Surveillance Act (FISA), amended to permit warrantless eavesdropping, could not have been signed into law by President Bush without the active support of Vichy Democrats, who bolted their leadership.
Thursday, July 26, 2007








America: The Country That Spies Better on Itself Than Other Countries
Gonzales admits that Ashcroft hospital drama had nothing to do with Terrorist Surveillance Program. Also, Republican espionage and Cheney's spot-changing.
Monday, July 23, 2007








More Senate Defections Expected Over Iraq
(3 comments) More rats, er, Republicans poised to abandon sinking ship. Also, "intelligence fusion" centers.
Friday, July 20, 2007








How to Get Michael Vick Suspended
(4 comments) Also, fake Al-Qaeda, suspect judges and his unitary executive-ship.
Wednesday, July 11, 2007








Fear and Trembling in Washington, D.C.
(1 comments) Dispatches from the Pamela Martin Escort Service front.
Sunday, July 8, 2007








Names of Agencies and Businesses That Hired DC Madam Emerging
(5 comments) A cursory examination of Pamela Martin & Associates' phone lists is beginning to show that so-called "Washington Madam" Deborah Jeane Palfrey's contention that a number of influential public and private officials were clients of her escort agency is being borne out.
Thursday, July 5, 2007








Libby a Long-Time Mossad Agent
(19 comments) Scooter Libby has been a long-serving intelligence agent for Israel's Mossad, according to a veteran CIA "official cover" officer who spoke to the author on deep background.
Monday, July 2, 2007








CIA Still Committing Same Abuses for Which It Was Called on the Carpet in the 70s
Then as now, American journalists were being physically surveilled and wiretapped, government employees thought to be leakers were also under surveillance and subjected to polygraphs, and U.S. domestic communications were being wiretapped as part of "testing."
Friday, June 29, 2007








New British PM May Be Ripe for Blackmail
(2 comments) Plus, what does the FBI want with John Conyers?
Thursday, June 28, 2007








CIA Document Dump Just Confirms Kissinger's Dark Rep
(1 comments) If Kissinger's still at large, doesn't look like much chance of ever jailing Cheney.
Wednesday, May 30, 2007








How the NeoCons Cut Their Teeth
(6 comments) Sabotaging President Carter and other treasonous escapades under cover of unber-hawk Senator Henry "Scoop" Jackson's office.
Thursday, May 10, 2007








Bush and Cheney: Hard Liquor and Loose Women
(10 comments) Hey, at least it's a sign they're human.
Wednesday, April 25, 2007








How the US Helped Yeltsin Avoid Another Afghanistan
Both Moscow and the West wanted a quick end to the Chechens' war for autonomy, which was draining the lives of hundreds of Russia's young soldiers and its cash reserves, as well as threatening Yeltsin's chances for re-election. One from the author's archives.
Tuesday, April 17, 2007








No Avoiding the Day of Reckoning
(1 comments) Iraq: A hell on earth brought about by an elite cabal of neo-cons who have not yet paid a fitting price for their despicable actions.
Thursday, April 12, 2007








Washington Post Equates Imus's Racist Remarks with When He Called Cheney a "War Criminal"
Also, the "Oliver North of Africa" and his enablers in the State Department.
Thursday, April 5, 2007








Tony Blair Declares News Black-Out on Pedophile Investigations
(2 comments) Tony Blair is stifling investigations of pedopohiles in his own government.
Friday, March 30, 2007








Democrats Harrassed by Capitol Police
(2 comments) Senator Webb's aide wasn't granted the ame weapons privileges as, for instance, visiting Jordanians.
Thursday, January 25, 2007








Why Did the Pentagon Announce Its "Ray Gun" Today?
(3 comments) Could it have something to do with Saturday's anti-war march in Washington?
Wednesday, January 10, 2007








It Came from Beneath the Sea (Global Warming, That Is)
The environmental "surge" you're not hearing about: Fuel tankers report increased methane venting from sea beds.
Thursday, January 4, 2007








Is Negroponte's New Job Preparing for an Attack on Iran?
(1 comments) He may be slated to oversee a unit of private contractors peforming unspecified duties in advance of bombing Iran.
Thursday, December 28, 2006








Why the Bush Crime Family Wants Saddam Iced
(3 comments) The Iraqi ex-dictator knows too much about the chemical-biological weapons supplied to Iraq by Reagan and Bush.
Wednesday, December 27, 2006








Before We Go Eulogizing Gerald Ford. . .
(9 comments) remember that he was the first to grant Cheney, Rumsfeld, and Bush I access to the Oval Office.
Thursday, December 14, 2006








Litvinenko's Death: Where the Far Right Meets International Crime
(3 comments) Far from a sympathetic figure battling the Kremlin, Litvinenko was a central player in a global crime and terrorism network.
Monday, December 4, 2006








Litvinenko Suspected of Smuggling Nuclear Materials
(1 comments) . . . out of Russia. Also, it turns out he was a convert to Islam and supporter of Chechen rebels.
Thursday, November 30, 2006








Putin Enemy Litvinenko May Not Have Been Killed by Putin, But by Another Putin Enemy
(3 comments) The assassins are more likely found in Warsaw's Russian-Israeli mob infested intelligence apparatus than in the Kremlin.
Wednesday, November 22, 2006








Bush Administration Hindering Prosecution of Rwandan President for Fomenting Genocide
(1 comments) The U.S. Defense Intelligence Agency helped train Paul Kagame's Rwandan Patriotic Front to shoot down plane carrying then Rwandan president.