213 Articles
Page 1 of 3 Next Back First Last View All
Friday, May 17, 2013








Boston Suspect's Writing on the Wall
(5 comments) Hiding and near death, Boston Marathon bombing suspect Dzhokhar Tsarnaev reportedly scrawled on the inside of a boat that he did what he did to avenge innocent Muslims killed by U.S. wars in Iraq and Afghanistan, a rare look at the why behind "terrorism."
Monday, May 13, 2013








The Deepening Shame of Guantanamo
(1 comments) For more than a decade, the Guantanamo Bay prison has been a blot on America's conscience. President Obama vowed to close it but acceded to congressional demands to keep it open. Now, an emerging humanitarian crisis -- a mass hunger strike -- is drawing only scant attention.
Monday, March 18, 2013








A Last-Second Appeal for Sanity
(7 comments) Ten years ago, the U.S. invasion of Iraq was only hours away, but the case for this unprovoked war was already falling apart with exposure of hyperbole, half-truths and even a forgery. On March 18, 2003, a group of U.S. intelligence veterans pleaded with President George W. Bush to postpone the attack.
Wednesday, March 13, 2013








An Unheeded Warning on Iraq
(1 comments) Ten years ago, as the clock was ticking down to George W. Bush's invasion of Iraq, a campaign of U.S. government lies and exaggerations had convinced many Americans that they were the ones under threat. A few U.S. intelligence veterans spoke up, but were heard mostly in Europe and on the Internet.
Monday, March 11, 2013








John Brennan's Heavy Baggage
(1 comments) After a messy confirmation -- which asked new questions about drone assassinations and old questions about enhanced interrogations -- John Brennan has taken over at CIA. But his past may not be so easily forgotten in a world looking for accountability.
Tuesday, March 5, 2013








"Talking Points' for Hagel on Iran
(4 comments) Some neocons hope they softened up new Defense Secretary Chuck Hagel during his bruising confirmation fight. But ex-CIA analyst Ray McGovern suggests in these proposed "talking points" that Hagel stick to his principled reputation as someone who tells it like it is, regardless of political pressures.
Sunday, February 24, 2013








Eyes Wide Shut on the Iraq War
(3 comments) As the tenth anniversary of the Iraq War approaches, it's worth recalling one moment when the curtain was prematurely lifted on the lies justifying the invasion -- and how quickly government officials and the complicit mainstream press pulled it back down.
Friday, February 22, 2013








Brennan's Loose Talk on Iran Nukes
(1 comments) Fresh, prejudicial evidence shows beyond a reasonable doubt that John Brennan is unfit to become director of the CIA. We Veteran Intelligence Professionals for Sanity faxed to Sen. Dianne Feinstein, chair of the Senate Intelligence Committee, a Memorandum discussing that evidence.
Tuesday, February 12, 2013








To Obama: Close the Deal with Iran
(2 comments) The State of the Union offers President Obama a high-profile opportunity to finally close the deal with Iran over its nuclear program by accepting the need for U.S. concessions on sanctions, but there are doubts he will seize this Nixon-to-China moment.
Saturday, February 9, 2013








John Brennan's Tenet-Like Testimony
erhaps what should disqualify Brennan as much as anything is his intimate connection to the lies and abuses perpetrated by the thoroughly discredited George Tenet. As one of Tenet's former proteges, Brennan could not even bring himself to admit on Thursday that waterboarding was torture. His disingenuousness is another reason to reject his nomination to be CIA director.
Thursday, February 7, 2013








Drone Memo Puts Brennan on Spot
(4 comments) President Obama is finally giving the congressional Intelligence Committees a look at a Justice Department legal opinion justifying the killing of Americans in senior al-Qaeda positions plotting attacks on the U.S. The disclosure comes as the Senate considers John Brennan to be CIA director.
Monday, February 4, 2013








Colin Powell: Conned or Con-Man?
(15 comments) A decade ago, President George W. Bush was hurtling toward an aggressive war against a country not threatening the United States. Only a few people had a chance to stop the rush to war with Iraq, but one -- Colin Powell -- instead joined the stampede.
Thursday, January 31, 2013








When Truth Tried to Stop War
(7 comments) The year 2013 is the one-decade anniversary of the U.S. political/media system's failure to stop a criminal President from launching a war of aggression on Iraq. It was a shameful time when only a few brave individuals, like the U.K.'s Katharine Gun, did the right thing.
Saturday, January 19, 2013








The Moral Torment of Leon Panetta
(4 comments) Leon Panetta returned to government in 2009 amid hopes he could cleanse the CIA where torture and politicized intelligence had brought the U.S. to new lows in world respect. Yet, after four years at CIA and Defense, it is Panetta who departs morally compromised.
Tuesday, January 15, 2013








Post-Iraq-War US Intel Chief Praised
(1 comments) The November 2007 NIE landed like a dead fish on the White House doorstep, causing the neocons and other war hawks to challenge the unanimous judgment of all 16 intelligence agencies as naive. The drafters were pilloried with charges that they were soft on Iran and just trying to stop a war! But the deed was done; and we were spared another unnecessary bloodletting.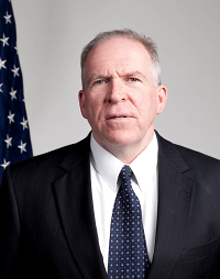 Wednesday, January 9, 2013








The Grilling that Brennan Deserves
(7 comments) When President Obama's national security nominees reach the Senate, the toughest challenge is expected against Chuck Hagel for Defense, but CIA Director-designee John Brennan has more to explain about his work over the past decade on the terror war's "dark side." It might be nice if the American people could see the secret legal justifications underpinning Brennan's last four years as keeper of the "kill lists."
Monday, January 7, 2013








Excusing Torture, Again
(1 comments) The neocon Washington Post let ex-CIA official Jose Rodriguez, who oversaw waterboarding and other torture and then destroyed the videotaped evidence, make his case that there was no torture, just effective interrogation that helped get Osama bin Laden. Aren't you glad that newspapers like the Washington Post still give folks like Rodriguez prominent space to tell their lies?
Wednesday, January 2, 2013








What Hagel Could Give Obama
(2 comments) With the "fiscal cliff" partly solved and partly delayed, President Obama may now turn his attention to filling his national security team for the second term, including whether to face down neocon opposition to Nebraska Republican Chuck Hagel for Defense Secretary. Hagel would be the first Secretary of Defense in 30 years with lessons learned from direct combat experience.
Friday, December 28, 2012








The Larger Question of Chuck Hagel
(4 comments) The up-in-the-air nomination of Chuck Hagel to be Defense Secretary has become a test of whether the Israel Lobby can still shoot down an American public servant who is deemed insufficiently passionate regarding Israel, a test that now confronts President Obama.
Thursday, December 13, 2012








Growing Doubts About Susan Rice
(3 comments) Republicans have blasted U.S. Ambassador to the UN Susan Rice for her TV comments about the fatal attack in Benghazi, Libya, but her real unfitness to be Secretary of State rests in her excessive careerism and insufficient compassion.
Monday, December 3, 2012








Why to Say No to Susan Rice
(11 comments) Like other myopic policymakers and spokespersons, Rice ignores the misery in Gaza and the West Bank because to do otherwise would cast her outside Official Washington's perceived wisdom, which holds that no smart politician or pundit confronts Israel too directly or too frequently.
Wednesday, November 28, 2012








The Humiliation of Bradley Manning
(5 comments) Many in Official Washington find nothing wrong with humiliating Manning with forced nudity and breaking down his psychiatric health through prolonged isolation. After all, they say, his release of classified information might have put the lives of some U.S. allies at risk (although there is no known evidence to support that concern).
Saturday, November 10, 2012








Good Riddance Petraeus
(27 comments) Much of Official Washington is in mourning after David Petraeus admitted to an extramarital affair and resigned as head of the CIA. Top pundits were as smitten by the former four-star general as his mistress was, and are out there beating the integrity drums for Petraeus, non-stop.
Monday, October 15, 2012








The Real Blame for Deaths in Libya
(5 comments) Rep. Darrell Issa and the Republicans are making political hay from last month's killings in Libya of Ambassador Christopher Stevens and three other Americans. But the real blame traces back to Official Washington's endless interventions in the Middle East.
Monday, October 1, 2012








Silence of the Drones
(3 comments) Even as the United States has withdrawn from Iraq and has begun to wind down the Afghan War, the lethal reach of the U.S. military has been extended into other countries through Predator drones. What is less known is the full human and political costs.
Friday, September 28, 2012








Netanyahu Backs Off on Iran
(7 comments) While Israeli Prime Minister Netanyahu was belligerent in tone at the UN, he signaled a retreat on substance, postponing his threatened attack on Iran's nuclear sites. That suggests he is reading the U.S. polls and thinks he may have to deal with President Obama in a second term. Clearly, Netanyahu's bullying of recent weeks has backfired. It apparently has now run its course.
Monday, September 17, 2012








Why the Mideast Exploded, Really
(3 comments) The new conventional wisdom, in the wake of angry protests roiling the Middle East, is that Muslims are either way too sensitive or irrational. How else to explain the fury over an offensive anti-Islam video? But the video was just the spark that ignited a long-smoldering fire.
Friday, September 7, 2012








Obama Ruling Shields Torturers
(15 comments) Attorney General Eric Holder's decision not to prosecute CIA torturers in two high-profile homicides bows to the political difficulty of going after field agents while sparing superiors, including ex-President George W. Bush. But the all-clear on torture sends a dangerous message, says ex-CIA analyst Ray McGovern.
Monday, August 20, 2012








Pussy Riot's Appeal for Justice
(1 comments) A Russian judge has sentenced three female "punk" rockers from the group "Pussy Riot" to two years in prison for performing a protest song at a Moscow cathedral, what the judge called anti-religious "hooliganism." But Ray McGovern sees the protest as in the spirit of Mary, mother of Jesus.
Sunday, August 12, 2012








Israel's "Bomb Iran" Timetable
(7 comments) As the clock ticks down to the U.S. elections in November, another clock is ticking in Tel Aviv and Jerusalem, whether Israeli forces should exploit the American political timetable to pressure President Obama to support an attack on Iran's nuclear sites.
Tuesday, July 31, 2012








Is Israel fixing The intelligence to justify An attack On Iran?
(3 comments) So far the "evidence" against Iran consists primarily of trust-me assertions by Mr. Netanyahu. The likelihood of hostilities with Iran before the presidential election in November is increasing. Beware of "fixed" intelligence.
Monday, July 23, 2012








Will Downing St. Memo Recur on Iran?
(3 comments) A decade after the infamous "Downing Street Memo" and its "fixed" intelligence for invading Iraq, the pressure is on again to make the case -- whatever the facts -- for a new war with Iran. Will the UK's MI6 and the CIA bend again or hold firm, ask ex-intelligence analysts Annie Machon and Ray McGovern.
Tuesday, July 17, 2012








Harassing the Whistleblowers
(4 comments) Food and Drug Administration officials reacted to suspected whistleblowing by some of its scientists, about excessive radiation from medical imaging devices, by spying on several. But the larger issue is the need to alert the public to unnecessary risks.
Tuesday, July 10, 2012








The Mystery of Arafat's Death
In 2004, when Palestinian leader Yasser Arafat suddenly fell ill and died, suspicions swirled that he might have been poisoned, but no autopsy was performed. Now, nearly eight years later, his death is getting new scrutiny, although there are doubts a complete answer will ever be found.
Thursday, June 28, 2012








How Iran Might See the Threats
Hard-headed realism and outside-the-box thinking might be needed to avert another catastrophe in the Middle East, this time an Israeli attack on Iran and the unpredictable consequences. In that light, ex-CIA analyst Ray McGovern imagines a bleak report that an Iranian intelligence officer might report back to Tehran.
Monday, June 25, 2012








Asylum for Julian Assange -- Former Awardee for Integrity
(4 comments) Decisions to speak out inside or outside one's chain of command -- let alone to be seen as a whistle-blower or leaker of information -- is fraught with ethical and legal questions and can never be undertaken lightly. But there are times when it must be considered. Official channels for whistle-blower protections have long proved illusory.
Wednesday, June 20, 2012








Julian Assange's Artful Dodge
(7 comments) Faced with extradition from London to Sweden to face sex-abuse allegations, WikiLeaks founder Julian Assange fled to the Ecuadorian embassy and asked for asylum, what ex-CIA analyst Ray McGovern considers an artful dodge to avoid possible U.S. persecution.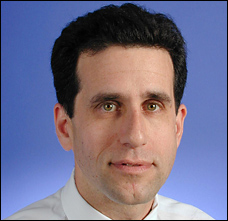 Tuesday, June 5, 2012








Sorting Out the Facts about Iran
(3 comments) Neocons, including the Washington Post's editors, keep playing games with the facts regarding Iran's nuclear program. The plan apparently is to guide the United States into a military confrontation whether President Obama and the American people want one or not.
Wednesday, May 30, 2012








The Moral Challenge of "Kill Lists"
(6 comments) Although Obama vowed to "align the fight against Al Qaeda with American values," he has now ordered the obedient Brennan to prepare a top secret "nominations" list of people whom the President may decide to order killed, without charge or trial, including American citizens.
Thursday, May 17, 2012








Applying the Six-Day War to Iran
(2 comments) America's neocons continue to beat the drums for war with Iran, brushing aside warnings even from Israeli intelligence veterans. Another part of the propaganda is to merge a future war against Iran with the heroic memories of the Six-Day War nearly 45 years ago.
Saturday, May 12, 2012








Honoring a "Terror War" Architect
(3 comments) In this season of graduations -- and the rush to bestow honorary degrees on the "great and powerful" -- one ironic moment will play out at Fordham University, where Jesuits are giving top billing among its honorees to White House counterterrorism chief John Brennan.
Wednesday, May 2, 2012








Not Explaining the Why of Terrorism
(8 comments) President Obama signed a U.S.-Afghan strategic agreement on May 1, committing U.S. combat forces to withdraw by the end of 2014 while leaving behind U.S. counter-terrorism teams for another decade. But Obama and his aides still duck a full debate over the causes of terrorism.
Monday, April 16, 2012








Iran's Phantom Menace
(2 comments) The panel discussion took place against the backdrop of all-too-familiar warnings to Iran that it has one "last chance" to stop doing what the CIA and pretty much all serious intelligence agencies say it is not doing -- namely, working on a nuclear weapon.
Friday, April 6, 2012








Render to Caesar, Extraordinarily
(4 comments) On Good Friday, Christians observe the brutal torture and crucifixion of Jesus at the hands of Roman occupiers, but many modern Christians don't mind when it's "their" side doing the extraordinary renditions of alleged subversives to be tortured and sometimes killed.
Saturday, March 17, 2012








Speak, Memory!
(2 comments) When Obama got briefed on the history of Afghanistan and the oft-proven ability of Afghan "militants" to drive out foreign invaders -- from Alexander the Great, to the Persians, the Mongolians, Indians, British, Russians -- surely he would understand why they call mountainous Afghanistan the "graveyard of empires." But no -- that doesn't seem to be the case...
Monday, February 27, 2012








CNN Silences War-Skeptical Soldier
(3 comments) The FCM's latest drumming for war is likely to reach a crescendo during the first days of March, with Netanyahu crashing the cymbals loudly and the propaganda orchestra swelling in a martial symphony designed to stir the American people into another standing ovation for another preemptive war.
Saturday, February 18, 2012








Brutality and Hillary Clinton -- A Year Later
(12 comments) Hillary's nonchalance and neocon advisers, plus the President's public assurance that the U.S. will work "in lockstep" with Israel, are the kinds of things that make it increasingly likely that there will be open hostilities with Iran before the U.S. elections in November.
Tuesday, February 7, 2012








Obama's Super-Bowl Fumble on Iran
In a televised interview before the Super Bowl, President Obama had the chance to send a clear signal to Israel not to launch a preemptive war against Iran but instead offered ambiguous remarks that Israeli hard-liners might read as a partial green light.
Wednesday, February 1, 2012








Divining the Truth about Iran
(2 comments) Like before the invasion of Iraq, the U.S. news media is flooding Americans with alarmist accounts about Iran's alleged pursuit of nuclear weapons. Even when U.S. officials suggest nuance and caution, the media ignores the signals
Tuesday, January 24, 2012








US/Israel: Iran NOT Building Nukes
(8 comments) Recent comments by U.S and Israeli military leaders indicate that the intelligence services of the two countries agree that Iran has not decided to build a nuclear bomb, a crack in the Western narrative that the U.S. press corps won't accept.
Thursday, January 19, 2012








Obama Stands Up to Israel, Tamps Down Iran War Threats
(24 comments) For months, Israeli hardliners and their neocon allies in the United States have been beating the war drums over Iran. But apparent resistance to war from President Obama has brought a softening of rhetoric in Israel
Wednesday, January 4, 2012








A Betrayal of the Founders
(5 comments) Though voicing "serious reservations" about encroachments on civil liberties in a military authorization bill, President Obama signed the law anyway to avoid a nasty veto fight with Congress. But courage, not timidity, is what's needed at such moments.
Friday, December 30, 2011








Urging Obama to Stop Rush to Iran War
(9 comments) A torrent of war propaganda against Iran is flooding the American political scene as U.S. neocons and Israeli hardliners see an opening for another war in the Middle East, a momentum that ex-CIA analysts Ray McGovern and Elizabeth Murray urge President Obama to stop.
Wednesday, December 21, 2011








Pvt. Manning and Imperative of Truth
(3 comments) The prosecution of Pvt. Bradley Manning for inconvenient truth-telling is more proof of how hypocritical Official Washington is, especially when Manning's case is compared to how Bush administration officials walked despite clear evidence that they sanctioned torture and other war crimes.
Saturday, December 3, 2011








Are Americans in Line for Gitmo?
(11 comments) Though the 9/11 attacks occurred more than a decade ago, Congress continues to exploit them to pass evermore draconian laws on "terrorism," with the Senate now empowering the military to arrest people on U.S. soil and hold them without trial, a serious threat to American liberties.
Friday, November 25, 2011








Ask the Candidates Real Questions -- Like These
(15 comments) During recent presidential debates, moderators have asked mostly predictable questions and--except for some notable gaffes---have elicited mostly talking-point answers. It's time for citizens to put politicians on the spot with some more pointed questions.

Wednesday, November 16, 2011








Whistleblowers Honored on Nov. 21
(2 comments) In recent decades, information -- the lifeblood of democracy -- has often been cut off from the American body politic on "national security" grounds or because insiders feel it wouldn't be "good for the country." To counter that benighted view, a group of ex-U.S. intelligence officials honors brave whistleblowers, this year Thomas Drake and Jesselyn Radack.
Sunday, October 23, 2011








Switching Focus From Iraq To Iran
(5 comments) President Barack Obama's withdrawal of U.S. troops from Iraq is a blow to the neocons who had long dreamed of permanent military bases. But the neocons are now trying to spin the Iraq disaster into another excuse to confront Iran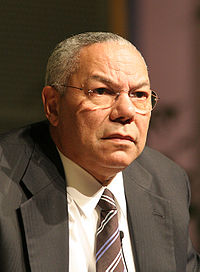 Saturday, October 22, 2011








Falling For New Neocon Propaganda
(5 comments) One not-so-funny fact about Washington is that nearly all the news media stars who fell for neoconservative falsehoods about Iraq are still around to fall for new ones on Iran, even some like Richard Cohen who briefly regretted his earlier gullibility.
Thursday, October 13, 2011








Petraeus' CIA Fuels Iran Murder Plot
(6 comments) The public record shows that former Gen. Petraeus has long been eager to please the neoconservatives in Washington and their friends in Israel by creating "intelligence" to portray Iran and other target countries in the worst light. There has been close to zero real evidence coming from the main source of information -- the Justice Department, which has long since forfeited much claim to credibility.
Tuesday, October 11, 2011








Freedom Plaza Protesters Settle In
(1 comments) On Day Four of our "occupation" in DC, hundreds of military personnel, veterans and families against war marched at noon Sunday from Freedom Plaza to the White House to ask President Barack Obama, "Where's Our Beer Summit?" The Secret Service would not forward our petition, but rather gave us a telephone number to call.
Friday, October 7, 2011








The Moral Imperative of "Activism"
(2 comments) How I look forward to descending on our own "Tahrir Square" at Freedom Plaza in Washington starting on Oct. 6. In the final analysis we will be confronting the "upper crust," which my Irish grandmother described as "a bunch of crumbs held together by a lot of dough."
Monday, October 3, 2011








Israel's Window to Bomb Iran
(1 comments) Israeli leaders continue to pound the drum about taking out Iran's nuclear program -- and some hardliners may want to strike soon, fearing the window of opportunity will close if President Barack Obama wins reelection and is less susceptible to political pressures.
Saturday, September 10, 2011








Bird-Dogging Torturers in NYC
(3 comments) As the 10th anniversary of 9/11 nears, many ex-Bush administration officials who approved torture in the "war on terror" and botched the wars in Afghanistan and Iraq are back in the spotlight taking bows from appreciative audiences in tightly controlled settings.
Monday, August 29, 2011








The Rise of Another CIA Yes Man
(4 comments) The gross manipulation of CIA analysis under George W. Bush pushed a new generation of "yes men" into the agency's top ranks. Now one of those aspiring bureaucrats will be Gen. David Petraeus's right-hand man
Saturday, August 20, 2011








Lemmingly, We Roll Along
(18 comments) When soldiers die, the politicians who sent them to their deaths typically use euphemisms and circumlocutions -- like "lost," "fallen," or "ultimate sacrifice." On one level, the avoidance of blunt language can be seen as a sign of respect, but on another, it is just one more evasion of responsibility for the snuffing out of young lives.
Wednesday, August 17, 2011








Did Tenet Hide Key Info on 9/11?
(3 comments) Former White House director for counterterrorism Richard Clarke has accused former CIA Director George Tenet of denying him and others access to intelligence that could have thwarted the attack on the Pentagon on 9/11.
Tuesday, August 16, 2011








Did Tenet Hide Key Info on 9/11?
(14 comments) Former White House director for counterterrorism Richard Clarke has accused former CIA Director George Tenet of denying him and others access to intelligence that could have thwarted the attack on the Pentagon on 9/11.
Monday, August 8, 2011








They Died in Vain; Deal With It
(15 comments) Troops returning from the wars in Iraq and Afghanistan know better. It must be particularly hard for them to hear the lies about "progress," and then be ridiculed and marginalized for having PTSD.
Wednesday, August 3, 2011








Obama on the Backs of the Poor
(8 comments) The outcome of the debt-ceiling battle has left many disillusioned Democrats and progressives now certain that it's foolhardy to expect Obama to behave any differently, even though he continues to promise a vigorous debate on the proper role of government in American society but then never delivers.
Saturday, July 23, 2011








Ray McGovern to Gov. Brown on Prisons
(2 comments) In recent weeks, prisoners in California's over-crowded prison system have been on hunger strikes demanding more humane treatment. This crisis has prompted me, a Jesuit-schooled, former CIA analyst, to write an open letter --- an appeal for justice --- to California Gov. Jerry Brown, who also received Jesuit training.
Saturday, July 16, 2011








Neocons Fume Over US Boat to Gaza
(2 comments) At the behest of Tel Aviv and Washington, Greek authorities stopped a small flotilla from sailing to Gaza in a challenge to Israel's four-year blockade of the narrow strip of land and its 1.6 million people. Now, apologists for Israel's right-wing Likud government are heaping scorn on the passengers.
Friday, July 8, 2011








Gaza and a Liturgy for Justice
(2 comments) The more aware I became of the particular courage it takes to weather the inevitable charges of being "self-hating Jews" -- even from one's family and close friends -- the more respect I gained for my Jewish co-travelers, many of whom gave adroit but unflinching leadership to the entire enterprise.
Saturday, July 2, 2011








A July Fourth Shame on the Founders
(13 comments) A group of American humanitarians and activists are still trying to make their way to Gaza in protest of the harsh Israeli embargo on the 1.6 million Palestinians confined there. However, an attempt to set sail from Athens on Friday was stopped by the Greek Coast Guard, apparently at the behest of Washington and Tel Aviv.
Tuesday, June 28, 2011








Gaza and Thoughts of a Starving Ireland
Phil McGovern, the letter carrier. It struck me that, in carrying letters of support to Gaza, I am trying to be faithful not only to a faith tradition with the inescapable mandate that we "Do Justice," but also to the Post Office and letter-carrier tradition that I inherited from my grandfathers.
Sunday, June 26, 2011








Spirits of Justice Going to Gaza
(11 comments) And so, all aboard "The Audacity of Hope." And what grand company I find myself in: Justice friends, old -- like Ann Wright, Medea Benjamin, Ken Mayers, Robert Naiman and Kathy Kelly -- and new -- like Alice Walker, Paki Wieland, Gale Courey Toensing, and dozens of others.
Saturday, June 18, 2011








Gaza: Cradle of Killing -- Americans Too
(14 comments) As we embark on "The Audacity of Hope" and its humanitarian mission to Gaza, we can expect no help from the likes of Petraeus, senior NSC officials or, for that matter, President Barack Obama, who last year maintained a studied silence when Israeli forces killed nine passengers and wounded fifty in stopping a similar international flotilla.
Monday, June 6, 2011








Gen. Keane Keen on Attacking Iran
(3 comments) The possibility of an attack on Iran seems to be on the front burner again, thanks to neoconservatives like Keane. In Washington in the not-too-distant past, we used to call such aficionados of pre-emptive war "the crazies"; many have since become the capital's opinion leaders.
Friday, May 20, 2011








Obama, Tell Netanyahu -- Don't Mess With Flotilla to Gaza
(8 comments) McGovern to Obama: "Before meeting with Netanyahu, have a look at what Isaiah says about "proclaiming liberty to captives and release to prisoners" and how Jesus of Nazareth repeats that, word for word, eight centuries later. Please give that some serious thought, and be prepared to put justice above politics."
Thursday, May 5, 2011








What Has Bin Laden's Killing Wrought?
(4 comments) While there is the possibility that the United States might finally begin to wind down a near-decade-long war in Afghanistan, there is the countervailing prospect of the United States consolidating an official policy of assassination and violence as the way to impose Washington's will on the Muslim world.
Thursday, April 28, 2011








Petraeus: Can He Tell It Straight?
(2 comments) the kind of intelligence analysis that, at times, could challenge the military, why is he giving the CIA job to a general with a huge incentive to gild the lily regarding the "progress" made under his command?
Saturday, April 23, 2011








Surprise, Surprise! Iraq War Was About Oil
(12 comments) One can understand, without condoning it, that many Americans have become comfortable with the notion we are somehow exceptional, and thus entitled to more than our proportionate share of the world's natural resources. The FCM are a very huge help in persuading Americans that it is okay to ignore the suffering and devastation inflicted abroad; we have to protect our "way of life" from those who are just plain "jealous."
Wednesday, April 6, 2011








Military Tribunal May Keep 9/11 Motives Hidden
(13 comments) The Obama administration's decision to use a military tribunal rather than a federal criminal court to try alleged 9/11 mastermind Khalid Sheikh Mohammed and four others means the real motives behind the 9/11 attacks may remain obscure.
Monday, March 28, 2011








Obama Muddling Thru Afghan War, But Not Clearly
(2 comments) wo years after President Obama sank his feet deeper into the Big Muddy of Afghanistan, it's still not clear what the open-ended conflict is all about or who is really in charge. Clearly, adult supervision is lacking. It may be time to put out vacancy notices to solicit some help from grown-ups.
Saturday, March 5, 2011








Pvt Manning: Is Army Aping Mafia?
(2 comments) How better to demonstrate to other soldiers the punishment that one should expect -- being locked away in a tiny cell with minimal human contact for a half century or more -- should s/he be tempted to follow Manning's example. How better to divert attention from the damning substance of the WikiLeaks documents, and to focus attention instead on the supposed sins of releasing classified material.
Wednesday, March 2, 2011








How to Read Gates's Shift on the Wars
(4 comments) Gates has announced he will retire in the coming months. By abandoning his post on the bridge of the sinking pro-war ship now, Gates will let the next secretary of defense take the blame when the U.S. does not "prevail" in Afghanistan. Gates can point to his echoing of MacArthur's warning.
Wednesday, February 23, 2011








The Push of Conscience and Secretary Clinton
(14 comments) At each such turning point, Secretary Clinton predictably sides with the hard-line Israeli position and shows remarkably little sympathy for the Palestinians or any other group that finds itself in Israel's way.
Monday, February 14, 2011








Mourning Iraqi Wives, Children on Valentine's Day
(3 comments) As we celebrate this year's Valentine's Day and other holidays that stress love and peace, let's keep in mind that more painful anniversaries must also be marked; they must be witnessed to; attention must be paid to the plight of "small" people still further diminished by the euphemism "collateral damage."
Tuesday, February 8, 2011








America's Stay-at-Home Ex-President
(4 comments) Bush and his high command could decide whether "humane" treatment would be granted or not. If they saw a "military necessity" for, say, waterboarding somebody 183 times, then they could so order. There is no way to square this circle. Bush's memorandum violated international law, creating the giant loophole through which Rumsfeld and Tenet drove the Mack truck of torture.
Tuesday, January 25, 2011








Torture at 'Justice': Better Not to Ask
(4 comments) All that is required is a mind-trick to convince ourselves that Jesus did not really mean to say what he said, that he did not really mean to do what he did in exposing the evils of empire. Sadly, help is at hand. It is easy to find a pastor preaching a domesticated Jesus -- an ahistorical Jesus far more interested in "piety" than justice.
Monday, January 3, 2011








Obama Should Read WikiLeaks on Afghanistan
(3 comments) "Perhaps President Barack Obama should give himself a waiver on the ban prohibiting U.S. government employees from downloading classified cables released by WikiLeaks, so he can get a better grasp on the futility of his Afghan War strategy," says former CIA analyst, Ray McGovern.
Monday, December 20, 2010








Witness at the White House Fence
(6 comments) if the making of peace today means prison, that's where we need to be. It is time to accept our responsibility to do ALL we can to stop the violence of wars waged in our name. Now it's our turn to ponder those questions.
Tuesday, December 14, 2010








'Giant' Holbrooke Failed on Afghan War
(2 comments) There will be many more dead and wounded in Afghanistan and Pakistan by the time you read this. Sadly, Holbrooke is one of the Establishment "giants" responsible. The esteemed Holbrooke, who died from a ruptured aorta at the age of 69, has already garnered much praise and attention. Do those to be killed and wounded today in "Af-Pak" -- many much closer to the beginning of their lives -- also merit some mention?
Monday, December 13, 2010








What's Behind the War on WikiLeaks
(10 comments) The corporate-and-government-dominated media appears apprehensive over the challenge that WikiLeaks presents. Perhaps deep down they know, as Dickens put it, "There is nothing so strong " as the simple truth."
Friday, December 3, 2010








NYT Still Stalking Bête Noire Iran
Even to this old-timer, it was shocking the way the Times, and the Post, used the WikiLeaks cables for their campaign for "regime change" in Iran.
Monday, November 22, 2010








U.S. Intelligence Thwarted Attack on Iran
(4 comments) A draft NIE update on Iran's nuclear program, completed earlier this year, is dead in its tracks, apparently because anti-Iran hawks inside the Obama administration are afraid it will leak. It is said to repeat pretty much the same conclusions as the NIE from 2007. That, in 2003, Tehran halted its nuclear weapons program."
Monday, November 8, 2010








Bush Boasts About Waterboarding
(16 comments) George W. Bush is now peddling his book. In it, he brags that he gave the CIA authorization to waterboard Khalid Sheikh Mohammed. Waterboarding has always been considered torture, so we now have a former president whose book includes self-incrimination under international and U.S. law. (And, alas, a current President too scared to do anything about it.)
Monday, October 25, 2010








Wikileaks' Julian Assange Honored at London Press Conference
(2 comments) You are not likely to learn this from "mainstream media,' but WikiLeaks and its leader Julian Assange have received the 2010 Sam Adams Associates for Integrity in Intelligence award for their resourcefulness in making available secret U.S. military documents on the Iraq and Afghan wars.
Thursday, September 30, 2010








Obama-Men: Innocents Abroad; Politicos at Home
Before reading through Woodward's book, the excerpts already published had left doubts in my mind that the Obama White House could be host to such an amateurish decision-process-without-real-process. I had seen a lot of White House fecklessness in my 30 years in intelligence analysis, but it was, frankly, hard to believe that it could be so bad this time.
Saturday, September 25, 2010








Petraeus Cons Obama on Afghan War
(24 comments) The contempt felt by Gen. Petraeus,towards Obama comes through clearly in Bob Woodward's new book. Obama... lacks the courage of his convictions. Teaching law or speed-reading a teleprompter does not a president make. 800 years ago, Thomas Aquinas observed that courage is the precondition of all virtue. ie., you can be smart and well intentioned as all get-out; but you cannot be a real leader if you have no guts.