Articles Listed By Date List By Popularity
Saturday, December 26, 2015









Charlotte Laws dishes on Sex Bomb Tom Jones and his new autobiography Charlotte Laws does a brief Q and A about singer Tom Jones, his wife and his new autobiography, "Over the Top and Back." Charlotte is an author and TV host, and she dated Tom from 1979--1982.
Saturday, August 25, 2012









Seat Filling for the Stars: Sitting Pretty or Slave Labor? I went undercover at a televised show called "Teachers Rock," which was to be broadcast from the Nokia Theatre in Los Angeles. I'd applied to be a seat filler with hopes of learning how this highly unusual profession works. Could this be the key to unemployment? Could filling seats fill bank accounts? It turned out the answer was no because the salary is zero.
Friday, April 6, 2012









Miss Hooker Beauty Pageant: Naked Facts about Women and Equality Politics is where the power is, so if women desire that power, why does testosterone consume the room when it is time to affect change?
Wednesday, March 28, 2012









History, Happiness and Colin Quinn Colin Quinn was performing his one-man show "Long Story Short" (directed by Jerry Seinfeld) to a sold-out crowd. In addition to nonstop laughs on historical topics, the show offered profound insights. I was particularly intrigued by Colin's observation that (the pursuit of) "happiness" is part of Declaration of Independence, yet "no other country has made it their policy to cheer people up." How ironic, I thought.
Tuesday, March 27, 2012









Real Thoughts on Fake Lives I wondered about those who intentionally live someone else's life and headed to the 2012 Celebrity Impersonator Convention and Awards in Las Vegas. I wanted to know how "Sean Connery" and "Johnny Cash" felt about being Sean Connery and Johnny Cash. Could they retain a sense of self?
Saturday, May 21, 2011









Natalie Portman's $600 Carton of Eggs: The Black Swan and The Chicken Animal Advocate Charlotte Laws offers cruelty-free eggs to actress Natalie Portman during the actress' pregnancy. They sell for a whopping $50 each. Proceeds go to help chickens in need.
Saturday, June 26, 2010 (2 comments)









Am I A Reality Show Reject? I auditioned for Oprah Winfrey's new reality program, Your Own Show. Ten contestants will compete to host their own television show on Oprah's new network, OWN.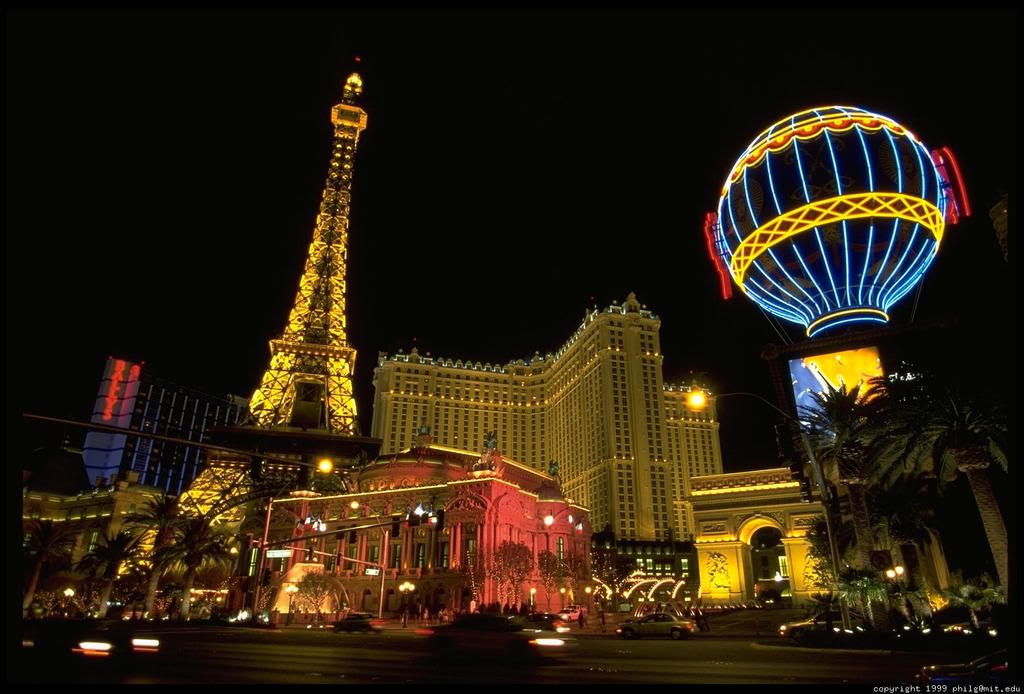 Thursday, February 18, 2010









Clowns, Casinos and Men Full of Cash Las Vegas has changed a great deal over the years, and today it suffers economically.
Friday, December 4, 2009









It's My Party and I'll Crash If I Want To White House gate-crashers Michaele and Tareq Salahi weren't the first to maneuver past Secret Service. I have done the same thing. Twice.
Friday, October 2, 2009 (2 comments)









Religion vs. the Sprinkler Police When it comes to my yard, a middle ground is unachievable if it means a dead ground. My religion and moral value system require healthy greenery; which in turn, benefit the animals and insects who depend on my yard for sustenance.
Wednesday, July 29, 2009









Clueless at City Hall: Foreclosures and Tenants Ordinances that protect tenants from eviction upon foreclosure can have unforeseen consequences.
Wednesday, July 29, 2009 (1 comments)









Michael Jackson: In Defense of Doctors Michael Jackson's doctors have been described as greedy, selfish enablers with "blood on their hands,"- but isn't it just as likely they are caring individuals who are willing to risk personal liability to help the suffering?
Tuesday, July 7, 2009 (1 comments)









Hold the MSG: It's Not Risk-Free MSG is a secret saboteur of health. The food industry tricks consumers into buying products with free glutamic acid (or MSG) by listing it under any one of 43 innocent-sounding names, such as natural flavoring, seasonings, yeast extract, spices, pectin or citric acid.
Thursday, May 21, 2009









Adam Lambert: Don't Worry, Elvis Would Have Lost American Idol, Too This season's American Idol competition was nothing more than a culture war between the left and the right.
Tuesday, May 19, 2009 (1 comments)









Adam Lambert and the Partisan Divide Commentators call American Idol contestant Adam Lambert a polarizing figure: you love him or you hate him. Could this stem largely from the partisan divide in America?
Tuesday, April 21, 2009 (2 comments)









Banks Get a Bailing Grade This article discusses an alternative to the ill-advised financial bailout and how banking incompetence in housing short sales departments is wasting billions in taxpayer funds.
Monday, November 3, 2008 (6 comments)









Sarah Palin Effigy: Now Hanging around a Republican's House A Sarah Palin effigy-a mannequin with a rope around its neck-- was removed from a home in West Hollywood, California on October 30, 2008. Now, it hangs in my front yard in order to make the bold political statement that McCain has lost Republican and independent votes by choosing a cruel animal-killer as his running mate.
Saturday, August 30, 2008









Warning to Democrats: Don't House Around Democrats have put McCain under "house" arrest, arguing that because he cannot whip out facts about the number of homes he and his wife own, he is an out-of-touch fat cat, disconnected from common folk.
Monday, November 26, 2007 (1 comments)









Caught in a Community College Stereotype Although community colleges benefit society with their low cost learning and convenient locations, my experiences with them punctuate a less-than-flattering stereotype.
Friday, November 9, 2007 (1 comments)









Stephen Colbert Smokes Out Political Ickiness Comedian Stephen Colbert's campaign for the White House has taught America a very important lesson. We should all learn from the experience.
Friday, August 17, 2007 (1 comments)









The LA Gay Debate: Not that there's anything wrong with that I attended the most recent Democratic Democratic debate on lesbian, gay bisexual and transgender (LGBT) issues. This event was about moving towards a necessary equality.
Thursday, August 16, 2007 (4 comments)









Confessions of an Adopted Child As an adopted child, I felt ideologically out of place. I wondered if a person could have a genetic predisposition towards particular morals values? And could DNA be a factor in a person's attraction to sports?
Saturday, August 11, 2007 (1 comments)









Desperately Seeking DNA This article examines a possible genetic predisposition towards criminal behavior.
Tuesday, June 19, 2007 (1 comments)









Guess Who's Coming to Dinner? The Controversial Peter Singer How to eat, drink and make moral calculations with renowned philosopher Peter Singer, known as the Father of the Animal Rights movement.
Monday, January 29, 2007 (1 comments)









Are you the terrorist next door? Congress recently passed legislation called the Animal Enterprise Terrorism Act (AETA), which can be used to prosecute civil disobedience and speech as "domestic terrorism" when an animal-related business loses profits and property. The Act also protects corporations that pollute and destroy the environment.
Friday, January 5, 2007









Not Food For Thought This article offers a unique opinion about dieting. It argues that the "experts" who ask dieters to calorie count, join programs and think constantly about what they eat are not always offering the best advice.
Sunday, November 5, 2006









Los Angeles Measure H is Not the Magic Bullet Magic is not necessary to increase the number of homeowners in Los Angeles. There is a knowledge deficit, not a housing deficit. Education rather than subsidization is the key. A huge number of middle-income families can afford to buy, but simply need information as to how.
Wednesday, May 17, 2006









My Adventure Presenting Animal Rights Philosophy to the FBI The FBI asked me to fly to the Washington D.C. area to lecture law enforcement executives about animal philosophy.
Tuesday, April 4, 2006









"Youth" is Trump Card at Apprentice Cattle Call