Articles Listed By Date List By Popularity
Page 1 of 5 Next Back First Last View All
Monday, September 1, 2014










The Last Gasp of Climate Change Liberals
(23 comments) The climate change march in New York on Sept. 21, expected to draw as many as 200,000 people, is one of the last gasps of conventional liberalism's response to the climate crisis. It will take place two days before the actual gathering of world leaders in New York called by U.N. Secretary-General Ban Ki-moon to discuss the November 2015 U.N. Climate Conference in Paris.
Monday, August 25, 2014










How the Brutalized Become Brutal
(27 comments) Every criminal has a story. No one, except for perhaps a few psychopaths, wakes up wanting to cut off another person's head. Murder and other violent crimes almost always grow out of years of abuse of some kind suffered by the perpetrator. Even the most "civilized" among us are not immune to dehumanization.
Monday, August 18, 2014










Chris Hedges: Rebellion in Ferguson: A Rising Heat in the Suburbs
(31 comments) Amid ongoing strife in Ferguson, Mo., civil rights veteran Lawrence Hamm foresees social unrest shifting out of the inner cities that erupted in the 1960s.
Monday, August 11, 2014










Let My People Go
(8 comments) All tyrants fall under the weight of their own depravity. Justice does come. The captives are set free. There will be a day when the instruments of war will no longer leave our shores to be delivered into the hands of killers. Not one bullet. And those who have broken God's covenant will feel the blast of justice, the fury of the righteous who will rise up on behalf of the oppressed.
Monday, August 4, 2014










Why Israel Lies
(43 comments) The Big Lie makes it clear to the Palestinians that Israel will continue to wage a campaign of state terror and will never admit its atrocities or its intentions. The vast disparity between what Israel says and what Israel does tells the Palestinians that there is no hope. Israel will do and say whatever it wants. International law, like the truth, will always be irrelevant.
Thursday, July 24, 2014










The Palestinians' Right to Self-Defense
(30 comments) It does not matter how many Palestinians are killed or wounded, how many Palestinian homes are demolished, how dire the poverty becomes in Gaza or the West Bank, how many years Gaza is under a blockade or how many settlements go up on Palestinian territory. Israel, with our protection, can act with impunity. We are responsible for the slaughter.
Monday, July 21, 2014










The Actor and the Minister
(9 comments) Being a minister is like being an actor. The work is ephemeral. It is about personal transformation, empathy and self-reflection. It does not define its worth by profit. It posits that our role in life is to make the world a better place, to protect the weak, to take care of the sick and to love our neighbor as ourself.
Monday, July 14, 2014










Israel Is Captive to Its "Destructive Process"
(4 comments) When it becomes clear that the Palestinians once again have not become dormant and passive, Israel will take another step, more radical than the last. The "process of destruction" will be stopped only from outside Israel. Israel, captive to the process, is incapable of imposing self-restraint. A mass movement demanding boycotts, divestment and sanctions is the only hope now for the Palestinian people.
Monday, July 7, 2014










Kneeling in Fenway Park to the Gods of War
(7 comments) War is not a sport. It is about killing. It is dirty, messy and deeply demoralizing. It brings with it trauma, lifelong wounds, loss and feelings of shame and guilt. It leaves bleeding or dead bodies on its fields. The pay is lousy. The working conditions are horrific. And those who come back from war are usually discarded.
Monday, June 30, 2014










Pity the Children
(3 comments) People maimed physically or psychologically by the violence, especially the Iraqi and Afghan children, will never escape. Time and memory will play their usual tricks. Those who endured war will begin to wonder, years from now, what was real and what was not. And those who did not taste of war's noxious poison will stop wondering at all.
Monday, June 23, 2014










The Ghoulish Face of Empire
(27 comments) We are not, as we thought when we entered Iraq, the omnipotent superpower able in a swift and brutal stroke to bend a people to our will. We are something else. Fools and murderers. Blinded by hubris. Faded relics of the Cold War. And now, in the final act of the play, we are crawling away. Our empire is dying.
Monday, June 16, 2014










American Socrates
(24 comments) The force of Noam Chomsky's intellect, which is combined with a ferocious independence, terrifies the corporate state -- which is why the commercial media and much of the academic establishment treat him as a pariah. He is the Socrates of our time.
Monday, June 9, 2014










The Rules of Revolt
(15 comments) Nonviolence does not protect demonstrators from violence. It also does not always succeed. Nonviolence requires -- despite what those who advocate violence contend -- deep reserves of physical and moral courage. State violence is defeated through the refusal to be afraid, even after violence is used by the state to stamp out protests.
Monday, June 2, 2014










We All Must Become Zapatistas
(19 comments) The Zapatistas form the most important resistance movement of the last two decades. They are a visible counterweight to the despoiling and rape of the planet and the subjugation of the poor by global capitalism. And they have repeatedly reinvented themselves -- as Marcos has now done -- to survive.
Monday, May 26, 2014










Thomas Paine, Our Contemporary
(9 comments) The power of Paine, as in the case of Orwell or Baldwin, was that he refused to be anyone's propagandist. He may have embraced the American Revolution, as he embraced the French Revolution, but he was a fierce abolitionist and a foe of the use of terror as a political tool, a stance for which he was eventually imprisoned in revolutionary France.
Monday, May 19, 2014










They Can't Outlaw the Revolution
(52 comments) McMillan's case is as much about our right to nonviolent protest as it is about McMillan. It is about our right to carry out such protest without being subjected to police violence intended to crush peaceful and lawful dissent. It is about our right to engage in political organization without our groups being monitored and infiltrated by the security and surveillance state.
Monday, May 12, 2014










The Power of Imagination
(11 comments) Those who worship themselves, the essence of the modern, commit spiritual suicide. In love with himself after seeing his reflection in a pond, Narcissus is doomed, as many in the modern world are, by vanity, celebrity and the need for admirers and sycophants. Narcissists master the arts of manipulation, seduction, power and control. They eschew empathy, honesty, trust and transparency. It is a form of mental illness.
Monday, May 5, 2014










The Post-Constitutional Era
(27 comments) The government, by ignoring the rights and needs of ordinary citizens, is jeopardizing its legitimacy. This is dangerous. When a citizenry no longer feels that it can find justice within the organs of power, when it feels that the organs of power are the enemies of freedom and economic advancement, it makes war on those organs. The Supreme Court ruling on our challenge is one more signpost on the road to dystopia.
Monday, April 28, 2014










The Crime of Peaceful Protest
(32 comments) The corporate state, utterly incapable of addressing the grievances and injustices endured by the underclass, is extremely nervous about the mass movements that have swept the country in recent years. And if protests erupt again -- as I think they will -- the state hopes it will have neutralized much of the potential leadership. Being an activist in peaceful mass protest is the only real "crime" McMillan has committed.
Monday, April 21, 2014










The Rhetoric of Violence
(17 comments) In America, violence and the threat of lethal force are the ways we communicate. Violence -- the preferred form of control by the state -- is an expression of our hatred, self-loathing and lust for vengeance. And this bloodletting will increasingly mark a nation in terminal decline.
Monday, April 14, 2014










The Myth of Human Progress and the Collapse of Complex Societies
(18 comments) To emotionally accept impending disaster, to attain the gut-level understanding that the power elite will not respond rationally to the devastation of the ecosystem, is as difficult to accept as our own mortality. The most daunting existential struggle of our time is to ingest this awful truth -- intellectually and emotionally -- and rise up to resist the forces that are destroying us.
Monday, April 7, 2014










The Crucible of Iraq
(1 comments) Militarism and violence are diseases. It does not matter under what guise they appear. Renegade jihadists, Shiite death squads, Sunni militias, Saddam's Baathists and secret police, Kurdish Peshmerga rebels, al-Qaida cells, gangs of kidnappers and the U.S. Army 101st Airborne are all infected with the same virus.
Monday, March 31, 2014










Fighting the Militarized State
(14 comments) Once arbitrary and indefinite detention by the military is lawful, the government will use it. If we do not win this case, all those deemed to be hostile or critical of the state, including some Muslims, journalists, dissidents and activists, will find themselves under threat. This law, if it is not struck down, will essentially replace our civilian judiciary with a military one.
Monday, March 24, 2014










Recalled to Life
(11 comments) Christine Pagano's drug addictions took her from a middle-class home to prostitution and homelessness on the streets of Camden, N.J., one of our poorest cities. Her journey into hell showed her the other America.
Monday, March 17, 2014










Israel's War on American Universities
(23 comments) Israel has for decades been able to frame the discussion about the Palestinians. But its control of the narrative is coming to an end. As Israel loses ground it will viciously and irrationally attack all truth tellers, even if they are American students, and especially if they are Jews.
Monday, March 10, 2014










Welcome to Satan's Ball
(35 comments) Our elites have established the most efficient system of mass surveillance in history. They have abolished most of our civil liberties. They have trashed our economy for their own personal gain. They have looted state treasuries and thrown working men and women aside. Satan is again holding a great ball. You are not invited. I am not invited. Only the gangsters will be there. Putin will be an honored guest. So will Obama.
Monday, March 3, 2014










Suffering? Well, You Deserve It
(8 comments) Equilibrium is only a truism for the well-off. There is money in the bank. The car is in the drive. The shops are full. The semesters follow each other. There is an overseas conference. The world seems to be OK. But if you look the other way, look at these other people, there is a world of hardship, misery and suffering.
Monday, February 24, 2014










Edward Snowden's Moral Courage
(15 comments) There is no free press without the ability of the reporters to protect the confidentiality of those who have the moral courage to make public the abuse of power. Those few individuals inside government who dared to speak out about the system of mass surveillance have been charged as spies or hounded into exile. Any state that has the ability to inflict full-spectrum dominance on its citizens is not a free state.
Monday, February 17, 2014










Our Sinister Dual State
(8 comments) In the dual state the government can convict citizens on secret evidence in secret courts. It can strip citizens of due process and detain, torture or assassinate them, serving as judge, jury and executioner. It rules according to its own arbitrary whims and prerogatives. Totalitarian states always invert the moral order. It is the wicked who rule. It is the just who are damned.
Monday, February 10, 2014










Crisis Zones, Collapse and the Antidote to Defeatism
Chris Hedges spoke with RT's Abby Martin on "Breaking the Set" about the forces driving the acceleration of global decline. In Abby Martin's interview with Pulitzer Prize-winning journalist, Chris Hedges, they discuss the unsustainable nature of the economic system, the military mind in solving world problems, and the antidote to defeatism.
Monday, February 10, 2014










Legalizing Oppression
(6 comments) Stewart, who spent a decade in the Harlem school system as a librarian before going to law school, said working with those considered by society to be "throwaway kids" meant that she knew the injustices of the system. The system, she said, has "failed them [poor children] from beginning to end." Basic legal protections, stripped first from the poor and then from Muslims, have been stripped from us all.
Monday, February 3, 2014










The Menace of the Military Mind
(54 comments) The military exerts nearly total control over the lives of its members. Many of the marks of civilian life are stripped away. Personal modes of dress, hairstyle, speech and behavior are heavily regulated. Individuality is physically and then psychologically crushed. Aggressiveness is rewarded. Compassion is demeaned. Violence is the favorite form of communication.
Monday, January 27, 2014










The Myth of Human Progress and the Collapse of Complex Societies
(8 comments) To emotionally accept impending disaster, to attain the gut-level understanding that the power elite will not respond rationally to the devastation of the ecosystem, is as difficult to accept as our own mortality. The most daunting existential struggle of our time is to ingest this awful truth--intellectually and emotionally--and rise up to resist the forces that are destroying us.
Monday, January 20, 2014










What Obama Really Meant Was ...
(16 comments) I have, along with our Congress and our highest courts, eradicated the Fourth Amendment, which once protected citizens from government intrusion into their persons, homes, papers and effects. The only reason I am talking to you today is because Edward Snowden has, through his leaked documents, illustrated that everything I have promised to do or told you about domestic and international surveillance is a lie.
Monday, January 13, 2014










Chris Hedges: The Trouble With Chris Christie
(18 comments) The most retrograde billionaires and corporate capitalists have pinned their hopes, as well as their money, on the New Jersey governor for the next presidential race. They love him because he is as vicious as he looks.
Monday, January 6, 2014










The Last Gasp of American Democracy
(14 comments) Any state that has the capacity to monitor all its citizenry, any state that has the ability to snuff out factual public debate through control of information, any state that has the tools to instantly shut down all dissent is totalitarian. Our corporate state may not use this power today. But it will use it if it feels threatened by a population made restive by its corruption, ineptitude and mounting repression.
Monday, December 30, 2013










Overthrow the Speculators
(13 comments) Speculators at megabanks or investment firms such as Goldman Sachs are not, in a strict sense, capitalists. They do not make money from the means of production. They are parasites. They feed off the carcass of industrial capitalism. They produce nothing. They make nothing. They just manipulate money. Speculation in the 17th century was a crime. Speculators were hanged.
Monday, December 23, 2013










Food Behind Bars Isn't Fit for Your Dog
(9 comments) Aramark, often contracted to provide food to prisoners at about a dollar a meal, is one of numerous corporations, from phone companies to construction firms, that have found our grotesque system of mass incarceration to be very profitable. The bodies of the poor, when they are not captive, are worth little to corporations. But bodies behind bars can each generate $40,000 to $50,000 a year for corporate coffers.
Monday, December 16, 2013










The Play's the Thing
(2 comments) The class, through the creation of the play, became an intense place of reflection, debate and self-discovery. Offhand comments, such as the one made by a student who has spent 22 years behind bars, that "just because your family doesn't visit you doesn't mean they don't love you," reflected the pain, loneliness and abandonment embedded in the lives of students.
Monday, December 9, 2013










Shooting the Messenger
(4 comments) We live in a state where the rule of law no longer functions. We live in a state where those who commit crimes are the persecutors and those who expose them are the persecuted. This is the nature of all totalitarian states. Manning, Assange, Snowden and Hammond, whatever their differences, function as our prophets. They are the voices crying out in the wilderness.
Saturday, December 7, 2013










Chris Hedges on "The Pathology of the Rich"
(25 comments) Truthdig columnist Chris Hedges discussed "the psychology of the super rich: their sense of entitlement, the dehumanization of workers, and mistaken belief that their wealth will insulate them from the coming storms" with The Real News Network's senior editor, Paul Jay.
Monday, December 2, 2013










The Saboteurs
Oil and natural gas drilling in the province of Alberta has turned Calgary in a boomtown. Glittering skyscrapers, monuments to the obscene profits amassed by a fossil fuel industry that is exploiting the tar sands and the vast oil and natural gas fields in Alberta, have transformed Calgary into a mecca for money, dirty politics, greed and industry jobs.
Monday, November 25, 2013










Shielding a Flickering Flame
(31 comments) The forces of life, including the ecosystem, are being transformed into forces of death. Nature and global elites seeking to exploit the planet's last drops of blood and its repressed masses are joining to make the days of descent squalid and terrifying. There will be no moral hierarchy to resistance. We will be pulled one way or another by fate and love.
Monday, November 18, 2013










Feeding the Flame of Revolt
(10 comments) This draconian sentence, like the draconian sentences of other whistle-blowers, will fan revolt. History bears this out. It will solidify the growing understanding that we must resort, if we want to effect real change, to unconventional tactics to thwart the mounting abuses by the corporate state.
Monday, November 11, 2013










The Revolutionaries in Our Midst
(11 comments) Hammond said resistance must be a way of life. "The truth," he said, "will always come out." He cautioned activists to be hyper-vigilant and aware that "one mistake can be permanent." But he added, "Don't let paranoia or fear deter you from activism. Do the down thing!"
Monday, November 4, 2013










Imploding the Myth of Israel
(15 comments) Israel has been poisoned by the psychosis of permanent war. It has been morally bankrupted by the sanctification of victimhood, which it uses to justify an occupation that rivals the brutality and racism of apartheid South Africa. Its democracy -- which was always exclusively for Jews -- has been hijacked by extremists who are pushing the country toward fascism.
Monday, October 28, 2013










Our Invisible Revolution
(54 comments) If a nonviolent popular movement is able to ideologically disarm the bureaucrats, civil servants and police -- to get them, in essence, to defect -- nonviolent revolution is possible. But if the state can organize effective and prolonged violence against dissent, it spawns reactive revolutionary violence, or what the state calls terrorism.
Monday, October 21, 2013










Let's Get This Class War Started
(85 comments) The top 1 percent in the United States own 40 percent of the nation's wealth while the bottom 80 percent own only 7 percent. Half of the country is now classified as poor or low-income. The real value of the minimum wage has fallen by $2.77 since 1968. Oligarchs do not believe in self-sacrifice for the common good. They never have. They never will. They are the cancer of democracy.
Monday, October 14, 2013










The Folly of Empire
(21 comments) The populations of dying empires are passive because they are lotus-eaters. There is a narcotic-like reverie among those barreling toward oblivion. They retreat into the sexual, the tawdry and the inane, retreats that are momentarily pleasurable but ensure self-destruction. They naively trust it will all work out. It is collective self-delusion, a retreat into magical thinking.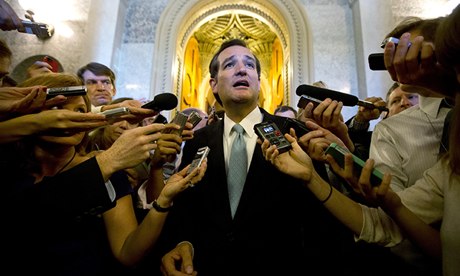 Monday, October 7, 2013










The Radical Christian Right and the War on Government
(36 comments) All ideological, theological and political debates with the radical Christian right are useless. It cares nothing for rational thought and discussion. Its adherents are using the space within the open society to destroy the open society itself. Our naive attempts to placate a movement bent on our destruction, to prove to it that we too have "values," only strengthen its supposed legitimacy and increase our own weakness.
Monday, September 30, 2013










The Sparks of Rebellion
(36 comments) as the government continues to let the fossil fuel industry ravage the planet, the future will increasingly be one of open conflict. This battle against the corporate state, right now, is primarily about infrastructure. We need an infrastructure to build revolt. The corporate state is determined to deny us one.
Monday, September 23, 2013










The Act of Killing
(3 comments) This campaign of mass murder is still mythologized in Indonesia as an epic battle against the forces of evil and barbarity, much as U.S. popular culture for many decades mythologized our genocide of Native Americans and held up our own killers, gunmen, outlaws and murderous cavalry units of the Old West as heroes.
Wednesday, September 18, 2013










The Dead Rhetoric of War
(19 comments) Twelve long years of fruitless war in Afghanistan and another 10 in Iraq have left the public wary of the lies of politicians, sick of endless violence of empire and unwilling to continue to pump trillions of dollars into a war machine that has made a small cabal of defense contractors and arms manufacturers such as Raytheon and Halliburton huge profits while we are economically and politically hollowed out from the inside.
Monday, September 16, 2013










The Origins of Our Police State
(9 comments) The tyranny of law enforcement in poor communities is a window into our emerging police state. These thuggish tactics are now being used against activists and dissidents. And as the nation unravels, as social unrest spreads, the naked face of police repression will become commonplace. Poor people of color know the truth. They were the first victims. The rest of us are about to find it out.
Monday, September 9, 2013










Cornel West and the Fight to Save the Black Prophetic Tradition
(5 comments) The wide swath of destruction Obama has overseen on behalf of the corporate state includes eradication of most of our civil liberties and our privacy, the expansion of imperial war, the use of kill lists, abject subservience to Wall Street's criminal class and the military-industrial complex, the relentless persecution of whistle-blowers, mass incarceration of poor people of color and distress of the poor and working class.
Monday, September 2, 2013










The Last Chance to Stop the NDAA
(16 comments) If Section 1021 stands, it will mean that more than 150 years of case law in which the Supreme Court repeatedly held the military has no jurisdiction over civilians will be abolished. It will mean that whole categories of Americans -- and here you can assume dissidents and activists -- will be subject to seizure by the military and indefinite and secret detention.
Thursday, August 22, 2013










Bradley Manning and the Gangster State
(13 comments) Wednesday's sentencing marks one of the most important watersheds in U.S. history. It marks the day when the state formally declared that all who name and expose its crimes will become political prisoners or be forced, like Edward Snowden, and perhaps Glenn Greenwald, to spend the rest of their lives in exile. Our nation has become a vast penal colony.
Thursday, August 15, 2013










Murdering the Wretched of the Earth
(7 comments) Our enemy is not radical Islam. It is global capitalism. It is a world where the wretched of the earth are forced to bow before the dictates of the marketplace, where children go hungry as global corporate elites siphon away the world's wealth and natural resources and where our troops and U.S.-backed militaries carry out massacres on city streets.
Monday, August 12, 2013










America's Disappeared
(9 comments) You try to pick up where you left off. You avoid the cops. You look for work. There is no work. It is a constant cat-and-mouse game the state plays with the poor. The hunters. The hunted. The poor, no matter what they do, are always potential prey, minnows in a sea of sharks. It is not only the masses in the Middle East and the jihadists who despise us for our purported "values."
Monday, July 29, 2013










The Business of Mass Incarceration
(17 comments) The failure on the part of the white liberal class to decry the exploding mass incarceration of the poor, and especially of African-Americans, means that as our empire deteriorates more and more whites will end up in prison alongside those we have condemned because of our indifference. And the mounting abuse of the poor is fueling an inchoate rage that will eventually lead to civil unrest.