Articles Listed By Date
List By Popularity
(11 comments)
Friday, June 29, 2018
Prayers and Thoughts
Car owner and coaching legend, Joe Gibbs, offered the invocation to a respectful crowd (hats off, eyes lowered, hand over heart, many showing visible emotion) at the NASCAR All-Star Race held in Charlotte, North Carolina, on the 19th day of June, the Year of our Lord 2018. I'm at a loss for words to offer any further comment since I only tuned in to watch the race, so I'll leave it up to you guys to fill in the blanks.
(11 comments)
Monday, February 5, 2018
Military Waste v Austerity
Here is a chance to gain a lot of information (about the 911 Operation and the people who were in the limelight at the time) the easy way - mostly by watching videos of these Master Spinsters in action. Why does Capitalism require Government Austerity programs to survive?
(40 comments)
Wednesday, January 31, 2018
JFK v The Lone Gunman
The assassination of JFK, and later Bobby Kennedy represented a coup d'e'tat of such magnitude that it essential brought an end to our Democratic Government. The players may change, but the song remains the same. The players are always on the lookout for one to play solo.
(4 comments)
Wednesday, February 10, 2016
This Is Only a Quiz; the Real Test Is Yet To Come
Our Constitution plays a big part in this quiz. You may not recognize all of the people quoted, since many of them are not seen on television. Pardon me for including some old-fashioned quotes, to contrast with the many new ideas that brought us into the twenty-first century. At times it's hard for us 'pioneers' to keep our eye on the task at hand (the prize) and our minds begin to wander.
(4 comments)
Tuesday, July 21, 2015
A Face in the Crowd
The day Uncle Sam dropped by to teach our civics class was a day we all remember. Clarence is now the head of a Zoological Society. Susan is an actress. Big time. Darryl is sometimes seen on television. Carolynn is a physician. I'm not sure about the others, and I have no idea what happened to me.
(1 comments)
Friday, February 13, 2015
Assets and Traitors
This is more than a review of a superb made-for-TV-series movie, based on true events of enormous significance. NBC began showing but found it necessary to cancel. They cancelled it for a 'reality show' no less; you can't make this stuff up. We are participants in the Great Game up to our elbows, whether we choose to be or not, and most have no clue.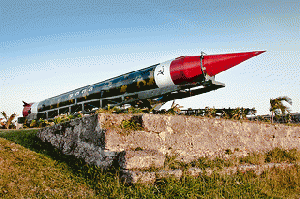 (3 comments)
Wednesday, August 27, 2014
Arbeit Macht Fries
I think of our national cognitive dissonance, especially now when politicians are beginning once again to mumble about 'job creation'.