Articles Listed By Date List By Popularity
Page 1 of 7 Next Back First Last View All
Friday, November 15, 2013








Government: Jeremy Hammond is "Computer Hacking Recidivist,' Sentence Him to 10 Years in Prison
An activist, who pled guilty to violating the Computer Fraud and Abuse Act (CFAA) while hacking into the private intelligence firm, Stratfor, in May, will be sentenced in a federal court in New York tomorrow.
Saturday, November 9, 2013








Kurt Eichenwald's Espionage Fantasy: Edward Snowden Has Become a Chinese Spy
(3 comments) There is no proof or evidence that Snowden has been working on behalf of China to expose US state secrets that the country could use specifically to aid in its hacking against industrialized democracies around the world. Yet, in addition to this feature story on Snowden, Eichenwald has spent hours upon hours on Twitter pushing a wild theory that what Snowden did makes him a spy.
Thursday, October 24, 2013








Political Case Brought Against Palestinian Organizer in Chicago for Immigration Fraud
The US supports Israel's occupation with military assistance. It similarly views all Palestinians fighting back against this occupation as terrorists. Do we empathize with Odeh's decision to hide her past so she could have a better life and become a productive US citizen or do we support the government for displaying zero tolerance for a person who Israeli Defense Forces convicted of terrorism?
Tuesday, September 17, 2013








FISA Court Releases Opinion to Show Americans Should Really Be Outraged at Phone Companies, Congress
(4 comments) A sublime precinct on the civil liberties left
Sunday, September 15, 2013








Would Proposed Federal Shield Law Have Protected New York Times Reporter James Risen?
(3 comments) A proposed federal shield law that would grant journalists covered by the legislation a level of protection has passed in the Senate Judiciary Committee
Tuesday, July 30, 2013








What the Verdict in Bradley Manning's Trial Means for Whistleblowers
(17 comments) the key result from the Manning verdict may be that the Justice Department and other parts of the US government are emboldened more than ever to bring leak prosecutions and charge individuals, including national security whistleblowers who lack protections under laws, with Espionage Act offenses, even when there is no evidence of acts of espionage.
Wednesday, July 24, 2013








Snowden's Whistleblowing Creates Climate for Critical House Vote on NSA Surveillance | The Dissenter
(2 comments) Former National Security Agency contractor Edward Snowden's whistleblowing has led to a major House vote being scheduled on an amendment that addresses unchecked NSA surveillance.
Sunday, July 21, 2013








In Ruling Ordering Times Reporter to Testify Against Source, Dissenting Judge Defends Freedom of the Press | The Dissent
(1 comments) A divided federal appeals court ruled that a reporter for the New York Times did not have a reporter's privilege under the First Amendment or
Friday, July 19, 2013








Significance of Military Judge's Decision to Not Acquit Bradley Manning of "Aiding the Enemy'
(1 comments) A military judge issued a ruling in the trial of Pfc. Bradley Manning today where she declined to acquit Manning of the "aiding the enemy" charge. His defense had filed motion requesting what is called a "directed verdict" because they believed the government had presented no evidence that Manning had "aided" any enemies when it presented its case during the trial.
Tuesday, July 16, 2013








Defense: Convicting Bradley Manning of "Aiding the Enemy' Would Set "Bad Precedent' for Whistleblowers | The Dissenter
(2 comments) The defense in the military trial against Pfc. Bradley Manning at Fort Meade in Maryland argued multiple motions directing the judge to find Manning not guilty of committing greater offenses.
Monday, July 8, 2013








Snowden Knew US Government Would Charge Him with Espionage, Say He Aided Enemies | The Dissenter
The second part of an interview National Security Agency whistleblower Edward Snowden recorded with The Guardian"s Glenn Greenwald and documentary filmmaker Laura Poitras in Hong Kong a month or so ago has been posted. The interview shows Snowden was well aware of how his whistleblowing on US government secret surveillance programs would be regarded.
Thursday, June 27, 2013








The Propaganda & Yellow Journalism Which Undermines Snowden's Whistleblowing
(3 comments) When Snowden came forward to identify himself as the source behind stories on US secret surveillance. "I don't want public attention because I don't want the story to be about me. I want it to be about what the US government is doing." He also wrote, "I will be satisfied if the federation of secret law, unequal pardon and irresistible executive powers that rule the world that I love are revealed even for an instant."
Wednesday, June 26, 2013








Shamai Leibowitz, Once Jailed Victim of Obama's War on Whistleblowers: Snowden a "Man of Conscience'
Shamai Leibowitz, a former FBI translator who uncovered documents showing illegal and unconstitutional acts, went to the press and pled guilty to violating
Friday, September 9, 2011








Targeted Killing Program Emblematic of How Disgraceful America is Ten Years After 9/11
(18 comments) sserting the authority to use lethal force and carry out state-sanctioned extrajudicial executions of individuals suspected of being involved in terrorism is a culmination of policies and procedures that are justified by the permanent state of war of which all countries in the world are ensnared.
Thursday, September 8, 2011








WikiLeaks Cables: TSA Listing After Attempted Christmas Day Bombing Upset Some Countries
(2 comments) Newly published cables from WikiLeaks shed light on reactions from leaders of countries that were put on the list. From January to February 2010, US diplomats had to explain and justify the designation. Some leaders from countries on the list took serious offense thus relations between the US and certain countries were in jeopardy.
Tuesday, August 30, 2011








On the Secret US Cable on Australians Recommended for Australia's "No Fly" List for Links to Anwar al-Awlaki
(1 comments) A list of 23 Australian or Australia-based citizens recommended for placement on Australia's "terror link" list was recently published by WikiLeaks. A number of individuals are recommended on the mere possibility that they might come in contact with al-Awlaki if they traveled to the Arabian Peninsula.
Monday, August 22, 2011








OpenLeaks Founder Destroys Cache of Unreleased WikiLeaks Documents
(6 comments) For the past months, media have held up DDB and his OpenLeaks as a solid alternative to WikiLeaks--a project that would do "what WikiLeaks is trying to do without the drama." This recent action by DDB means those who have suggested OpenLeaks is a valuable "alternative" to WikiLeaks can no longer in good conscience elevate DDB's project as a credible one.
Saturday, August 20, 2011








Review: 'The Whistleblower' Humanizes a Character Often Targeted & Vilified by Society
Through the production of this film, director Larysa Kondracki and the cast & crew involved manage to give voice to any individual that ever felt powerless and persecuted for simply believing in his or her job.
Wednesday, August 17, 2011








BART Shutdown of Cell Phone Services Part of Wider Crackdown on Protest
(8 comments) To prevent a planned protest from going "viral," Bay Area Rapid Transit (BART) in San Francisco shut down cell phone service at four stations on August 11. The hacktivist group Anonymous responded with plans that included a peaceful protest on August 15. Anonymous drew attention to a move that many believe has no precedent because no government agency has cut off communications out of fear that a protest might happen before.
Wednesday, August 10, 2011








London Riots: A Symptom of the 'Burning' & 'Looting' of UK Public Services
(16 comments) What seems lost on those in power is their role in triggering the riots--how the UK coalition government's assault on the middle class, working class, students, school children, the working poor, the unemployed, the disabled and everyone else who does not count themselves as rich or super-rich ultimately led to this eruption of arson, muggings and looting.
Saturday, August 6, 2011








WikiLeaks Cables Reveal US Strategy for Regime Change in Syria as Protesters Are Massacred
(3 comments) As protests continue and the brutal crackdown on protests in Syria wears on, US State Embassy cables released by the media organization WikiLeaks provide a greater understanding of the Washington power politics that have led to this moment.
Friday, August 5, 2011








Decoding the White House Strategy on Preventing 'Violent Extremism'
(14 comments) The White House has released its strategy for "countering violent extremism in the United States." The strategy seeks to encourage the development and use of community approaches to addressing "all types of extremism that lead to violence, regardless of who inspires it." It seems to be a reasonable and well-rounded approach. However, the strategy does not define "extremism."
Thursday, August 4, 2011








ACLU's New Project to Uncover Details on Law Enforcement Use of Location Tracking
(3 comments) The ACLU has launched a massive effort with more than thirty of its state affiliates to uncover just how law enforcement agencies, large and small, are using cell phone location data to track Americans. The national organization and its affiliates submitted 379 requests through state Freedom of Information (FOI) laws.
Wednesday, August 3, 2011








Debt Ceiling Deal Trickery: A Catalyst for an Uprising?
(23 comments) There are many initiatives going on in the country. Protests are happening every day and the people are coming out to show their leaders they are angry and outraged. As one organizer of a major October 2011 action finds, "People are all reaching the same conclusion together. There is a group consciousness that is developing that the dysfunctional government that's corrupted by corporate dollars is not acceptable anymore."
Monday, August 1, 2011








The US Drone Program, Terrorism & the Debt Ceiling Talks
At the Aspen Security Forum, former intelligence chief to President Obama, Dennis Blair, offered constructive criticism on drone strikes and the cost of the war on terror, which were later scrubbed by AP's Kimberly Dozier & replaced with remarks from a current official much more gung-ho about the use of drones.
Saturday, July 30, 2011








FBI Director's Term Extension Ensures Neo-COINTELPRO Operations Will Prevail
(1 comments) The Obama Administration and Congress effectively made legitimate all the operations of the FBI since FBI Director Robert Mueller took over the agency one week before the September 11th terror attacks. No senators had a problem with granting this extension, despite the fact that it would establish a clear precedent for undoing one of the biggest reforms to come as a result of the Church Committee.
Friday, July 29, 2011








The 'WikiLeaks Phenomenon' & the Disease of Secrecy in US Government
The ACLU has released a report on government secrecy. It gives attention to all the abuses of secrecy committed since President Barack Obama's inauguration. It takes a look at the increasing level of overclassification in the US and makes several key points about leaks and what the report terms the "WikiLeaks phenomenon."
Friday, July 1, 2011








The Newburgh Four Sentencing: FBI Sting Operation Used the Men as Counterterror Lab Rats
(3 comments) US District Judge Colleen McMahon understood the men were only in her court for sentencing because the FBI "created an act of terrorism." She understood the FBI scripted the plot from "start to finish." But, afraid to upset superiors or government officials, she condemned the defendants' anti-Semitism and their willingness to "kill, maim and destroy for money."
Thursday, June 30, 2011








UK Police Stop & Search Striking Citizens to Prevent Possible 'Hooliganism'
(2 comments) Public workers, up to seven hundred and fifty thousand teachers and civil servants, are alleged to have participated in a June 30 general strike called for in the United Kingdom after UK Parliament passed changes to pensions and retirement, specifically, increasing the amount an employee has to contribute. A number of people participating were subjected to stop and searches by UK police.
Friday, June 24, 2011








Lt. Dan Choi: Proud to Stand Shoulder to Shoulder with Bradley Manning
(1 comments) While at Netroots Nation 2011, I had the privilege of speaking to Lieutenant Dan Choi, who served in the US Army infantry, went to war in Iraq and graduated from West Point with a degree in Arabic. He expressed solidarity with Bradley Manning, one of the first times Choi had spoken about him on camera.
Wednesday, June 22, 2011








Tim DeChristopher at Netroots Nation: Obama Administration Pursues Activists Like Previous Administrations [VIDEO]
DeChristopher recounts how he disrupted a Bureau of Land Management oil and gas auction at the end of 2008 that the Bush Administration was holding as a "parting gift to the oil and gas industry." He explains how he poses a threat to to government because he operates on a higher level of justice and morality that subverts their authority.
Wednesday, June 22, 2011








Local News Stations Engage in Covert Consolidation to Circumvent Media Ownership Rules
A new trend in news (particularly in local newsrooms) is changing the independence of news networks. A business practice of covert consolidation that consists of deals, loopholes and legal agreements between local television stations that allow them to outsource all the majority of their news programming and circumvent media ownership rules is being employed.
Sunday, June 19, 2011








Obama DOJ's War on Free Speech & Activism
(5 comments) The war on free speech and activism is apparent here at Netroots Nation as people like Lt. Dan Choi and Tim DeChristopher speak on panels and as individuals like David House are discussed during panel sessions.
Tuesday, June 14, 2011








CNN's 'WikiWars' Documentary Exploits Character of Julian Assange to Cast Doubt on WikiLeaks
(2 comments) Here are two key questions for the producers of "WikiWars": Why, all over the globe, is WikiLeaks being given credit for being a force for good? Why is it being nominated for peace prizes and medals when here in the United States most contend it has put lives at risk and exercises reckless authority when deciding what information to publish and not publish?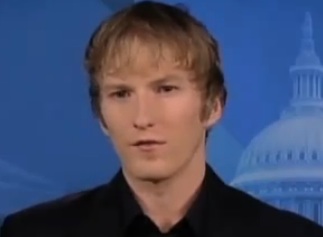 Thursday, June 9, 2011








Time for Those Subpoenaed in WikiLeaks Grand Jury Investigation to Setup Support Committee?
(5 comments) The grand jury investigation into WikiLeaks has widened. A subpoena has been issued to David House, co-founder of the Bradley Manning Support Network. Manning's ex-boyfriend, Tyler Watkins and Nadia Heninger also were issued subpoenas. These subpoenas lead one to wonder if it isn't time for the subpoenaed to band together and launch a support committee to open up a conversation on the US government's investigation.
Sunday, June 5, 2011








A Derelict Congress Unwilling to Exercise Its War Powers
(5 comments) Dueling resolutions from Republican Speaker of the House John Boehner and Democratic House Representative Dennis Kucinich sparked a debate in Congress. The debate centered around the War Powers Act, the US Constitution and whether President Obama had violated the law by taking the United States into a war in Libya.
Thursday, June 2, 2011








WikiLeaks Through the Looking Glass: A Panel Discussion in a School of Journalism Classroom
(6 comments) A student at the Medill School of Journalism at Northwestern University in Chicago was gracious enough to invite me to speak on a panel on Bradley Manning, the alleged whistleblower to WikiLeaks, which he had to put together for his "Media, Ethics and the Law" class. I participated in the panel Wednesday morning. See what a former Homeland Security official had to say.
Sunday, May 29, 2011








We Have the Rest of This Year to Save Bradley Manning
(1 comments) A little more than a year ago, Pfc. Bradley Manning was arrested for allegedly leaking classified information, specifically the "Collateral Murder" video that showed the slaying of two Reuters journalists by the US military forces. To discuss Manning and the one year anniversary of his arrest, I had Kevin Zeese, a Bradley Manning Support Network Steering Committee member, come on "This Week in WikiLeaks."
Friday, May 27, 2011








Obama Administration Does Not Want Lawmakers, Citizens to Debate National Security
(22 comments) The extension of Patriot Act provisions was accompanied by the House's passing of the worldwide war authorization, which was included in the National Defense programs bill.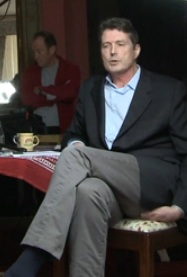 Thursday, May 26, 2011








Did PBS Smear Bradley Manning?
(6 comments) I wrote a review of the PBS FRONTLINE documentary "WikiSecrets," which aired on Tuesday night. "The Alyona Show," a show on RT, invited me to appear and discuss the review. Here's video of my appearance along with more discussion of the "WikiSecrets" documentary.

Wednesday, May 25, 2011








Review: PBS FRONTLINE's 'WikiSecrets' Wants to Be Objective and Fair and That's Why It is Weak
(3 comments) Anyone familiar with the stories of WikiLeaks, Julian Assange, the organization's founder and Pfc. Bradley Manning, the alleged whistleblower to WikiLeaks, would be forgiven for wondering whether PBS Frontline's documentary "WikiSecrets" presents anything new or not. The documentary attempts to make a sensational connection between Manning and Assange and suggest that Assange might know Manning is the source of the information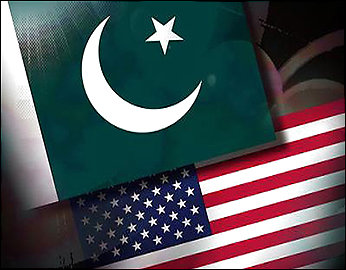 Monday, May 23, 2011








On the Issue of the US, Pakistan is Playing with Fire
(3 comments) It's not just the Pakistan military. I would say Pakistan's civilian and military elites have never trusted their people and they have been posturing on the one hand on an anti-Americanism platform and on the other they have been negotiating and bargaining with the West and in particular the Americans, Raza Rumi, a writer based in Lahore, Pakistan explains.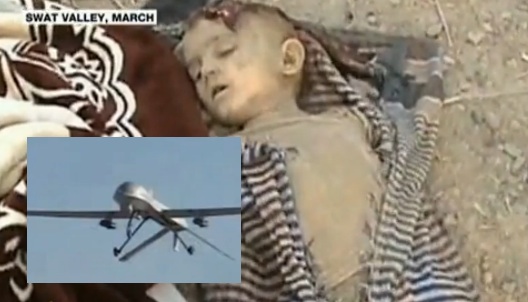 Saturday, May 21, 2011








Pakistan Papers: US Drone Strikes Violate Sovereignty, Fuel Anti-American Sentiment
(2 comments) A new batch of US State Embassy cables released specifically dealing with the US relationship with Pakistan draw attention to a number of Pakistani political issues, the military aid the US has been giving Pakistan, the deployment of US troops in Pakistan and the growing conflict between India and Pakistan, which the US appears to be gaming to advance its own foreign policy.
Friday, May 20, 2011








Obama's Middle East Speech Deceitfully Projects Esteem for People Power
The core of the speech aims to highlight the value of ordinary citizens sparking movements for change. He says these movements "speak to a longing for freedom that has built up for years." He explicitly highlights how America came from a history of nonviolence, protest and rebellion against empire. But, this focus is deceitful on many levels
Wednesday, May 18, 2011








Cornel West's Disgust with Obama Should Not Make Him a Pariah
(11 comments) Hedges conducted an interview with philosopher and author Cornel West. (It can be read in Hedges' latest column, "The Obama Deception: Why Cornel West Went Ballistic.") Melissa Harris-Perry, a contributor to The Nation, chose to critique the words of Cornel West. Her critique was one of the top articles published yesterday.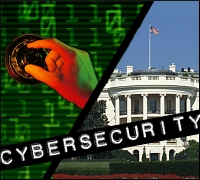 Tuesday, May 17, 2011








New US International Cybersecurity Strategy Aims to Institute 'Rule of Law' on the Internet
(1 comments) The United States officially launched its international cyber security strategy in a White House event on Monday, May 16. But, at no time during the launch of the strategy was WikiLeaks mentioned. Not even Clinton bothered to mention it, despite the fact that she heads a State Department that had their department's classified information leaked.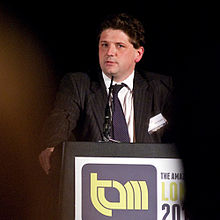 Sunday, May 15, 2011








Behind the Blogger Who Made the WikiLeaks Confidentiality Agreement a Top Story
(3 comments) David Allen Green, legal correspondent for the New Statesman out of the UK, has spent the last few days calling attention to a leaked WikiLeaks confidentiality or non-disclosure agreement (NDA), which he revealed in a blog post on May 11. Green, who is the blogger who was the first to draw attention to the agreement, called it a "draconian and extraordinary legal gag that WikiLeaks imposes on its own staff."
Thursday, May 12, 2011








Leaked WikiLeaks Confidentiality Agreement: Neither 'Draconian' Nor 'Extraordinary'
(4 comments) A leaked confidentiality agreement that those doing "business" with WikiLeaks are expected to sign was obtained and published by the New Statesman. The New Statesman and other news organizations believe they have uncovered another aspect of the WikiLeaks organization that indicates it is unfit to be trusted by whistleblowers.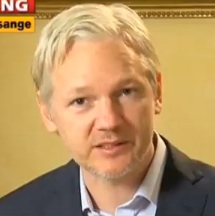 Wednesday, May 11, 2011








Grand Jury Investigation Into WikiLeaks Another Government 'Fishing Expedition'
(3 comments) A federal grand jury is meeting at 11 am EST in Alexandria, Virginia. The grand jury is being employed to "build" a case against Julian Assange, the WikiLeaks founder who just won a gold medal for peace and justice from the Sydney Peace Foundation.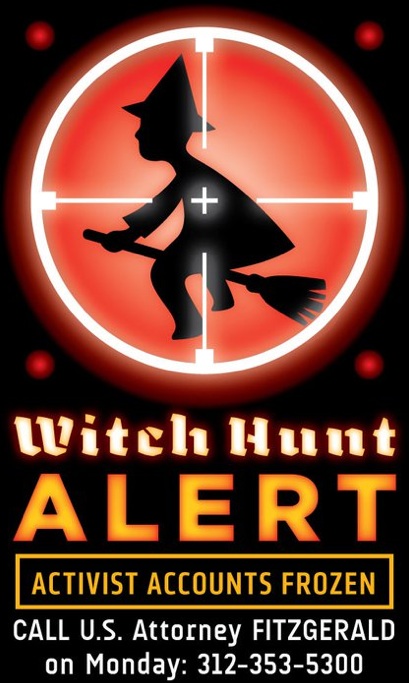 Monday, May 9, 2011








US Dept of Treasury Freezes Palestinian Solidarity Activist's Bank Accounts
(2 comments) Right before Mother's Day weekend, the US government froze the bank accounts of Hatem Abudayyeh, a long-time Palestinian solidarity activist and organizer, and his wife, Naima. Abudayyeh is one of twenty-three activists from the Midwest in the US, who has been the subject of an FBI Grand Jury investigation since September of last year.
Saturday, May 7, 2011








WSJ Launches WikiLeaks-Imitation Website to Further Solidify Role as Gatekeeper
With the creation of this new "leaks portal," it appears the Wall Street Journal, like other traditional media, is setting this up because it believes it needs a digital platform for accepting news tips from sources instead of having sources go through a traditional system that may mostly exist offline.
Friday, May 6, 2011








Celebration Photos Just as Likely to Inflame 'Terrorists' as Bin Laden Death Photos
(5 comments) What makes anyone think photos of celebration at Ground Zero or the White House on the day bin Laden was killed won't inflame the Middle East or haven't already provoked some cell of terrorists to plan a new scheme for attacking America?
Thursday, May 5, 2011








The Hunger Strikers of Guantanamo as Detailed in Files Released by WikiLeaks
Hundreds of detainees at Guantanamo Bay are known to have engaged in hunger strikes at the prison in protest of conditions and their prolonged confinement without trial. A recent report from Jason Leopold of Truthout.org details how, as of March, detainees continue to participate in hunger strikes with the hope that the conditions of their detention will improve.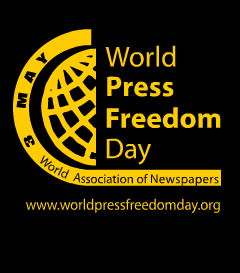 Tuesday, May 3, 2011








US Hosts World Press Freedom Day in the Midst of Prosecuting Media Publisher WikiLeaks
(1 comments) Today, the United States hosts World Press Freedom Day. The day, which was proclaimed to be May 3 by the UN General Assembly in 1993, is supposed to be an occasion for informing citizens of violations of press freedom. When it was announced in December 2010 the US would be hosting World Press Freedom Day, WikiLeaks had just partnered with a few media organizations to release the US State Embassy Cables.
Monday, May 2, 2011








A Targeted Killing: World as a Battlefield Mindset Gets 'Bastard' Bin Laden
(7 comments) What's remarkable about the operation is not that Bin Laden is dead but rather the fact that he was killed by a targeted military operation.
Wednesday, April 27, 2011








The Guantanamo Children: These Aren't What You'd Call 'Little League' Terrorists
(3 comments) Article 1 of the UN Convention on the Rights of the Child defines a child as "every human being below the age of eighteen years unless under the law applicable to the child, majority is attained earlier." However, the US and the Pentagon does not care about child rights. Fourteen or forty years old, detainees are terrorists and should be treated as such.
Tuesday, April 26, 2011








New York Times, NPR Collude with Pentagon on Release of Gitmo Files
(1 comments) Michael Calderone reports "representatives from NPR and the Times visited the White House and spoke with Pentagon spokesman Geoff Morrell and members of Joint Task Force Guantanamo." And, "The news organizations agreed to some redactions requested by government officials but not all of them."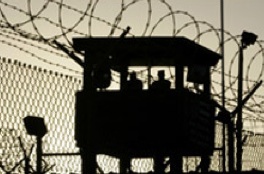 Monday, April 25, 2011








The Gitmo Files: What Can Be Found in a File
Months after news organizations reported the Guantanamo Files might be WikiLeaks' next release , the files are now posted on the WikiLeaks website . Nearly 800 documents, memoranda from Joint Task Force Guantanamo (JTF-GTMO), the combined force in charge of the Guantanamo Bay prison to US Southern Command in Miami, Florida.
Saturday, April 23, 2011








Ethan McCord & James Spione Talk About New Film on 'Collateral Murder' Video
(2 comments) A new short documentary called, "Incident in New Baghdad," premieres at the Tribeca Film Festival in New York City on Sunday. The film tells the story of Iraq war veteran Ethan McCord, a soldier who appears in the "Collateral Murder" video rescuing two wounded children.
Friday, April 22, 2011








Repeat Law Breaker Obama Condemns Bradley Manning's Contempt for the Rule of Law
(11 comments) At a fundraiser for President Barack Obama at the St. Regis Hotel in San Francisco, a group of progressive supporters of Bradley Manning paid tens of thousands of dollars to attend and disrupt the event. Someone with the group managed to confront President Obama on Manning.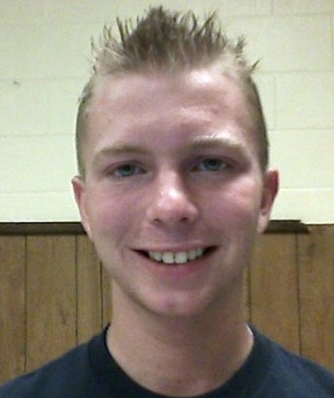 Wednesday, April 20, 2011








Will Pentagon's Transfer to Ft. Leavenworth Further Isolate Bradley Manning?
The Pentagon's decision to transfer the alleged whistleblower to WikiLeaks, Bradley Manning, caught Manning's defense by surprise. Manning's move was not reported to his defense counsel until "twenty minutes before the Pentagon's press briefing." Is it possible he is being moved because the Bradley Manning Support Group has been successfully mobilizing people to protest his detention at Quantico?
Tuesday, April 19, 2011








State Dept. Spokesman's Newspeak on Whether US is Undermining Syria Government
(2 comments) The Washington Post's coverage of US State Embassy cables that suggest the US has been secretly backing Syrian opposition groups snowballed into a big story today. With the regime gunning down more protesters, senior Obama Administration officials took the opportunity to rehash the talking point that the disclosure of information obtained by WikiLeaks could endanger lives.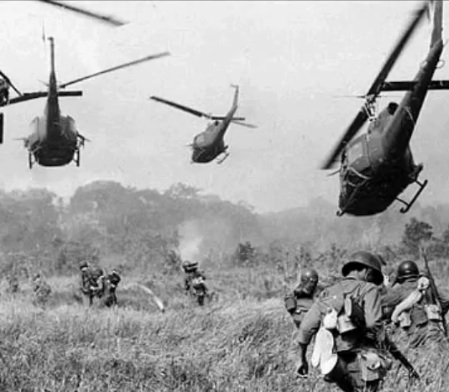 Monday, April 18, 2011








'Official History' of the Bay of Pigs Still, Fifty Years Later, Classified Under a CIA Embargo
(2 comments) The more sunshine on the past half century's activities and operations, the more likely we are to reign in a rogue element that has been given carte blanche for far too many barbarous foreign policy experiments. If proper legal channels cannot get the information disclosed, then a courageous person should draw inspiration from alleged whistleblower Bradley Manning and just leak the remaining classified material already.
Sunday, April 17, 2011








Podcast: WikiLeaks Helpful in Showing Colombia Government's Failure to Demobilize Right-Wing Paramilitaries
The guest for this episode of "This Week in WikiLeaks" was Edward Fox, who is with Colombia Reports . He has been editing and organizing releases of the US State Embassy cables that deal with Colombia. On the show, we will talk about how the cables are impacting Colombia, what has been revealed and discuss some specific revelations.
Friday, April 15, 2011








At US Chamber of Commerce, US Government Strategy for "Identity Ecosystems" in Cyberspace Unveiled
(4 comments) The National Strategy for Trusted Identities in Cyberspace (NSTIC), which some believe could establish and require Internet users to have ID on the Internet, was unveiled today at the US Chamber of Commerce.
Thursday, April 14, 2011








The Israel Cables: Gaza is 'Hopeless for Now'
(11 comments) Violence has escalated significantly in the past month between Israel and Hamas. The Itamar attack, which involved the stabbing of five members of a Jewish family by two individuals whom were believed to be Palestinians, and arms found, which Israel believed were being smuggled from Iran, inflamed tensions further. As some suggest Operation Cast Lead II has begun, WikiLeaks cables on Israel are being released.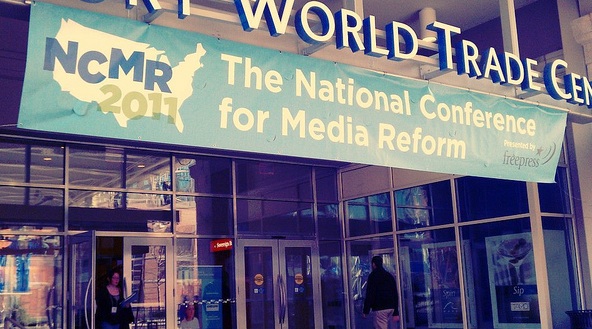 Monday, April 11, 2011








WikiLeaks Demonstrates Where Citizens Must Apply Pressure to Advance Media Reform and Justice
(3 comments) A National Conference for Media Reform (NCMR) put on by Free Press took place over the weekend. Thousands of attendees gathered to discuss the state of media and democracy in the US and how best to fight for better media. One was continuously mentioned throughout the conference: WikiLeaks.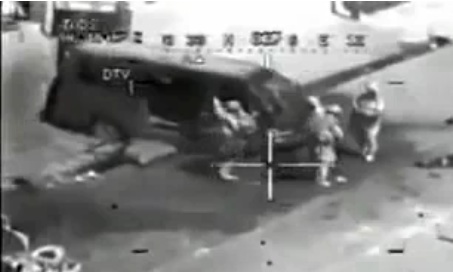 Tuesday, April 5, 2011








Talking About the Anniversary of 'Collateral Murder' Video Release with Iraq War Veteran Ethan McCord
April 5th marks one year since WikiLeaks first released the "Collateral Murder" video, which showed a 2007 Apache helicopter attack in Iraq. To mark the anniversary, "This Week in WikiLeaks" had Ethan McCord, an Iraq War veteran and one of the US soldiers on the ground in Baghdad in 2007 who can be seen in the video helping to rescue children wounded in the attack, come on the show.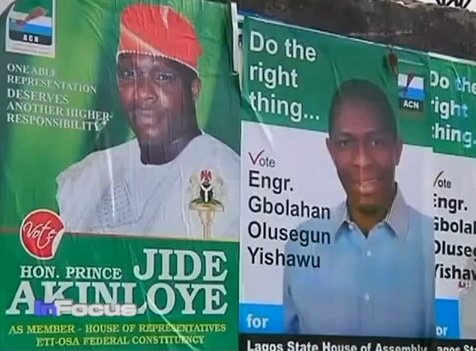 Monday, April 4, 2011








Nigerian Elections: Candidates, as Revealed by WikiLeaks Cables, Still Register to Vote Multiple Times
US State Embassy cables from Nigeria released by WikiLeaks to NEXT, a leading source for Nigerian news and commentary, show a country with a political class that is fundamentally corrupt. Political candidates vote multiple times, individuals can assume the presidency unconstitutionally, and the country's ruling party is primarily a sect of crony elites wishing to hold on to access to money and power.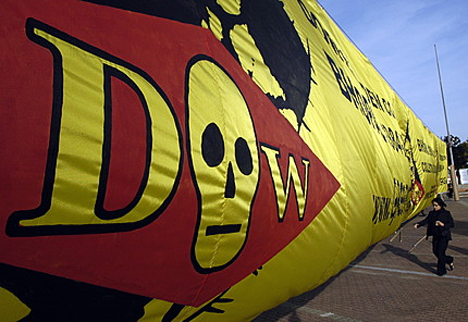 Friday, April 1, 2011








WikiLeaks Cable Vindicates Struggle Against Dow Chemical in India
(1 comments) Those in India who have fought Dow Chemical are finding themselves vindicated as a cable released from WikiLeaks and covered by The Hindu on the political maneuvering capabilities of Dow Chemical Company surfaces. The cable illuminates a corporation hampered by its connection to Union Carbide, a company it acquired about a decade ago that was responsible for one of the worst industrial disasters in world history in Bhopal.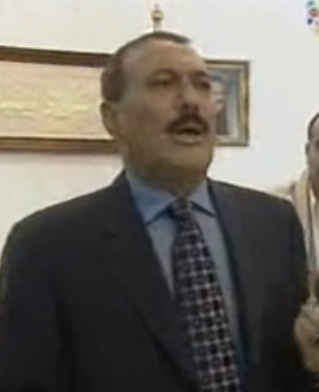 Thursday, March 31, 2011








US Doesn't Intend to Shut Down "Cirque de Saleh" in Yemen Anytime Soon
(2 comments) Cables recently posted by the Spanish news organization El Pais provide more details on the manic and overbearing Yemen President Ali Abdullah Saleh. The cables appear just as Saleh seems to be closer to transferring control of Yemen to another leader, who can diffuse the growing revolt against his regime.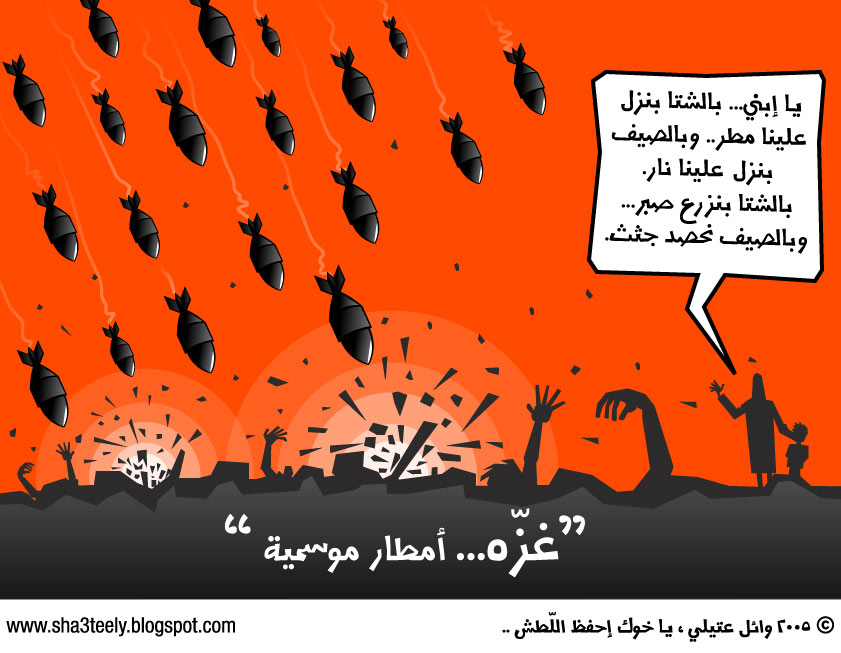 Saturday, March 26, 2011








Cable Highlights Saudi Anti-Bush Poem Published During Israel's 2006 War in Lebanon
(2 comments) Bombardment of Lebanon by Israel, according to UPI, began on July 12, 2006, just after "Shiite Hezbollah militiamen captured two Israeli soldiers and killed eight others in cross-border attacks." This is the climate that led columnist Saad Al Bawardi to publish a poem titled, "Letter to Bush," in an Al Jazeera newspaper.
Thursday, March 24, 2011








Does Gaddafi Still Have Chemical Weapons? (What WikiLeaks Cables Reveal)
(1 comments) US State Embassy cables released by WikiLeaks show that the US has worked with other countries to ensure that Libya abandoned its weapons of mass destruction (WMD) program. It offered incentives for Libya to cooperate. But, cables that have been released suggest a slight possibility that Gaddafi still has chemical weapons materials.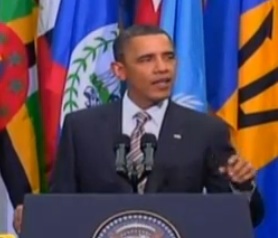 Wednesday, March 23, 2011








Ghosts of Allende & Pinochet Haunt Obama in Chile
(3 comments) US President Barack Obama, currently on a trip through Latin America, visited Chile yesterday to further expand trade relations and military and security cooperation between the two countries. He did not intend for his visit to be about the US' history of interfering in Chile's domestic affairs or, for that matter, human rights.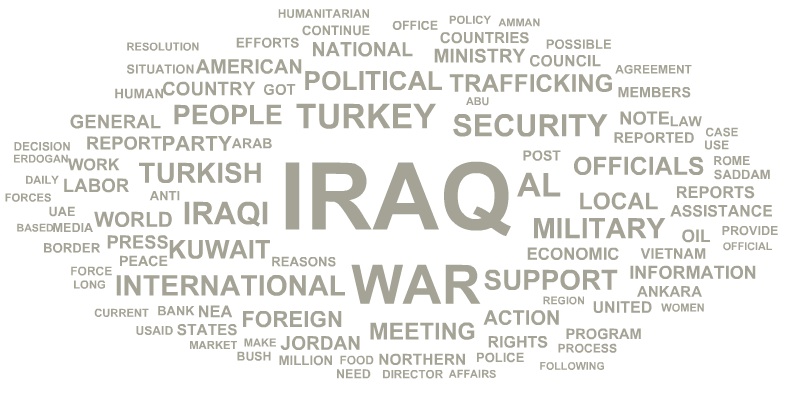 Saturday, March 19, 2011








Eight Years of War: What WikiLeaks Has Revealed on the US Occupation of Iraq
(5 comments) The past year has seen the world learn a great deal about the US war and occupation of Iraq. With the WikiLeaks release of US State Cables, the Iraq War Logs, and a "Collateral Murder" video showing US soldiers firing on journalists and innocent civilians from an Apache helicopter, the criminal nature of the war and occupation has become more evident.
Friday, March 18, 2011








US Coal Giant Possibly Involved in Trade Unionist Killings Asked Diplomat for Help with Bad Publicity
(2 comments) On March 12, 2001, in Colombia, then-president and vice president of Sintramienergetica, were both picked up by men of the the United Self-Defense Forces of Colombia (AUC), a terrorist paramilitary force in Colombia that has at this point been mostly dissolved. They were killed by paramilitaries, who were possibly funded and aided by Drummond Coal, a US-based company in Alabama.
Wednesday, March 16, 2011








Japan's Nuclear Calamity Compounded by History of Neglecting Safety, Downplaying Accidents
(4 comments) In 2007, twelve power companies "admitted to thousands of irregularities in reporting past problems." Japanese citizens began to resist the building of new nuclear reactors. They pushed for legal actions to suspend operations. Now, US State Cables released by WikiLeaks, which are being published by the Telegraph and The Guardian, further affirm that some sort of coverup has been going on.
Monday, March 14, 2011








Anonymous Uncovers Details on Bank of America Fraud, Establishes Way for Employees to Get Story Out
Anonymous, the hacktivist group known for supporting WikiLeaks and mounting actions in cyberspace in defense of freedom of information and transparency, launched "#BlackMonday" at midnight. Emails between an Anonymous user and an employee with Balboa Insurance, whose work is connected to the operations of Bank of America, were posted.
Friday, March 11, 2011








Muslims and WikiLeaks: Two of Peter King's Most Favorite Targets
(1 comments) Rep. Peter King of New York has a well-known position on WikiLeaks: It's terrorism. Presumably, King would like to see WikiLeaks "strangled" in the way that the Committee on Islamic-American Relations (CAIR) is being cracked down on by the FBI.
Thursday, March 10, 2011








After Wisconsin Union-Busting Bill is Rammed Through, Will There Finally Be Widespread Strikes?
(1 comments) The moment there was news last night that Republicans had moved to violate democracy and move legislation that would strip workers have collective bargaining rights one step closer to being signed into law talk of a general strike spread. Now, the union leaders, organizers, workers and citizens of Wisconsin are confronted with the reality that they have a choice to make: Will they take action and strike?
Wednesday, March 9, 2011








Violence During Million Women March Frustrates Female Egyptians
Stories of what happened as Egyptian women protested in Tahrir Square and called for equality and fairness in Egyptian society in honor of International Women's Day are circulating. Female Egyptians hoped to have a million women march. Unfortunately, only a few hundred women came out to demonstrate and the action turned violent as men disrupted what should have been a peaceful day of celebration.
Tuesday, March 8, 2011








Amn Dawla Leaks Reveals Gamal Mubarak, Egypt State Security Behind Sharm el-Sheikh Bombings
Egyptians stormed Amn Dawla, a State Security building in Nasr City, over the weekend. Protesters were aware that security was burning, shredding and destroying documents that might incriminate State Security officials in any future investigations or pursuits of accountability in the aftermath of the toppling of President Hosni Mubarak. They entered the building, started taking photos and video and took some of the documents.
Monday, March 7, 2011








100 Revelations to Mark the 100th Day of Cablegate
One hundred days ago, WikiLeaks began to release the US State Embassy cables. The release event, which continues, became known as Cablegate.
Sunday, March 6, 2011








'This Week in WikiLeaks' Podcast - Guest Andy Worthington Talks Bradley Manning and Guantanamo
This week's guest was freelance investigative journalist, author and filmmaker Andy Worthington, who is known for covering Guantanamo Bay prison, torture and the wider "war on terror." The podcast also marked the 100th Day since Cablegate (which will be on Monday) by sharing some of the key revelations that have come out of the cables.
Friday, March 4, 2011








Is Bradley Manning Being Treated Like a Guantanamo Detainee?
(14 comments) Daniel Ellsberg, friend of Mannning and frequent visitor to Quantico David House and military lawyer Jon Shelburne all react to charges army filed against Pfc Bradley Manning recently. House notes how solitary confinement was used to break down one particular detainee Mohammed Jawad.
Wednesday, March 2, 2011








"This Week in WikiLeaks Podcast" - The Corporate War on WikiLeaks Supporters
The fourth episode of this weekly podcast, which looks at stories related to WikiLeaks from the past week, featured guest Kevin Zeese, who is with the Bradley Manning Support Network and WikiLeaksIsDemocracy.org , which is a project dedicated to preventing the prosecution and extradition of Assange to the United States.
Wednesday, March 2, 2011








Julian Assange: A Sleazy Anti-Semitic High-Tech Info-Terrorist (Or Not)
(12 comments) Anyone following WikiLeaks and the releases of US State Embassy Cables it has been coordinating with newspapers around the world has no doubt been confronted with details on the organization's founder Julian Assange. True or not, many allegations that seem to be nothing more than gross attempts at character assassination have managed to pile on Assange.
Monday, February 28, 2011








Scott Walker Moves America to Resistance: No-Spine Democrats Step Aside
(4 comments) Hundreds if not over a thousand demonstrators risked arrest in a standoff that lasted for a couple hours. But, the US media could not be bothered to show a live feed of what was going on in the capitol. The image of people power, this aspect of democracy, would not be allowed to obstruct the media's planned coverage of the Oscars. They tuned in to the glitz and glamour on parade in Los Angeles showing off how people were prese
Friday, February 25, 2011








Former Guantanamo Detainee Denies Islamic Emirate Has Been Set Up in Eastern Libya
(1 comments) Libya's deputy foreign minister, Khaled Khaim, has reportedly told European Union ambassadors in Tripoli that al-Qaeda has set up an Islamic emirate in Derna in Eastern Libya. He allegedly said a former Guantanamo Bay detainee is heading the emirate.
Tuesday, February 22, 2011








How US Businesses in Libya Made Certain They Could Operate in the Rogue State
(1 comments) All the violence, protest and political tension in Libya and the wider Middle East and North Africa seems to have led the US-Libya Business Association to make a cold calculated decision to disappear from the Internet for the time being until calm returns to Libya. RAW STORY reported on February 21 that the website of the US-Libya Business Association (USLBA) went down.
Monday, February 21, 2011








Saif al-Islam Gaddafi Speaks: What WikiLeaks Cables Say About His Address
An address from Muammar al-Gaddafi's son, Saif al-Islam al-Gaddafi, was aired on television in Libya early on February 21. Saif al-Islam told Libyans he had come without a prepared speech and was going to speak from his heart and mind.
Sunday, February 20, 2011








"This Week in WikiLeaks" Podcast - MENA Protests & WikiLeaks' Influence
The third episode of this weekly podcast, which looks at stories related to WikiLeaks from the past week, featuring guest Michael K. Busch, who teaches international relations at the City College of New York, where he is also program coordinator at the Colin Powell Center for Policy Studies.
Saturday, February 19, 2011








WikiLeaks Cables: Human Rights Watch's Torture Allegations Threaten Bahrain Government's Credibility
For years, a monarchy headed by King Hamad bin Isa al- Khalifa has come under sharp criticism for its use of torture. Amnesty International published a report on February 11 titled, "Crackdown in Bahrain: Human Rights at the Crossroads ." And now, WikiLeaks has released several cables detailing the torture of political prisoners and other Bahrainis.
Saturday, February 19, 2011








Profiles of the Targeted: FBI Wanted to Talk to Me About My Trip to Israel and Palestine
(9 comments) Sarah Smith, a Jewish American woman and avid traveler who lives in Chicago, received a call from the FBI on December 3, 2010. The agent said his name was Robert Parker. He wanted to know if Smith had thirty minutes to sit down and answer some questions.
Saturday, February 19, 2011








WikiLeaks Cables: US Lied About Bala Baluk Massacre, Red Cross Concealed Truth
(1 comments) The Norwegian newspaper Aftenposten has published an article on NATO, US, and the Red Cross and the Bala Baluk massacre on May 4, 2009. The article features a cable that shows the Red Cross put together a report that raised significant doubt about military reports on the number of civilians killed. The cable reveals how a PR campaign kicked into gear to sell the idea that the deaths were not intentional.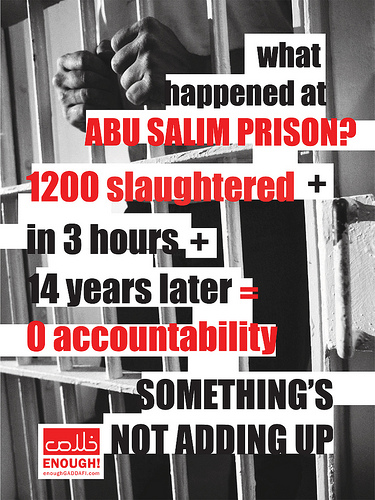 Friday, February 18, 2011








The Abu Salim Massacre: Cables on Libya's Continued Impunity for 1996 Killings
Two days ahead of calls to protest the Gaddafi regime in a "Day of Rage" on February 17, members of the Committee of the Families of the Victims of the Abu Salim Massacre came out to protest. Libyan attorney and human rights activist Fathi Terbil, who represents families that had family members massacred in mass prison killings that took place at the Abu Salim prison in 1996, was arrested.
Thursday, February 17, 2011








WikiLeaks Cables: Repression Has Effectively Limited Libyans' Vision for Reform
Libyans are mobilizing for a "Day of Rage" today on February 17. Protesters in the early afternoon, according to a member of the Libyan Youth Movement, were reported to be moving to the Security Headquarters in Benghazi. Cables released on Libya provide context for the protests that are unfolding.
Sunday, February 13, 2011








Ordinary Algerians Losing Confidence in Bouteflika Regime
(1 comments) Thousands of demonstrators came out to demonstrate against President Abdelaziz Bouteflika's regime in Algeria on February 12. Security forces arrested hundreds of protesters, including human rights activists and syndicate members of the General Union of Algerian Workers.
Friday, February 11, 2011








Egypt Army Spokesman: Army Not an Alternative to Authority Demanded by Egyptians (Update)
(2 comments) Demonstrators in various cities in Egypt filled the streets for an eighteenth day. Many of the demonstrators on Friday, one day after President Hosni Mubarak and Vice President Omar Suleiman gave speeches indicating Mubarak was not resigning, have focused their attention on the military hoping that it will support their demands and aspirations.
Wednesday, February 9, 2011








ACLU, EFF Release Details on Motions Related to Their Fight Against a DOJ Twitter Order
(2 comments) News broke last night on February 8 as a court unsealed three motions filed on behalf of Icelandic parliamentarian Birgitta Jonsdottir by the American Civil Liberties Union (ACLU) and Electronic Frontier Foundation (EFF) last month. The motions were filed in response to the U.S. government's targeting of Twitter accounts as part of an investigation related to WikiLeaks.