Articles Listed By Date List By Popularity
Wednesday, November 13, 2013








Pakistan shelves talks with Taliban amid controversy over martyrdom?
Pakistan government has virtually abandoned the projected peace talks with the Pakistani Talibans after the killing of the Tehreek-e-Taliban (TTP) leader Hakeemullah Mehsud in a US drone attack on November 1, 2013. The killing of Hakeemullah Mehsud has not only resulted in the rupture of plans of peace talks with the Taliban but also sparked a heated debate on who is a martyr?
Sunday, November 10, 2013








Hardliner Mullah Fazlullah, Who Ordered Shooting of Malala, Chosen as New Pakistani Taliban Leader
(1 comments) The Pakistani Taliban Thursday elected Mullah Fazlullah, a fiery cleric from Swat, to succeed Hakimullah Mehsud who was killed in a US drone attack on November 1. Sheikh Khalid Haqqani from Swabi was elected as his deputy by the Tehreek-i-Taliban Pakistan (TTP).
Sunday, November 3, 2013








Killing of Taliban chief Hakimullah Mehsud in drone attack described as a fatal blow to peace process
(1 comments) Killing of Taliban chief Hakimullah Mehsud in drone attack is described as a fatal blow to peace talks between the government and the Pakistani Talibans. Interior Minister, Chaudhry Nisar Ali Khan Saturday said the death of Tehreek-e-Taliban Pakistan (TTP) leader, Hakimullah Mehsud was in fact a fatal blow to the peace process in the region.
Monday, September 23, 2013








Carnage at Pakistan church after Sunday mass: 81 killed in suicide bombing
A pair of suicide bombers blew themselves up outside a 130-year-old All Saints Church in the city of Peshawar after Sunday Mass, killing at least 81 worshippers while injuring 145 in the deadliest attack on Christians in Pakistan. Among the dead were 38 women and 7 children, according to official sources.
Thursday, September 12, 2013








Pakistan denies reports of prisoner swap ahead of talks with Taliban
The Pakistan Army has denied western media reports of a prisoner swap ahead of talks with the Taliban. The western media reported Wednesday that the Pakistan army and Tehreek-e-Taliban Pakistan (TTP) exchanged prisoners. The report stated that the exchange included six TTP militants and two paramilitary Frontier Corps soldiers.
Sunday, September 8, 2013








American Muslims 12 years after 9/11
(1 comments) Twelve years after the 9/11 terrorist attacks, American Muslims remained besieged through reconfiguration of US laws, policies and priorities. Profiled, harassed, reviled, attacked, peeped at by the CIA and the FBI, interrogated and permanently controlled at airports, the whole community felt excluded of American society.
Sunday, September 1, 2013








NYPD declares mosques as terrorist organizations
(4 comments) The seven-million strong America Muslim community was shocked to know that the New York Police Department (NYPD) has secretly designated mosques as "terrorist organizations." The Associated Press reported on August 28, 2013 that the designation allowed the police to use informants to record sermons and spy on imams, even without any evidence of criminal activity.
Tuesday, August 6, 2013








Jailbreaks new phenomena in political struggle?
Last week, Pakistan elected little-known Mamoun Hussain as the 12th president to replace Asif Ali Zardari, whose term expires next month. Hours before the election of Prime Minister Nawaz Sharif's loyalist (read crony) the Tehreek-e-Taliban Pakistan (TTP) sent a strong message to the ruling elite about the precarious security situation in the strife-torn country with a military-precision raid on the Dera Ismael Khan prison.
Friday, August 2, 2013








Imran tells Kerry drones helping terrorists
Pakistan Tahreek Insaf (PTI) Chairman Imran Khan, in a one-on-one meeting in Islamabad Thursday, told visiting US Secretary of State John Kerry that US drone attacks in Pakistan's volatile tribal territory were helping the terrorists.
Saturday, July 13, 2013








Serbian leader to face genocide charge for Srebrenica massacre
(1 comments) While the Bosnians observed the massacre anniversary with the burial of 409 victims of the Srebrenica massacre 18 years after their death, the International Criminal Tribunal in the Netherlands Thursday reinstated a genocide charge against the Serbian leader Radovan Karadzic linked to the massacre at Srebrenica.
Saturday, July 6, 2013








Cairo's military is the best friend the U.S. has got: Indyk
(2 comments) Amid violent demonstrations orchestrated by Tamaroud group, Egypt's pro-US army Wednesday deposed and arrested the elected President Mohammad Morsi. Adly Mansour, the head of the Supreme Constititonal Court, with which Morsi had repeated confrontations, was sworn in as interim president.
Tuesday, July 2, 2013








Around the San Francisco Bay Area, you're being watched
Across the Bay Area -- from Pittsburg to San Francisco, from Tiburon to Gilroy -- you're being watched, the San Jose Mercury News reported Sunday adding: "It's not just the National Security Agency secretly vacuuming up your personal data but local police agencies are increasingly adopting Big Data technologies such as automatic license-plate readers that gather information about everyone, whether they've broken the law or not
Thursday, June 27, 2013








City Council votes to increase oversight of New York Police
Amid a growing national debate over security and privacy ignited by the National Security Agency whistle blower Edward Snowden, the New York City Council this morning approved by veto-proof majorities a pair of bills aimed at increasing oversight of the Police Department and expanding New Yorkers' ability to sue over racial profiling by officers.
Monday, June 24, 2013








Silicon Valley Has Long Had Ties to U.S. Military and Intelligence Agencies
The Mercury News (CA) reported today that disclosures about a secret government intelligence effort called Prism have rocked some of Silicon Valley's leading Internet companies, but the program is hardly the first instance of U.S. military and intelligence officials turning to the tech industry for help.
Friday, June 14, 2013








Republican Congressman broad-brushes American Muslims
The American Muslim community was alarmed by Republican Congressman Mike Pompeo's statement that the Muslims here have not condemned acts of terrorism against the U.S. and therefore are complicit in those and any future attacks.
Friday, June 14, 2013








Are we living in Orwell's 1984 Oceania surveillance state?
(2 comments) Perhaps, Georg Orwell's worst nightmare has come true in the wake of whistleblower Edward Snowden's startling revelations of secret government surveillance. Writing under the title, "So Are We Living in 1984?" Ian Crouch of New Yorker argued that Edward Snowden, sounded, in the Guardian interview in which he came forward, like he'd been guided by Orwell's pen.
Sunday, May 26, 2013








President Obama's speech on national security policy draws mixed reaction
(1 comments) President Obama's speech on national security has drawn mixed reaction.The top Republican on the Senate Intelligence panel, Senator Saxby Chambliss of Georgia, dismissed the speech as rewarding detainees at Guantanamo who are carrying out hunger strikes. Human rights groups said moving toward a smaller, more transparent drone program would be a positive step, but called on the president to do more.
Monday, May 13, 2013








Pakistan elections do not augur well for President Zardari
Many surprises sprung by Saturday's elections in Pakistan will have grave repercussions for the political spectrum with the Pakistan People's Party confined to Sindh, the Awami National Party facing a split and President Asif Ali Zardari denied a second term in office, says Shaheen Sehbani of The News.
Sunday, May 12, 2013








Nawaz Sharif stages comeback in Pakistan's landmark election
Defying political pundits, former Prime Minister, Nawaz Sharif's Muslim League (PML-N) emerged as the leading political party in Saturday's general election in Pakistan. According to unofficial results PML-N was leading on 117 of 272 seats of the National Assembly.
Monday, May 6, 2013








Greeting card turns veiled Muslim doll into terrorist doll
In the latest sign of rising Islamophobia in the country, the seven-million strong American Muslim community was shocked at the fabrication of a birthday card that depicts a veiled girl doll as a suicide bomber who'll "Blow Your Brains Out."
Thursday, April 11, 2013








Florida, Oklahoma poised to pass anti-Sharia bills
(1 comments) As anti-Muslim bigotry creeps into state legislatures around the country, Florida and Oklahoma law makers are poised to pass the so-called anti-Sharia bills. On April 8 Oklahoma legislature moved one step closer to passing anti-Sharia bill when the state Senate approved on a 40-3 vote the bill HB 1060. On the same day a committee of Florida Senate passed a similar bill.
Thursday, February 28, 2013








Terrorism in Pakistan -- the Indian factor
US Secretary of defense designate Chuck Hagel suggested in a previously unreleased 2011 speech that India has for many years sponsored terrorist activities against Pakistan in Afghanistan. In a speech, delivered at Oklahoma's Cameron University, Chuck Hagel said: "India for some time has always used Afghanistan as a second front, and India has over the years financed problems for Pakistan on that side of the border."
Friday, January 18, 2013








Islamabad sit-in ends after agreement with govt
Tehrik-e-Minhajul Quran chief Allama Tahir ul Qadri Thursday announced lifting the four-day siege of the capital, Islamabad, after he signed a four point agreement with the government regarding his demands of revamping the electoral system and Election Commission, dissolution of parliament and appointment of an interim government .
Sunday, January 6, 2013








2012: Another hard year for American Muslims
The seven-million strong American Muslim community was shocked at the horrendous murder of Sunando Sen, who was pushed by a women to his death on the tracks of a New York subway station because she thought he was Muslim.
Sunday, December 16, 2012








Cynthia McKinney held briefly on return from Pakistan
(2 comments) On December 12, former six-term Congresswoman Cynthia McKinney was detained briefly at Atlanta airport while entering the United States on her return from a visit to Pakistan where she campaigned for the release of Dr. Aafia Siddiqui who is serving 86-year imprisonment for her alleged attempt to kill US soldiers in Afghanistan.
Thursday, December 6, 2012








Fabricating a fig leaf of democracy in Kuwait
Parliamentary elections in Kuwait were held on December 1, 2012 amid opposition calls to boycott the ballot that resulted in a low voter turnout and a pro-government National Assembly known as Majlis-e-Umma.
Friday, November 30, 2012








UN General Assembly votes overwhelmingly to recognize Palestinian state
The 193-nation U.N. General Assembly on Thursday overwhelmingly voted to recognize a Palestinian state. There were 138 votes in favor, nine against and 41 abstentions. Three countries -- Australia, Britain and Germany - did not take part in the vote to upgrade the Palestinian Authority's observer status at the United Nations to "non-member state" from "entity."
Thursday, November 29, 2012








Manufacturing an anti-Taliban icon: Project Malala
Just like opinion polls, Year End listing of prominent people in various fields by media is an effective propaganda tool to achieve a response that furthers the desired intent of the propagandist. Perhaps, this in mind, the Washington Post Company's agenda driven magazine, the Foreign Policy, has listed Malala Yousefzai, a 14-year-old student from Pakistan as the sixth among the 100 top Global Thinkers.
Wednesday, November 28, 2012








Where Liberty Lies: Civil Society and Individual Rights after 9/11
(1 comments) During the last decade when civil rights of citizens were violated in the aftermath of the 9/11 attacks, the Congress has proved to be a source of law violations and abuse of civil rights, says Professor David Cole of the Georgetown University Law Center.
Saturday, November 10, 2012








85 percent Muslims voted for President Obama
(5 comments) More than 85 percent of American Muslim voters picked President Obama in Tuesday's election, according to an exit poll released Friday by the Council on American-Islamic Relations (CAIR), the nation's leading Muslim civil rights and advocacy organization.
Friday, November 9, 2012








After 17 years: Arab American activist removed from terror list
The U.S. Treasury Department has de-listed Muhammad Salah as a "specially designated terrorist," lifting onerous restrictions on the Palestine-origin American now living in Bridgeview, the Chicago Tribune reported.
Saturday, October 27, 2012








US officials interrogate Pakistan's Imran Khan on drones
(4 comments) Imran Khan, leader of the Pakistan Tehrik-i-Insaf (PTI), who led a massive anti-drone march earlier this month, was Friday deplaned from a New York bound flight at Toronto Pearson International Airport. He was interrogated by the US immigration officials about his views on drone attacks in Pakistan's tribal areas. After four-and-a-half-hour, Imran Khan and other PTI leaders were allowed to catch the next plane to New York.
Wednesday, October 24, 2012








25 percent of Muslim voters undecided in presidential election
(1 comments) At least 25 percent of American Muslim registered voters are still undecided about who to vote for in this November's presidential election, according to a survey released Wednesday (Oct 24, 2012). The survey also indicates that 91 percent of registered Muslim voters will go to the polls on November 6.
Tuesday, October 23, 2012








Romney supports drone attacks on Pakistan
During the third presidential debate Monday night, Republican Presidential hopeful, Governor Mitt Romney supported President Barack Obama's drone operations in Pakistan. When the moderator Bob Schieffer asked Romney "we know President Obama's position on this, what is your position on the use of drones?"
Friday, October 19, 2012








On the pretext of Malala episode: Pakistan parliament refuses to launch military operation in North Waziristan
(1 comments) As the hype created by the US-client government of Zaradi on the assassination attack on Malala Yusufzai and two of her schoolmates - Kainat and Shazia - fizzled out, Pakistan's Foreign Office said Thursday that the attack should not be linked to other matters. On Tuesday, the government failed to seek the National Assembly's approval to launch a military operation against militants in Northern Waziristan.
Tuesday, October 16, 2012








Tracking the American Muslim vote in 2012 election
(2 comments) The seven-million strong American Muslim community -- remained under siege since 9/11 tragedy - has decided to actively participate in the nation's political process in a bid to make its voice heard. Muslim community's political activism was reflected at the Democratic National Convention where the number of Muslim delegates had quadrupled since 2004.
Monday, October 15, 2012








Who attacked Malala Yousufzai?
(2 comments) Many people are wondering why media is so selective and gave so much coverage to Malala Yusufzai while 100s of innocent Malalas and women have been killed by drone attacks but we don't even find there names.
Tuesday, October 9, 2012








Imran Khan leads anti-drones rally: 'Drone attacks only augment hate for US'
(1 comments) Pakistan Tehreek-e-Insaf (PTI) Chairman Imran Khan, who led an anti-drone attacks rally in northern Pakistan, Sunday reiterated that the higher the number of drone strikes in Waziristan, the more hate they will create for the US.
Tuesday, October 9, 2012








Pakistan-Russia relations warm up
In an unprecedented exchange between Russia and Pakistan, Russian Foreign Minister Sergey Lavrov visited Islamabad last week while Pakistan Army Chief General Ashfaq Pervez Kiani flew to Russia for consolidating progress in defense cooperation. Lavrov's unscheduled visit was to reassure Pakistani leader-ship that President Putin remained committed to resetting ties despite cancellation of his visit.
Wednesday, September 19, 2012








Fearing backlash on Christians in Egypt: American Coptic Church denounces the anti-Islam movie
(1 comments) Fearing backlash of the American Coptics' produced anti-Islam movie on the Christians in Egypt, the Los Angeles Diocese of the Coptic Orthodox Church has denounced the movie and emphasized that no religion or group should be blamed for the actions of one. Copts in Egypt constitute the largest Christian community in the Middle East accounting for an estimated 10% of the Egyptian population.
Thursday, September 13, 2012








U.S. Muslims condemn killings of American diplomats in Libya
(1 comments) American Muslim civil advocacy groups Wednesday strongly condemned the killings of the U.S. Ambassador J Christopher Stevens and three other diplomats and the attack on the American embassy in Egypt.
Friday, September 7, 2012








American Muslims remain in the dock 11 years after 9/11
Seven million-strong American Muslim community remained in the dock 11 years after 9/11 with Republican Party's witch-hunt against Muslims in the U.S. government and meteorite rise in anti-Islam and anti-Muslim rhetoric in the 2012 election campaign.
Tuesday, September 4, 2012








Pakistan rules out handing over Dr Shakeel Afridi to US
No proposal is under consideration to hand over Dr Shakeel Afridi, who helped CIA in Osama Ben Laden compound raid in May 2011, to the United States, says chief of Pakistan's spy agency Inter Services Intelligence (ISI).
Tuesday, September 4, 2012








All roads lead to Tehran: 16th Non-Aligned Movement summit ends Iran's isolation
After staying virtually dormant for years, the 51 year-old Non-Aligned Movement of 120 countries took a center stage in Tehran last week which perhaps put on hold Iran's prolonged diplomatic isolation.The summit adopted a document that condemned unilateral sanctions, backed the right of Iran and other states to peaceful nuclear energy, and supported the creation of a Palestinian state.
Thursday, August 30, 2012








Pakistan forms a high-level committee to look into Dr. Aafia Siddiqui's case
Pakistan's Prime Minister, Raja Pervaiz Ashraf, has constituted a four-member committee headed by Foreign Minister Hina Rabbani Khar to look into the case of Dr Aafia Siddiqui who is serving 86 years imprisonment in US on charges of trying to kill American soldiers in Afghanistan.
Saturday, August 25, 2012








Norway terrorist Breivik sentenced to 21 years in prison
(1 comments) Norwegian terrorst Anders Behring Breivik was jailed for a maximum term on Friday when judges declared him sane enough to answer for the massacre of 77 people last year.
Friday, August 17, 2012








Karma attack and Pakistan army's operations in volatile tribal areas
Wednesday's terrorist attack on heavily guarded Kamra aeronautical complex came days after US Defense Secretary Leon Panetta's statement that Pakistan military plans to launch combat operation in Northern Waziristan. Kamra attack and Panetta's statement have sparked heated debate on Pakistan military's operations in the volatile tribal territories along the Pak-Afghanistan boarder.
Saturday, August 11, 2012








The World's Muslims: Unity and Diversity
The global 1.6 billion Muslims are united in their belief in God and the Prophet Muhammad and are bound together by such religious practices as fasting during the holy month of Ramadan and almsgiving to assist people in need but they have widely differing views about many other aspects of their faith.
Tuesday, August 7, 2012








Euro-US far-right groups anti-Muslim rally again flops
(1 comments) On August 4, far-right anti-Islam fringe but vocal groups from across Europe and the United States staged a rally in the Swedish capital, Stockholm, which attracted only 200 people, according to Reuters news agency while the Associated Press put the numbers to 100 only.
Saturday, August 4, 2012








US, Pakistan appear to make little headway in intelligence chiefs talks
Pakistani and US intelligence chiefs held their official meeting in Washington on Thursday but it was unclear if the two uneasy allies made any progress to end deep divisions on militants living in Pakistani tribal areas or on US drone strikes.
Tuesday, July 10, 2012








To prevent reopening of graft cases: President Zardari clips powers of the Supreme Court
Pakistan's National Assembly Monday (July 9) approved the Contempt of Court Act aimed at shielding top leaders from contempt charges and curbing the Supreme Court's efforts to push Premier Raja Pervez Ashraf into reopening graft cases against President Asif Ali Zardari. The Contempt of Court Act was introduced in a special session of the parliament before the apex court takes the issue of reviving graft cases.
Friday, June 29, 2012








Kashmiri American Council leader begins two-year imprisonment
(1 comments) Dr Ghulam Nabi Fai, the Executive Director of Kashmiri American Council, began a two-year prison term on June 26 for violating tax laws related to non-profit organizations. On March 30th he was sentenced to two-year imprisonment for conspiracy and violations of certain tax laws. He was initially charged with conspiring to violate the Foreign Agents Registration Act (FARA) but the prosecution dropped these charges.
Tuesday, June 26, 2012








Manufacturing a facade of democracy in Egypt
On Sunday (June 24, 2012), Mohammed Mursi of the Muslim Brotherhood, was declared the winner of Egypt's presidential election run-off. He won 51.73% of the vote, beating former Prime Minister Ahmed Shafiq. However, shortly before the presidential vote, with the help of a Mubarak-era judiciary, Army dissolved the parliament and gave itself the legislative power, which cuts into Mursi's powers to act.
Wednesday, June 20, 2012








Pakistan Prime Minister Gilani sacked for protecting President Zardari's corruption
The Supreme Court of Pakistan Tuesday (6/19/2012) sacked Prime Minister Yousuf Raza Gilani from office for protecting President Asif Ali Zardari's corruption. In April 26, the Supreme Court, headed by Chief Justice Iftikhar Chaudhry, convicted Gilani of contempt for refusing to write a letter to the Swiss authorities for reopening multi-million-dollar graft cases against President Asif Ali Zardari.
Monday, June 18, 2012








Scandal escalates to defame the Chief Justice of Pakistan
Not surprisingly, the scandal to defame the Chief Justice of Pakistan Iftikhar Chaudhry through a conspiracy to entrap his family has escalated with the conspirator, Malik Riaz - a real estate tycoon - accusing the Chief Justice of knowing his business dealings with his son Dr.Arsalan Iftikhar.
Tuesday, June 12, 2012








Probe commission finds Haqqani behind the memo seeking US support against Pakistan's powerful army
A judicial probe commission has found that Husain Haqqani, the sacked Pakistan's ambassador to US, is the author of the secret memo to Admiral Mike Mullen seeking US help for removing the top military leadership in Pakistan. The memo commission's report submitted in the Supreme Court Tuesday stated that Haqqani, was not loyal to the country and that the memo seeking US support was indeed real and authored by Haqqani.
Sunday, June 10, 2012








Anti-Muslim bias lawsuit against the US Commission on International Religious Freedom
A Muslim woman has filed a lawsuit against the US Commission on International Religious Freedom (USCIRF) alleging that she was sacked by the commission because of her religion. Ironically, the commission is assigned to advocate religious freedom globally.
Thursday, June 7, 2012








Pre-election rigging in Pakistan: Zardari regime's plan to damage independent judiciary unveiled
In a pre-election rigging attempt, the regime of President Asif Ali Zardari conspired to damage the independent judiciary in Pakistan that may not allow rigging in the forthcoming elections which are due some times later this year or early next year. The conspiracy was revealed by a renowned journalist, Shaheen Sehbai who said that Chief Justice Iftikhar Mohammad Chaudhry's family was trapped in the conspiracy.
Sunday, May 13, 2012








Pakistan: The Herculean job of defending a corrupt president
The Supreme Court of Pakistan last Tuesday (May 8, 2012) announced the much-awaited detailed judgment in the contempt case against Prime Minister Yousuf Raza Gilani for refusing to obey the court's 2009 order to write to the authorities in Switzerland to reopen corruption cases against President Zardari.
Saturday, May 5, 2012








Pakistan Commission Failed to Complete Probe of bin Laden Assassination
(1 comments) With the majority of Pakistanis skeptical about the assassination of Osama bin Laden, Pakistan's judicial commission entrusted to probe the assassination had failed to do so until now.
Wednesday, April 18, 2012








Terrorist, a forbidden jargon when you are writing about the Norway terrorist Breivik
Perhaps terrorist is a prohibited jargon when you are reporting about the Norway terrorist Anders Behring Breivik whose trial began on Monday for killing 77 people last July. He killed eight people by detonating a bomb in Oslo and a further 69 during a shooting spree at political youth camp on nearby Utoya island.
Sunday, April 15, 2012








The politics of religious freedom
(1 comments) A broad national coalition of more than 60 civil advocacy organizations and individuals have sent a joint letter to Senators Inouye, McConnell and Durbin expressing "deep concern" at the recent controversial appointment of Zuhdi Jasser to the United States Commission on International Religious Freedom (USCIRF).
Sunday, February 26, 2012








Turmoil in Balochistan and the debacle of East Pakistan
(1 comments) It is said that history repeats itself. Perhaps it is true in the ongoing strife in Pakistan's largest province, Balochistan. The current wave of socio-economic and political turmoil in Balochistan resembles with the social and political unrest that had led to the separation of East Pakistan and establishment of Bangladesh in December 1971.
Saturday, February 18, 2012








Redrawing the map of Afghanistan, Iran and Pakistan: Independence for the Balochi people
(3 comments) Ten days after he chaired a Congressional committee's hearing on Balochistan, Republican Congressman Dana Rohrabacher Friday (2/18) introduced a concurrent resolution in the congress, calling for an independent state for the Balochi people living in Afghanistan, Iran and Pakistan.
Saturday, February 11, 2012








The case of disappeared persons in Pakistan
(1 comments) Two proceedings this week highlighted the issue of thousands of disappeared persons in Pakistan. On Wednesday the subcommittee of the US House Committee on Foreign Affairs held a hearing on the human rights situation in Balochistan that included target killing and disappearance of people. Pakistan's Supreme Court Friday issued directives to produce seven missing prisoners before the court on February 13.
Friday, February 10, 2012








US Congressional hearing on Balochistan/dismemberment of Pakistan
The subcommittee on Oversight and Investigations of the House Committee on Foreign Affairs held a hearing on Wednesday (2/8/2012) to discuss the target killings and human rights situation in Balochistan and termed it a matter requiring urgent attention.
Wednesday, February 8, 2012








Anti-Muslim rhetoric by the Republican presidential hopefuls
(5 comments) In the post-9/11 America, anti-Islam and anti-Muslim rhetoric and hate has become commonplace and increasingly acceptable in political and civic discourse. Anti-Islam and anti-Muslim rhetoric or Islamophobia is no longer questioned, even by our elected representatives. During 2011 there was phenomenal rise in anti-Islam and anti-Muslim rhetoric particularly by the Republican Party politicians.
Monday, February 6, 2012








US drones also targeting mourners and rescuers in Pakistan
(1 comments) The US drone attacks in Pakistan's tribal belt has killed dozens of civilians who had gone to help rescue victims or were attending funerals, the British newspaper Sunday Times has reported. The Sunday Times Bureau Investigative report says that since Obama took office three years ago, between 282 and 535 civilians have been credibly reported as killed including more than 60 children.
Friday, January 20, 2012








Govt remains adamant to reopen graft cases against President Zardari in Swiss court
Pakistan's Prime Minister Yousuf Raza Gilani has again refused to reopen graft cases against President Asif Ali Zardari in a Swiss court. Gilani appeared before the Supreme Court on Thursday (1-18-2012) to explain his refusal to ask Switzerland to re-open graft cases against President Asif Ali Zardari.
Wednesday, January 11, 2012








Growing Sino-Pakistan military ties ring alarm bells in India
(1 comments) India Today reported on January 4, that a secret report prepared by the government's joint intelligence committee has confirmed India's worst fears - China is planning a military base in Pakistan. The paper said that the report, based on inputs from the (Indian Intelligence agency) Research and Analysis Wing, is meant for the Prime Minister, members of the cabinet committee on security and the national security adviser.
Tuesday, January 3, 2012








A "smart legal coup d'etat" is underway in Pakistan?
It is said that power in Pakistan rests on three "A's: America, Allah and the Army. While America was mollified by obedience and Allah by giving in to key demands of religious forces, the army was mollified by following its policies. But for the two years a rift between the Army and the US-client government of President Zardari was widening and the latest Memogate scandal has brought it to an open confrontation.
Sunday, January 1, 2012








Murder of Dr Shah highlights the insurgency in Pakistan's restive Balochistan province
In an apparent attempt to erase key forensic evidence in the Kharotabad, killing of five unarmed foreigners by Army led para-military force, Dr Baqir Shah was gunned down Thursday in Quetta, the capital of the strife-torn Balochistan province where a nationalist insurgency is underway.
Tuesday, December 27, 2011








An economic planner of Zardari regime calls for dismantling of Pakistan's nuclear program
With the US-client Zardari regime at loggerheads with the powerful army on the Memogate Scandal, The News, a leading English newspaper of Pakistan, reported Monday that the government economic planners are promoting an economic growth strategy based on major cuts in the country's nuclear budget or completely giving up the nuclear program.
Sunday, December 25, 2011








2011 another hard year for Muslims in America
"Where there are Muslims, there are problems." This alarmingly sweeping comment by the New York Post best reflects the dilemma of the seven-million strong American Muslim community which remains under siege in the post-9/11 era.
Wednesday, December 21, 2011








Memogate Scandal Escalates in Pakistan
President Asif Ali Zardari returned to Pakistan Sunday after assurances from the Army Chief General Ashfaq Kiyani that he will not be implicated in the so-called Memogate scandal that has destabilized Zardari's U.S.-installed government.
Thursday, December 1, 2011








US-led NATO deadly attack on Pakistani posts aimed at gauging response of nuclear Islamabad?
With more details coming out about last Saturday's US-led NATO attack on two Pakistani posts in the remote area of Pak-Afghanistan border analysts in Pakistan believe that the unprovoked two-hours attack was aimed at gauging the response of nuclear armed Pakistan.
Monday, November 28, 2011








US-led NATO attack on Pakistan worsens Islamabad-Washington ties
(1 comments) The already frayed US-Pakistan relations have fallen to their worst point after US-led NATO helicopters destroyed two Pakistani military check posts killing 25 soldiers and injuring 13 others. The checkposts - located about 2.5 kilometres inside the Pakistan-Afghanistan border - were set up to stop the cross border violation and infiltration of militants from Afghanistan into Pakistani area.
Thursday, November 24, 2011








Memogate scandal: Zardari regime again fails to control the powerful army
The so-called memogate scandal, that cost the job of Pakistan's ambassador to the US, Hussain Haqqani, is perhaps a sequel to the July 2008 abortive attempt by the US client government of President Zardari to put the powerful military-run spy agency, Inter Services Intelligence (ISI), under civilian control.
Tuesday, November 22, 2011








The politics of gas pipelines in Asia
(1 comments) On November 14, Pakistan and Turkmenistan signed an agreement to build the $7.6 billion Turkmenistan, Afghanistan, Pakistan, India (TAPI) gas pipeline project under which Pakistan will get 1.3 billion cubic feet per day of gas. The agreement was signed during a visit by President Gurbanguly Berdimuhamedov of Turkmenistan to Islamabad.
Saturday, September 17, 2011








FBI training material portrays Islam as an indicator of terrorist activity
The seven-million strong American Muslim community was shocked to know that the FBI has been using anti-Muslim instructors and Islamophobic materials in counterterrorism training. An article published on Wired Room.com on Wednesday revealed that the FBI training materials teach counterterrorism agents that mainstream American Muslims are likely to be terrorist sympathizers.
Wednesday, September 7, 2011








American Muslims ten years after 9/11
The 9/11 attacks have left a lasting and damaging image for American Muslims who to this day are still fighting stereotypes and a negative image. The challenge that most Muslims face is their concern in the way they dress or their name might make them an easy target for stereotyping. Arab and Muslim Americans increasingly feel targeted by negative media portrayals and concerned about profiling.
Sunday, August 28, 2011








2001-2011: A decade of civil liberties' erosion in America -- Part Three
In the last ten years we have seen a steady erosion of the fundamental rights and civil liberties, all in the name of national security. The FBI is now investigating domestic peace activists and under the cover of studying "violent radicalization," the already-fluid definition of "terrorism" is being broadened to encompass political activity and protest by dissident groups.
Friday, August 26, 2011








2001-2011: A decade of civil liberties' erosion in America -- Part Two
(1 comments) In the last ten years we have seen a steady erosion of the fundamental rights and civil liberties, all in the name of national security. Peacemaking and whistleblowing has been virtually criminalized. FBI agents encouraged to search your trash, public databases just to sniff around for crime. Obama administration wants to read your email and search your laptops.
Friday, August 26, 2011








American Muslims alarmed at CIA-NYPD covert surveillance
(1 comments) The seven-million strong Muslim American community is alarmed at the revelation that the New York City Police Department have carried out covert surveillance on Muslims with the help of the CIA.
Thursday, August 25, 2011








2001-2011: A decade of civil liberties' erosion in America -- Part One
(1 comments) In the last ten years we have seen a steady erosion of the fundamental rights and civil liberties, all in the name of national security. The gradual erosion of our civil liberties came in the shape of Warrantless Wiretapping, abuse of the USA PATRIOT Act, the National Security Entry/Exit Registration System, the Real ID Act, the Military Commissions Act, No Fly and Selectee Lists and Abuse of Material Witness Statute.
Saturday, July 30, 2011








The FBI recommended new recruits read anti-Islam books
(2 comments) The FBI was teaching new recruits about Muslims with a power point presentation that recommended they read anti-Islam books, according to a grainy copy of the PowerPoint obtained by the American Civil Liberties Union's Northern California chapter and the Asian Law Caucus, a San Francisco-based civil rights group.
Thursday, July 28, 2011








Peter King continues anti-Muslims witch hunt
Republican Rep. Peter King continued his anti-Muslim witch hunt Wednesday with his congressional hearing on the so-called "radicalization" of American Muslims. This time the focus of his hearing was the Somali community. This was King's third such hearing that came five days after the Oslo Massacre by the right-wing terrorist, Anders Behring Breivik who was perhaps radicalized by a group of anti-Muslim American bloggers.
Tuesday, July 26, 2011








Oslo massacre exposes the nexus of Islamophobia and right-wing extremism
More details have emerged on the Norwegian terrorist, Anders Behring Breivik and now we have enough details to piece together what's behind Friday's massacre which saw car bombings in Oslo and a mass shooting attack on the island of Utoya that caused the deaths of more than 90 people. Hours before his terrorist acts, Breivik left a 1550-page manifesto on internet. Its title is 2083: A European Declaration of Independence.
Saturday, July 23, 2011








Alleged Norwegian massacre gunman Anders Breivik is a right-wing anti-Muslim extremist
(3 comments) Anders Behring Breivik, a 32-year-old Norwegian who allegedly killed at least 90 people, most of them children, in Europe's worst terrorist attack since 2004, was reported Saturday to have a history of hatred of Muslims and of links with Christian fundamentalists and rightwing extremists such as Geert Wilders of Netherlands.
Friday, July 22, 2011








Dr. Fai's arrest tit-for-tat move by the US
US-Pakistan relations took a new twist Tuesday when Washington arrested the Kashmiri leader, Dr Ghulam Nabi Fai, on charges of working for the Pakistani spy agency, Inter Services Intelligence (ISI) which purportedly gave $4 million to Dr. Fai for years to lobby for the Kashmir issue.
Sunday, July 10, 2011








The US mounts pressure on Pakistan Army as Washington-Islamabad relations get worse
(1 comments) Washington's latest accusation against the Pakistani spy agency ISI and the purported North Korean letter, claiming transfer of millions of dollars to Pakistani generals, came amid reports that the United States has been pressing the Pakistan Army to allow the posting of a Security Liaison Officer (SLO) at every corps headquarters of the military but the army has rejected the demand considering it a security threat.
Wednesday, June 29, 2011








Bridagier Ali a scapegoat for rising anti-Americanism in Pakistan Army
(1 comments) Former Chief of Army Staff (COAS) General Mirza Aslam Beg does not believe that Brigadier Ali Khan and four other officers have been arrested on the grounds of having contacts with a banned organization, the Hizb-ut-Tehrir. "There are some other reasons behind these arrests, which, the present army leadership is concealing," he told The News, a leading newspaper of Pakistan.
Sunday, June 26, 2011








Politics is to Blame for Islamophobia Rise in US, says UCB/ CAIR Report
(1 comments) The University of California Berkeley's Center for Race and Gender (CRG) along with the Council on American-Islamic Relations (CAIR), has released a report outlining the exponential growth of Islamaphobia in the United States. The report argues that politics is to blame for much of the problem. The UCB/CAIR Berkeley report - called Same Hate, New Target - says Muslim-bashing factored into the 2010 midterm elections.
Friday, June 17, 2011








Peter King's witch hunt continues with second anti-Muslim hearing
(2 comments) The Chairman of the Committee on Homeland Security, Peter King (Republican-NY), is back again to exploit fear of American Muslims. On June 15, he continued Muslim witch hunt with another controversial hearing. This was the second in a series of hearings King has said he plans to hold on the issue of the so-called radicalization within the American Muslim community.
Thursday, June 16, 2011








Pakistan army's commercial ventures slammed
(1 comments) Awami National Party (ANP), an important ruling coalition party has asked the finance minister not only to provide details of the defense budget, but also give details of income of the commercial institutions being run by armed forces. The ANP says that today the armed forces were involved in construction of plazas, cement and pharmaceutical businesses and even running petrol pumps, CNG stations and marriage halls.
Monday, June 13, 2011








Extra-judicial killings in Pakistan
(3 comments) Disappearance of innocent citizens, extra-judicial and target killings are not uncommon in Pakistan but last Wednesday's brutal killing of young Sarfraz Shah by para-military Rangers in Karachi has shocked the nation. The execution-style killing of Sarfraz Shah is not an isolated incident.
Sunday, June 5, 2011








Ilyas Kashmiri reportedly killed in US drone attack in South Waziristan
Mohammad Ilyas Kashmiri, the commander of Harkat-ul Jihad al Islami (HuJI), was killed in a US drone attack near Wana, South Waziristan, on Friday night, Pakistani officials said Saturday. Shoaib Khan, a political agent, confirmed that Kashmiri had died in the strike at a militant compound in Ghwa Khwa area. "Kashmiri was killed in the late night attack," Mr Khan told journalists.
Thursday, June 2, 2011








Who is Behind the Abduction and Killing of Saleem Shahzad?
In Pakistan, where the disappearance and torture of people is not uncommon, Saleem Shahzad, a prominent journalist who wrote about the army's alleged links with al-Qaeda, was tortured and killed after being abducted from Islamabad Sunday, May 29 by unidentified men.
Sunday, May 29, 2011








Osama episode reinvigorates China-Pakistan ties
Pakistan's Defence Minister Chaudhry Ahmed Mukhtar announced on May 22 that China had "acceded to Pakistan's request to take over operations" of the Gwadar port while Islamabad also requested Beijing to build a naval base at the same port. This is perhaps the biggest shift in Pakistan's policy in the aftermath of Osama episode.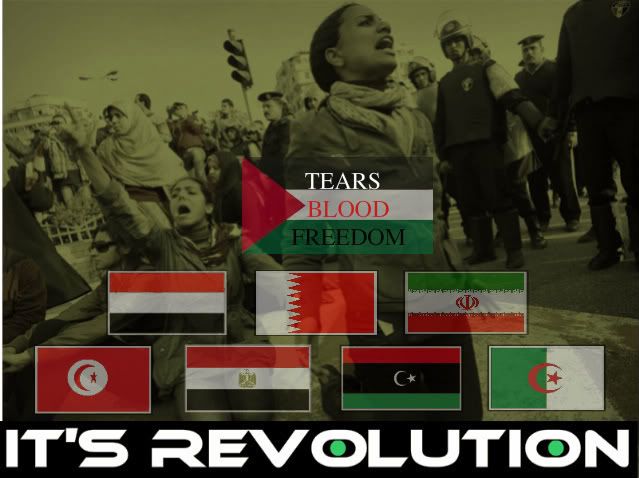 Saturday, May 21, 2011








Obama's reset rhetoric is unlikely to translate into meaningful policy change in the Middle East
(1 comments) President Barack Obama delivered a major foreign policy speech Thursday on historic changes in the Middle East. This was his second major address about America's relationship with the Muslim world which may be dubbed as Cairo-2. There were at least two parts to the president's speech. In the first part he outlined his administration's response to the "Arab Spring."