Articles Listed By Date List By Popularity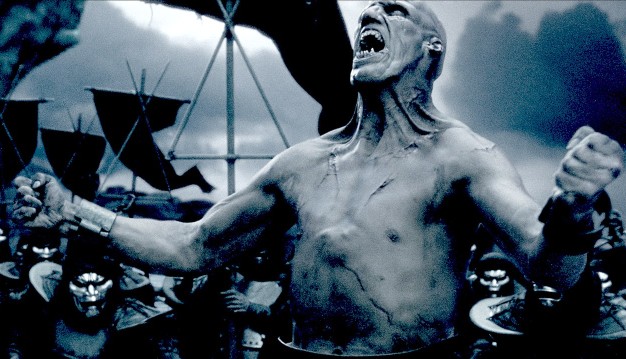 Tuesday, January 22, 2013








FSA-Rise of the Hashishi Assassins
(2 comments) They just keep coming. They know no mercy or morals. They don't negotiate. The only way to stop them is to kill them; and according to the myth that surrounds them ... you can't. The freedom they deliver to you is from the pain they inflict, the relief that comes with death.
Saturday, December 22, 2012








It's Not Our Grief; She Will Die
Possibly, even the life of a girl you never met can matter; and maybe if she's even alive at this writing, the value of a young woman's life may be the beginning of bringing relief to an entire people.
Friday, November 23, 2012








The Holocausts of Benjamin Netanyahu
(3 comments) In the aftermath of the Gaza airstrikes can anymore governments get away with genocide? Ghetto-ization? Do the Palestinians have any rights beyond being a political poker chip?
Monday, November 19, 2012








It's Not Grief when it's Someone Else
(2 comments) Article showing the brutality the Syrian people are enduring at the hand of the Arab Springers, and in their own words.
Monday, October 8, 2012








I've Come to Pick a Fight-children of a lesser god
(3 comments) Over 1000 pastors are committing civil disobedience for the right to tell their congregations how to vote? Where are they for the raging injustice to the people?
Monday, May 23, 2011








An Argument Against Christian Armies or Hammers of God (Part1)
(1 comments) An article showing the militant Dominionism coming down on all is a present reality and not a future concern
Wednesday, April 6, 2011








Rep. Peter King- Finding Radicals or Looking for Love in All the Wrong Places
(1 comments) Why radicals are never found only made
Wednesday, April 6, 2011








Non Orthodox Means and Methods to achieve Radiation barriers and establish minimum of ALARA
(1 comments) Methodology for possible use at Fukashima reactors to mitigate radialogical effects on workers
Wednesday, March 30, 2011








Communal Sin and The Unrighteous Faithful
(1 comments) How did we get here today?
Monday, March 21, 2011








The Death of My Country; Barrack Obama and the Black Swan Politic
(2 comments) Article questioning neocon support of Al Qaida within US Gov
Thursday, March 3, 2011








Days of Rage-Its not the Muslims Stupid
Article showing co-option of revolutions by government policy and further radicalizing of middle east.