Articles Listed By Date List By Popularity
Friday, March 7, 2014








Supporting the Ultra-Nationalists in Ukraine Invites Jewish Persecution, and Will Not Bring Peace to Either East or West
(38 comments) For me, the evidence is clear that Third Reich Nazis are making a comeback in Ukraine, backed by both governmental and non-governmental organizations (NGOs). Yet, it seems fair to ask, if this is so, why have the Jews, Israel, AIPAC, and the Anti-Defamation League (the ADL) been very quiet about it? Why aren't the rabbis pulling out their beards and sitting in ashes?
Friday, February 28, 2014








News Flashes from the Ground in Ukraine
(9 comments) This is the new democracy in Ukraine as it is unfolding. Every action of the parliament points to the trouble to come.
Wednesday, February 26, 2014








Is the Rebellion in Ukraine Really Aimed at Creating a National Socialist State?
(1 comments) This article argues that the rebellion in Ukraine is not fundamentally aimed at forming closer ties with the European Union. Instead, having its way cleared by powerful Ukrainian international lobbying groups that have gained the support of the American Congress, it seeks to create a National Socialist state rooted historically in a native German population in, and post-war Waffen SS migration to, Lviv in western Ukraine.
Thursday, February 13, 2014








Ukraine|Reigniting Genocide!| Reinventing the Nazi Party
(59 comments) The freedom offered to the Ukrainian people today is join the NAZI party or prepare to die. The EU is striving to set up the remnants of Hitler's 3rd Reich in Ukraine. Maybe they didn't get it last time around. America spent its treasure and sacrificed our grandparents, aunts, and uncles in that war. Our "greatest generation" pulled Europe out of the fire and this is how they hold our families sacrifices?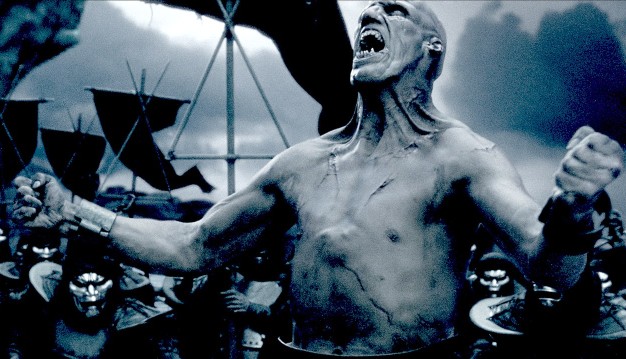 Tuesday, January 22, 2013








FSA-Rise of the Hashishi Assassins
(2 comments) They just keep coming. They know no mercy or morals. They don't negotiate. The only way to stop them is to kill them; and according to the myth that surrounds them ... you can't. The freedom they deliver to you is from the pain they inflict, the relief that comes with death.
Saturday, December 22, 2012








It's Not Our Grief; She Will Die
Possibly, even the life of a girl you never met can matter; and maybe if she's even alive at this writing, the value of a young woman's life may be the beginning of bringing relief to an entire people.
Friday, November 23, 2012








The Holocausts of Benjamin Netanyahu
(3 comments) In the aftermath of the Gaza airstrikes can anymore governments get away with genocide? Ghetto-ization? Do the Palestinians have any rights beyond being a political poker chip?
Monday, November 19, 2012








It's Not Grief when it's Someone Else
(2 comments) Article showing the brutality the Syrian people are enduring at the hand of the Arab Springers, and in their own words.
Monday, October 8, 2012








I've Come to Pick a Fight-children of a lesser god
(3 comments) Over 1000 pastors are committing civil disobedience for the right to tell their congregations how to vote? Where are they for the raging injustice to the people?
Monday, May 23, 2011








An Argument Against Christian Armies or Hammers of God (Part1)
(1 comments) An article showing the militant Dominionism coming down on all is a present reality and not a future concern
Wednesday, April 6, 2011








Rep. Peter King- Finding Radicals or Looking for Love in All the Wrong Places
(1 comments) Why radicals are never found only made
Wednesday, April 6, 2011








Non Orthodox Means and Methods to achieve Radiation barriers and establish minimum of ALARA
(1 comments) Methodology for possible use at Fukashima reactors to mitigate radialogical effects on workers
Wednesday, March 30, 2011








Communal Sin and The Unrighteous Faithful
(1 comments) How did we get here today?
Monday, March 21, 2011








The Death of My Country; Barrack Obama and the Black Swan Politic
(2 comments) Article questioning neocon support of Al Qaida within US Gov
Thursday, March 3, 2011








Days of Rage-Its not the Muslims Stupid
Article showing co-option of revolutions by government policy and further radicalizing of middle east.