Articles Listed By Date List By Popularity
Thursday, July 10, 2014








We Want People to Change Their Minds
(1 comments) Word came recently that both the Philadelphia Quakers and the Unitarian General Assembly have decided to divest from fossil fuels. These historic institutions were helping to transform the political and moral landscape, redefining for our time what's right and wrong. Destroying the climate, they were saying, is incompatible with our evolving ethical sense.
Sunday, April 20, 2014








Bill McKibben: We Need to Win Not Delay the Keystone XL Pipeline Decision
The climate fight can't be delayed. We need to keep building the movement, and we need to keep putting heat on leaders like President Obama until we win, not delay, the decision on the Keystone XL pipeline. Yesterday's DC decision just reinforces the message that if we stand together we will make a decisive difference.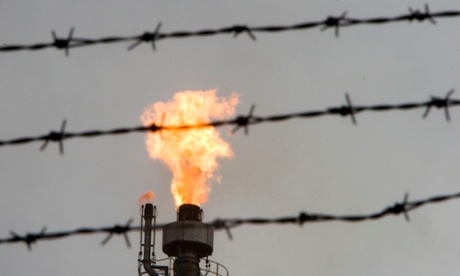 Friday, April 4, 2014








Exxon Mobil's response to climate change is consummate arrogance
Exxon Mobil said that government restrictions that would force it to keep its reserves in the ground were "highly unlikely," and that they would not only dig them all up and burn them, but would continue to search for more gas and oil -- a search that currently consumes about $100 million of its investors' money every single day.
Wednesday, December 18, 2013








Obama and Climate Change: The Real Story
(3 comments) Should Obama do the right thing on Keystone XL, a decision expected sometime in the next six months, he'll at least be able to tell other world leaders, "See, I've stopped a big project on climate grounds." That could, if he used real diplomatic pressure, help restart the international talks he has let lapse. He's got a few chances left to show some leadership.
Tuesday, October 29, 2013








Speech by Sophie Prize Winner Bill McKibben
(2 comments) The world's governments have all agreed that a rise of two degrees is the most that can be tolerated. It's doubtless too high a number: if one degree melts the Arctic, it's folly to see what two degrees will do. Our current trajectory heads us for a rise of 4 or 5 degrees. How to win the change we need, if reason alone will not prevail? Sometimes, we've found, we need to spend our bodies and go to jail in order to be heard.
Wednesday, August 21, 2013








Leaderless Movements For A New Planet
(2 comments) There are plenty of others who will arise in new moments, which is a good thing, since the physics of climate change means that the movement has to win some critical victories in the next few years but also last for generations. Rooftop by rooftop, we're aiming for a different world, one that runs on the renewable power that people produce themselves in their communities.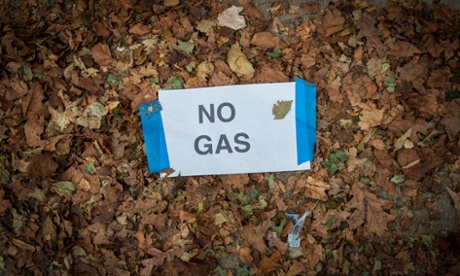 Sunday, June 2, 2013








It's Time To Stop Investing In The Fossil Fuel Industry
(2 comments) The fossil fuel industry should be turned into an energy industry: we have to take the hundred million dollars a day that Exxon spends on finding new oil, and have them spend it on solar panels instead. Which is why, for now, we have to divest those stocks.
Sunday, May 26, 2013








Keystone: What We Know
(7 comments) Analysts said earlier this spring that in the wake of the KXL battle it's likely every new pipeline will face a battle. Tarsands barons like the Koch brothers still have all the money, and they've still got the odds in their favor. But the smart money has lost a few IQ points.
Saturday, April 13, 2013








The Fossil Fuel Resistance
(3 comments) After decades of scant organized response to climate change, a powerful movement is quickly emerging around the country and around the world, building on the work of scattered front-line organizers who've been fighting the fossil-fuel industry for decades. It has no great charismatic leader and no central organization; it battles on a thousand fronts. But taken together, it's now big enough to matter, and it's growing fast.
Tuesday, April 2, 2013








The Methane Beneath Our Feet
(1 comments) Because of the grave threat methane poses to the climate, the dangers of natural gas leakages go well beyond the immediate risk of exploding manhole covers (though recent measurements in Washington, DC indicate that there is enough leaking gas to cause any cautious pedestrian a certain amount of worry).
Saturday, March 2, 2013








Keystone XL: A Choice Between Big Oil or a Sustainable Planet
(7 comments) With Secretary of State John Kerry half a world away and D.C. focused on the budget fight, the State Department released a new environmental impact statement for the pipeline. Like the last such report, it found that approving an 800,000 barrel-a-day fuse to one of the planet's biggest carbon bombs was "unlikely to have a substantial impact" on the tar sands or the climate.
Monday, February 25, 2013








The Case for Fossil-Fuel Divestment
(2 comments) With Washington blocked, campuses are suddenly a front line in the climate fight -- a place to stand up to a status quo that is wrecking the planet. The campaign to demand divestment from fossil fuel stock emerged from nowhere in late fall to suddenly become the largest student movement in decades. It's where the action all of a sudden is.
Saturday, February 2, 2013








Bringing It All Back Home': How Vermont Can Lead on Localizing the Climate Fight
(3 comments) Bill McKibben spoke to the legislators in the Vermont statehouse about climate change.
Saturday, January 12, 2013








Idle No More, Think Occupy With Deeper Roots
(7 comments) I don't claim to know exactly what's going on with #IdleNoMore, the surging movement of indigenous activists that started late last year in Canada and is now spreading across the continent -- much of the action, from hunger strikes to road and rail blockades, is in scattered and remote places, and even as people around the world plan for solidarity actions on Friday.
Sunday, December 9, 2012








Clinton's Environmental Failure
(13 comments) It's been one of Washington's worst-kept secrets that Clinton wants the pipeline approved. And why not? Its builder, TransCanada, hired her old deputy campaign manager as its chief lobbyist and gave lobbying contracts to several of her big bundlers. Her rumored successor is just as involved -- Susan Rice has millions in stock in TransCanada and other Canadian energy companies.
Wednesday, October 31, 2012








Sandy forces climate change on US election despite fossil fuel lobby
(7 comments) It's not that our politicians didn't know about climate change: I've watched, for two decades, as the world's best scientists make the annual trek to Capitol Hill to lay out the latest data. It's that, as scary as those charts and graphs were, the fossil fuel industry was scarier still.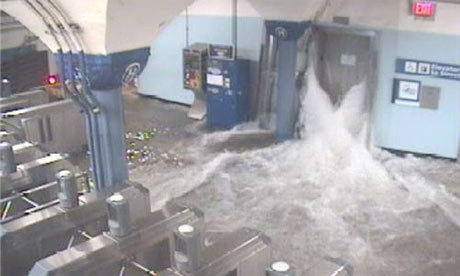 Tuesday, October 30, 2012








Hurricane Sandy has drowned the New York I love
(1 comments) New York is the city I love best, and I'm trying to imagine it from a distance tonight. The lurid, flash-lit instagram images of floating cars in Alphabet City or water pouring out of the East River into Dumbo, the reports of bridges to the Howard Beach submerging and facades falling off apartment houses -- it all stings. It's as horrible in its very different way as watching 9/11.
Friday, July 20, 2012








Global Warming's Terrifying New Math
(11 comments) We're in the same position we've been in for a quarter-century: scientific warning followed by political inaction. Among scientists speaking off the record, disgusted candor is the rule. One senior scientist told me, "You know those new cigarette packs, where governments make them put a picture of someone with a hole in their throats? Gas pumps should have something like that."
Sunday, May 13, 2012








The Koch-Stone XL Pipeline
House leaders are busily trying to fasten automatic approval of the Keystone Pipeline, the biggest straw into the pipelines yet, onto a must-pass transportation bill. And the real power behind the drive for tar sands oil: the Koch Brothers.
Saturday, February 11, 2012








Keystone XL: Time for the Senate to Show Some Courage
(1 comments) The fight against Keystone XL has moved to Congress & your keyboard.
Thursday, January 19, 2012








Obama's Denial of Keystone Permit Was a Welcome Win Against Big Oil
(2 comments) When the president denied the permit for Keystone XL on Wednesday, he didn't just turn the usual balance of power upside down, he turned the conventional wisdom more or less on its head. There's in fact one reason to build the pipeline -- to make even more money for the richest industry on earth.
Monday, January 9, 2012








Armed With Naivete
(2 comments) ...Congress's approval rating is now at 9%, which is another way of saying that everyone who's not a lobbyist hates them and what they're doing...
Friday, October 28, 2011








#surround The White House To Stop Keystone Xl
Maybe a bit of ring-around-the-Obama will change the president's tune. Something needs to.
Friday, October 14, 2011








Obama and the corruption of big oil
(5 comments) Obama had mojo when he knew it wasn't about him, that it was about change. But when you promise change, you have to deliver. His last best opportunity may come with that Keystone Pipeline decision, which he can make entirely by himself, without our inane Congress being able to get in the way.
Thursday, August 4, 2011








New pipeline to challenge Obama's promises
(3 comments) There's real worry that the fix is in, especially since recently released WikiLeaks documents show American officials working with the tar sands companies to develop a strategy to "spin" reporters and win favorable press coverage. Still -- the ultimate decision will rest with President Obama. Hence the sit-ins. And the buttons.
Wednesday, June 29, 2011








If Brazil Has to Guard Its Rainforest, Why Does Canada/U.S. Get to Burn Its Tar Sands?
(2 comments) Exploiting the tar sands is a crime, pure and simple -- and, given the stakes, it is one of the most staggering the world has ever seen.
Sunday, June 5, 2011








Three Strikes and You're Hot: Time for Obama to Say No to the Fossil Fuel Wish List
(2 comments) Canadian oil sands extraction is one of the biggest environmental disasters in history. Another big disaster in the works which promises to be another major blow to moderating global warming is the planned mining of the Powder River Basin of Montana and Wyoming, one of the world's richest deposits of coal.
Wednesday, May 25, 2011








A link between climate change and Joplin tornadoes? Never!
It's very important to stay calm. If you got upset about any of this, you might forget how important it is not to disrupt the record profits of our fossil fuel companies. If worst ever did come to worst, it's reassuring to remember what the US Chamber of Commerce told the EPA in a recent filing: that there's no need to worry because "populations can acclimatize to warmer climates via a range of behavioral... adaptations."
Tuesday, October 5, 2010








BREAKING: Putting Solar on the White House!
Just in time to give the Global Work Party a White House-sized boost, the Obama administration announced this morning that they are going to put solar panels on the First Family's living quarters, returning to a tradition begun by president Jimmy Carter and abandoned by Ronald Reagan.
Saturday, September 18, 2010








Notes on the Enthusiasm Gap
(1 comments) Solar panels for the White House? There's an enthusiasm gap.
Sunday, July 11, 2010








Tell World Leaders to Go Solar!
(1 comments) Those solar panels won't be enough solve climate change, obviously. But they'll send a strong symbolic message about what the future demand--and maybe our leaders will see how easy it is to start down a greener path. If they hammer in a solar panel, perhaps they'll feel more committed to hammering out some clean energy legislation.
Tuesday, July 6, 2010








Want to Light up a Movement? Think Art, Engage the Heart
(14 comments) Art, a good way to build a movement & change the world.