Petition: "Free Chelsea Manning and Julian Assange"
Ending date: December 31, 2019 07:00:00
How to Handle Results? Forward to Petition Submitter for Delivery
Recipients:
Chelsea Manning
William G. Truesdale Adult Detention Center
2001 Mill Road
Alexandria, VA 22314

Julian Assange
DOB: 3/07/1971
HMP Belmarsh
Western Way
London SE28 OEB
UK

Rob Davis
HMP Belmarsh
Western Way
London SE28 OEB
UK
Subject of Letter to Recipient: End the Unlawful Detention of Chelsea Manning and Julian Assange

Letter to Recipient:

Write letters of support to Chelsea Manning and Julian Assange! After years of obfuscation, the U.S. has finally revealed its hand by charging Julian Assange with espionage for exposing US war crimes in Iraq and Afghanistan. As a result, Chelsea Manning has been re-imprisoned for her continued refusal to testify against Assange. If the U.S. is successful in extraditing Assange to our country, it will mark the first time that the espionage act has been used to prosecute a publisher. Chelsea ManningWilliam G. Truesdale Adult Detention Center2001 Mill RoadAlexandria, VA 22314Julian AssangeDOB: 3/07/1971HMP BelmarshWestern WayLondon SE28 OEBUKAdditionally, write letters to the governor of Belmarsh, Rob Davis, protesting the imprisonment and torture of Julian Assange. You can use this template:Dear Governor Rob Davis,I am writing to protest the horrific treatment of Julian Assange and to demand his immediate release in order to receive professional medical care. The United Nations special rapporteur on torture has stated that Assange is suffering from extreme psychological torture and his health has declined precipitously since his imprisonment at Belmarsh. As a political prisoner unlawfully detained by the UK due to pressure from the US, he should be released immediately. Jail the war criminals not the publisher.
3 2 2
Rate It | View Ratings
Kathy Swift holds a PhD in Education and is a local activist, organizer, and citizen journalist. Podcasts of her programs can be found at KCSB on SoundCloud. "If wars can be started by lies, peace can be started by truth." - Julian (more...)

The views expressed herein are the sole responsibility of the author and do not necessarily reflect those of this website or its editors.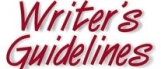 STAY IN THE KNOW
If you've enjoyed this, sign up for our daily or weekly newsletter to get lots of great progressive content.
To View Comments or Join the Conversation: