"Lakota Sioux American Indian representatives declared sovereign nation status on Thursday, December, 20, 2007 in Washington D.C. following Mondays withdrawal from all previously signed treaties with the United States Government. The withdrawal hand delivered to the Deputy Director of Public Liaison at the State Department immediately and irrevocably ends all agreements between the Lakota Sioux Nation of Indians and the United States Government outlined in the 1851 and 1858 Treaties at Fort Laramie, Wyoming.
"This is an historic day for our Lakota people," declared Russell Means, Itacan of Lakota. "United States colonial rule is at its end!"
Our Forefathers made the treaties in good faith with the sacred Canupa and with the knowledge of the Great Spirit, said Garry Rowland from Wounded Knee. They never honored the treaties, that's the reason we are here today.
The four member Lakota delegation traveled to Washington D.C. culminating years of internal discussion among treaty representatives of the various Lakota communities. Delegation members included well known activist Russell Means, Women of All Red Nations [WARN] founder Phyllis Young, Oglala Lakota Strong Heart Society leader Duane Martin Sr., and Garry Rowland, Leader Chief Big Foot Riders. Means, Rowland, Martin Sr. were all members of the 1973 takeover.
Few Americans remember the siege at Wounded Knee in the 1970s, but perhaps they should. Members of the American Indian Movement [AIM] occupied parts of Pine Ridge in protest of the brutal killing of two of their own, the disgustingly mild prosecutions for those murders, and the beating of the mother of one of those two when she attempted to seek justice from the U.S. government. The AIM were seeking their rights under U.S. law and for the U.S. government to honor treaties with the American Indian that had been ignored for more than a century. It was a lawful - and a peaceful until attacked - protest.
In response, the FBI fired almost 200,000 rounds at the protesters [the protesters did fire weapons in their own defense, but only over their attackers heads ] in an illegal show of force. The siege at Wounded Knee lasted 71 days. This was largely ignored by the U.S. population, due to media indifference.
Later the defense team for Russell Means and Dennis Banks was infiltrated by a government informant, which led to perjured testimony and a very angry Judge who stated that the government was more interested in convictions than in justice and who dismissed all charges against the defendants. At least, all those years ago, a portion of our justice system still operated as it was supposed to.
Leonard Peltier was not so lucky. He was tried in North Dakota, and was sentenced to two consecutive life sentences in prison. He remains there today even though evidence recovered after the siege clearly showed that the two FBI deaths were attributable to friendly fire. During his years in prison, through his art and letters, he has continued to work for oppressed people everywhere.
Russell Means has remained free and has not been idle in the intervening decades. A committed libertarian, he has written several books, run for office on the Libertarian ticket, and continued to pursue a film career that has made him a household face and name. Apart from that, he has bided his time, waiting for just the right moment in history.
That moment has come. In September of this year, the United Nations passed a non-binding resolution on the rights of indigenous peoples. Canada, the United States and Australia refused to sign.
On Wednesday of this week, Means led a delegation of Lakota Sioux to meet with the U.S. State Department, and the embassies of Bolivia, Chile, South Africa, and Venezuela declaring their secession from the United States of America.
Means stated, "We are no longer citizens of the United States of America and all those who live in the five-state area that encompasses our country are free to join us The land of the Lakota Sioux encompasses portions of Nebraska, North and South Dakota, Wyoming and Montana. Anyone willing to renounce their U.S. citizenship would live on Lakota land tax free and the Lakota would issue their own passports and driving licenses.
Source:
- Advertisement -
Capitol Hill Blue, Reader Rant: Lakota Sioux May Be Best and bravest of us, 12/21/07
CommonDreams.Org, NEWS CENTER, Freedom! Lakota Sioux Indians Declare Sovereign Nation Status 12/20/07
.
- Advertisement -
An OEN Editor. Born-03/20/1934, BA Pol. Sci.-U of Washington-1956, MBA-Seattle U-1970, Boeing-Program Control-1957-1971, State of Oregon-Mental Health Division-Deputy Admistrator-1971-1979, llinois Association of Community MH (
more...
)
The views expressed herein are the sole responsibility of the author and do not necessarily reflect those of this website or its editors.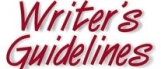 STAY IN THE KNOW
If you've enjoyed this, sign up for our daily or weekly newsletter to get lots of great progressive content.