wind electricity -- or at least the use of it -- is on the rise. This is good news for everyone, because it's clean, renewable energy that will help cut operation costs and improve the environment. Several engineering advances in the field have seen production costs plummet, making them more viable for widespread adoption. The costs are so reasonable, in fact, that renewable energy sources now give oil, gas and coal
a surprising amount of competition
.
The biggest hurdle when it comes to renewable energy like solar and wind power is that it's relatively unpredictable. There may be long periods where energy is rampant, and then there are lulls where energy is scarce. The way to combat this problem is to install an energy storage system, a backup battery of sorts that will kick into gear when those lulls happen, and store tons of excess energy when needed.
It's not just about storage -- it's about the capacities they can handle. In areas that utilize solar and wind energy, winter months may see remarkably long periods of time where the wind isn't available and the sun doesn't shine. In those cases, the storage systems need to be able to service extremely large areas, like entire regions or cities.
It is this need to develop a large-scale energy storage system that calls for fresh, innovative technology to be used.
Cue Compressed Air Energy Storage Systems
One form of energy storage relies on hydroelectric power. With these kinds of systems, a current stream of power pumps water uphill from one reservoir to another. When additional energy is needed, gates are released in the upper reservoir, and water flows down a chute spinning turbines and creating more electricity.
Another type of storage comes from a form of unique compressed air systems, called -- you guessed it -- compressed air energy storage or CAES for short.
These systems tap into the energy grid and store excess energy for use later by converting it into compressed air. This compressed air -- or energy -- is stored inside tanks placed into underground caverns filled with salt deposits.
Currently, there are two existing systems: One is in the US and the other is in Germany. However, the European Union has agreed to begin working on one such system in Ireland. When running properly, the system is expected to generate and add 330 megawatts of power to the grid for periods of up to six hours at a time. The estimated savings for such an influx of power is about 300 million euros. From that information, you can begin to see the efficiency that CAES, and energy storage systems can offer.
The beauty of CAES systems is that they can be used in the energy exploration and natural gas industries for many things. One could go so far to say that compressed air energy storage is versatile.
The Future is Energy-Efficient
Of course, the biggest issue with CAES systems is that their total energy efficiency is generally less than 50%. At the moment, this makes them most useful for peak shaving, or as backup energy systems when there is a heavy demand on the main power grid.
It will take some ingenuity and time to get these systems operating at the levels that we actually need. Think on a much bigger scale, if you will. In order to store enough electricity to power the entire world for just ten days, we would need to produce and store 500 million megawatt hours of energy. That's going to take a whole lot more than just one of these CAES systems. That said, it's impossible without them, and that's exactly why we need storage systems, like compressed air energy storage.
Renewable energy just isn't reliable enough to be used on a grand scale without some form of energy storage supporting it.
Image by Public Domain Archive
Kayla Matthews is an IT journalist and blogger. You can also find her work on The Huffington Post and MakeUseOf.
The views expressed herein are the sole responsibility of the author and do not necessarily reflect those of this website or its editors.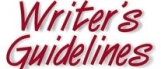 STAY IN THE KNOW
If you've enjoyed this, sign up for our daily or weekly newsletter to get lots of great progressive content.
To View Comments or Join the Conversation: