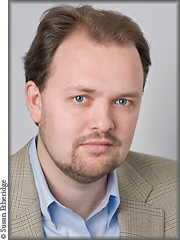 Education
(
Image
by
williambole.com
)
Details
DMCA
Duluth, Minnesota (OpEdNews) November 23, 2016: Before the election on November 8, 2016, political pundits (roughly the equivalent of weather forecasters) worked with red-and-blue maps of the United States to identify various red "paths" and various blue "paths" that each major political party's 2016 white presidential candidate might take to a possible victory in the Electoral College.
As you may have noticed, no political pundits are crowing today that they called the actual "path" that the Republican Party's 2016 presidential candidate, Donald J. Trump (born in 1946), took to his decisive Electoral College victory.
As I write, the Democratic Party's 2016 presidential candidate, former Secretary of State Hillary Rodham Clinton (born in 1947), holds a substantial lead in the popular vote in excess of two million votes.
Once again, we should note that no political pundit had forecast that Hillary would receive a substantial number of votes in the popular vote, but lose decisively in the Electoral College.
Nevertheless, we are probably not going to be relieved of political pundits making mistaken election forecasts, just as we are not likely to be relieved of weather forecasters.
After the election results were known, political pundits promptly pivoted to articulating post-election analyses. Even though it is hard to believe, many political pundits actually get paid real money, just as weather forecasters do.
In the mix of post-election punditry, I want to call attention to Mark Lilla's "The End of Identity Liberalism" (dated November 18, 2016) and Ross Douthat's "The Crisis for Liberalism" (dated November 19, 2016) -- both in the Sunday Review section of the Sunday print edition of the New York Times. So an editor may have orchestrated the match-up of the two pieces.
Mark Lilla (born in 1956) is a white political scientist at Columbia University. Ross Douthat (born in 1979) is a white Catholic convert and conservative columnist at the New York Times.
In the title of Lilla's piece and throughout his essay, he refers to "identity liberalism," which he characterizes as allegedly celebrating the differences of our diverse ethnic groups.
For his part, Douthat is a wee bit more explicit, characterizing "the concept of 'identity politics' as shorthand for a vision of political liberalism as a coalition of diverse -- gay and black and Asian and Hispanic and female and Jewish and Muslim and so on -- bound together by a common struggle against the creaking hegemony of white Christian America [also known as white Anglo-Saxon Protestant, or WASP for short, cultural dominance]."
So our two white male commentators have one thing in common -- they are commenting on a certain cultural and political trend that is not known for celebrating white male Anglo-Saxon Protestants or other white males, except possibly for certain white male feminists or other favored white males. (Disclosure: I am also a white male commentator.)
Historically in American culture, white Anglo-Saxon Protestants, and former Protestants, dominated the prestige culture down to, say, 1960, when the white male Roman Catholic Irish-American Harvard-educated Senator John F. Kennedy of Massachusetts narrowly defeated the white male Vice President Richard M. Nixon in the 1960 presidential election. Tragically, President Kennedy was assassinated on November 22, 1963.
No doubt the cultural and legislative victories of the black civil rights movement in the 1960s contributed to the white backlash that helped power Trump's Electoral College victory.
(Note: You can view every article as one long page if you sign up as an Advocate Member, or higher).