Reprinted from RT
>
The House of Saud now finds itself in times of extreme trouble. Their risky oil price war may eventually backfire. The succession of King Abdullah may turn into a bloodbath. And the American protector may be musing a change of heart.
Let's start with oil -- and some background. As much as US supply has increased by a couple of million barrels a day, enough oil from Iran, Kirkuk in Iraq, Libya and Syria has gone out of production; and that offsets extra US oil on the market. Essentially, the global economy -- at least for the moment -- is not searching for more oil because of European stagnation/recession and the relative China slowdown.
Since 2011, Saudi Arabia has been flooding the market to offset the decrease in Iran exports caused by the US economic war, a.k.a. sanctions. Riyadh, moreover, prevented OPEC from reducing country production quotas. The House of Saud believes it can play the waiting game -- as fracked oil, mostly American, is inexorably driven out of the market because it is too expensive. After that, the Saudis believe they will regain market share.
In parallel, the House of Saud is obviously enjoying "punishing" Iran and Russia for their support of Bashar Assad in Damascus. Moreover, the House of Saud is absolutely terrified of a nuclear deal essentially between the US and Iran (although that's still a major "if") -- leading to a long-term detente.
Tehran , though, remains defiant. Russia brushed off the attack because the lower ruble meant state revenues remained unchanged -- so there will be no budget deficit. As for oil-thirsty East Asia -- including top Saudi customer China -- it's enjoying the bonanza while it lasts.
Oil prices will remain very low for the time being. This week Goldman Sachs lowered their 2015 WTI and Brent Crude forecasts; Brent was slashed from $83.75 a barrel to $50.40, WTI was cut from $73.75 to $47.15 a barrel. Prices per barrel could soon drop as low as $42 and $40.50. But then, there will be an inevitable "U-shaped recovery."
Nomura bets that oil will be back to $80 a barrel by the end of 2015.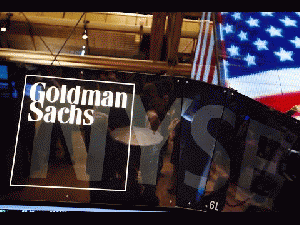 Punish Russia or bust
US President Barack Obama, in this interview, openly admitted that he wanted "disruptions" in the "price of oil" because he figured Russian President Vladimir Putin would have "enormous difficulty managing it." So that settles the argument about hurting Russia and US-Saudi collusion, after US Secretary of State John Kerry allowed/endorsed King Abdullah in Jeddah to simultaneously raise oil production and embark on a cut price strategy.
Whether Kerry sold out the US shale gas industry out of ignorance or incompetence -- probably both -- is irrelevant. What matters is, if the House of Saud were ordered to back off, they would have to do it in a flash; the "Empire of Chaos" dominates the Persian Gulf vassals, who can't even breathe without at least an implicit US green light.
What is way more troubling is that the current bunch in Washington does not seem to be defending US national and industrial interests. If humongous trade deficits based on currency rigging were not enough, now virtually the entire US oil industry runs the risk of being destroyed by an oil price racket. Any sane analyst would interpret it as contrary to US national interests.
Anyway, the Riyadh deal was music for the House of Saud's ears. Their official policy has always been to slash the development of all potential substitutes for oil, including US shale gas. So why not depress oil prices and keep them there long enough to make investments in shale gas a lunatic proposal?
But there's a huge problem. The House of Saud simply won't get enough in oil revenues to support their annual budget with oil at below $90 a barrel. So as much as hurting Iran and Russia may be appealing, hurting their own golden pocketbooks is not.
The long-term outlook spells out higher oil prices. Oil may be replaced in many instances; but there isn't a replacement -- yet -- for the internal combustion engine. So whatever OPEC is doing, it is actually preserving demand for oil vs. oil substitutes, and maximizing the return on a limited resource. The bottom-line: yes, this is predatory pricing.
(Note: You can view every article as one long page if you sign up as an Advocate Member, or higher).
Pepe Escobar is an independent geopolitical analyst. He writes for RT, Sputnik and TomDispatch, and is a frequent contributor to websites and radio and TV shows ranging from the US to East Asia. He is the former roving correspondent for Asia (more...)

The views expressed herein are the sole responsibility of the author and do not necessarily reflect those of this website or its editors.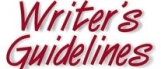 STAY IN THE KNOW
If you've enjoyed this, sign up for our daily or weekly newsletter to get lots of great progressive content.
To View Comments or Join the Conversation: