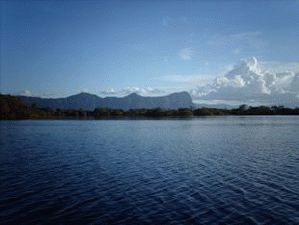 File:Amazonas Venezuela.JPG - Wikimedia Commons
(
Image
by
(From Wikimedia) No machine-readable author provided. Ambar~commonswiki assumed (based on copyright claims). / No machine-readable source provided. Own w
, Author: See Source)
Details
Source
DMCA
I just got back home to New York from a three month long visit with relatives and friends in Venezuela. I stayed in the homes of a taxi driver, a trucker and a construction worker. I traveled across ten Venezuelan states and lived in three different towns.
Venezuela is a beautiful country that is beset with serious challenges. Mainstream media distorts the reality of Venezuela and I would like to held set the record straight. It is often overlooked that Venezuela has made great progress in the elimination of extreme poverty and has made great strides towards its goal of a society with greater economic equality than any other country. Far from being a dictatorship, Venezuela has been democratic to a fault. Not only were individuals who tried to overthrow the duly elected government in 2002 not imprisoned, they were able to run for office.
At this very time opponents of the government are exercising their right under the Constitution to petition for a recall vote against President Maduro. The opposition has a large bloc in the National Assembly and it dominates the media. The Mayor of Caracas is a member of the opposition as are three state governors.
Under these circumstances, violent tactics cannot be justified nor can foreign intervention be justly contemplated. Venezuela's people are living through the difficulties of recession, a high rate of inflation and shortages of certain food and personal care items. The government's goal of leading a peaceful and democratic transition to a socialist society is being put to the test.
Economic sanctions or other forms of intervention are the last things that anyone who cares about Venezuela and its people would contemplate or support.
Venezuela is capable of finding its own path through its current problems and it must be permitted to do so.