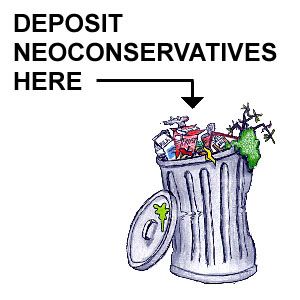 A Trump supporter writing at opednews wrote: " What concerns me is the reckless endangerment of the lives of millions of human beings by the neocons and their liberal interventionist allies, it is these zealots who are hellbent at risking a nuclear confrontation in order to impose their messianic dogma of regime change upon the planet."
It is not the technical errors (4) in one run-on sentence, but the failure to point out that Trump the Great has appointed the neo-cons to his staff, including the chief propagandist for Bush, Woolsey of the CIA and Wall St, Hadley the spy chief, and Bolton, who is urging bombing Iran. Trump is stuffing his administration with war hawks....what could go wrong? Who better to bring peace than a gang of seasoned warriors with a plan for US hegemony through war?
"
But who is urging us to threaten Russia militarily? It is not a liberal. Who is urging bombing Iran, Russia's (and China's) military ally? It's that liberal zealot, John Bolton, the most radical of the neo -cons, who if he is not selected Secy of State may well be in line for NSA chief. He's on board and he screaming for war. Is this the path to peace?
We will threaten those motherf...kers...and if they don't cave in, bombs away!!!
""Mr. Giuliani, 72, is believed to be one of two front-runners for the top foreign policy job in the Trump administration.
The other widely-tipped contender is John Bolton, a hawkish former U.S. ambassador to the United Nations who was a key supporter of the 2003 invasion of Iraq and last year called for the United States to bomb Iran. " telegraph.co
So the neo -con plan for world domination by endless war continues, with the most radical neo-cons moving into the White House. It appears these are not liberal zealots but far right war mongers.
I think it critical to point that out, as it totally contrasts Trump's choices with his propaganda rhetoric.
Your article is a valuable contribution,except for ignoring that Trump is hiring neo -cons to run the show..... I feel it needs to include the coup regime planning to take power in a few months, despite, having lost the election by 2.5 million.
Bush also lost, and that turned out really well, didn't it? He also promised a "humble foreign policy" and "no nation building," while actually starting several criminal wars and slaughtering half a million and wasting 4 trillion, all borrowed.
These are the liberal zealots who brought us the Iraq War, many of whom have been hired by Trump to "bring peace."
It appears that Trump is loading up with war hawks, and it is questionable whether that means we will have peace.....threatening Russia militarily or attacking their ally, Iran, both run the risk of thermonuclear war.......but perhaps what has failed in the past will work this time: look how successful bullies like Hitler and Mussolini were: threatening nuclear war may just be the path to peace. What do you think?
(Note: You can view every article as one long page if you sign up as an Advocate Member, or higher).