File:Afghan National Detention Facility in Kabul -a.jpg ...
(
Image
by
(From Wikimedia) Shawn Graham
, Author: Shawn Graham)
Details
Source
DMCA
>
Rahmatullah Nabil knows the ground reality. He had been heading Afghan's National Directorate of Security (NDS) for the past five years. It was for nothing that he stood in the way of implementing the MOU on cooperation between ISI and NSD, an idea Gen Raheel Sharif had successfully sold to President Ghani six months ago in July.
Ghani met the ISI chief, Rizwan Akhtar last year. Rahmatullah Nabil was excluded from their tête--tête largely because Rawalpindi had no liking for him. In fact, Pakistan has been keen to see his exit since "it emerged the NDS under his watch attempted to recruit Latif Mehsud, then the second most important commander in the Pakistani Taliban, as an intelligence source". For Rahmatullah Nabil, cultivating Mehsud was a bid "to send a message to Pakistan that if they can do this, we also can do it."
Now, as a result of the Islamabad conference, Nabil resigned; President Ghani will talk to the Taliban and will seal a deal that would give the Islamist Jihadi group a legitimate place at the high table in Kabul. Should Ghani pay such a high price on Gen Raheel's terms for the heck of peace mirage?
What about the Americans? Should they encourage an enterprise that has the potential of creating a Caliphate, which is the clamour of the Daesh, Taliban, Hizb-ut-Tahrir, Jamaat-ud-Dawa (JuD) and a host of other Islamist groups that have strong support base in Pakistan?
It can be no body's case that the United States is not aware of the grounds for Rahamutllah's fears which he has since put in public domain. More than three years ago, on June 22, 2012 to be precise, the US commander of NATO troops in Afghanistan, Gen John Allen shared the sane perception. And publicly blamed the Haqqani Network for its "unspeakably brutal attacks" for the past decade.
One such attack was a 12-hour siege of a lake-side hotel in Kabul that killed 18 people in 2012. Reuters quoted the General saying that the Kabul hotel attack 'bears the signature of the Haqqani Network, which continues to target and kill innocent Afghans and blatantly violate Afghan sovereignty from the safety of Pakistan'.
Significantly, Allen's denouncement came just weeks after the then US Defence Secretary Leon Panetta said the Washington was running out of patience with Pakistan over its refusal to eliminate terror havens. Around the same time, that is June 2012, the then Secretary of State Hillary Clinton asked Islamabad to 'stop keeping poisonous snake in your backyard'.
Appearing on the Charlie Rose show, she said: 'What we have said to the Pakistanis is look, if there were ever an argument in the past for your policy of hedging against Afghanistan by supporting the Haqqani Network, or the Afghan Taliban or the LeT (Lashkar-e-Toiba) against India, those days are over because that is like the guy who keeps poisonous snakes in his backyard convinced they'll only attack his neighbours'.
And she went on to say: In the aftermath of the Soviet withdrawal from Afghanistan, 'Pakistanis had embraced a kind of jihadi mentality in part to stimulate fighters both from the outside and within Afghanistan'.
Put simply, the Americans are fully aware of the jihadi enterprise based in Pakistan. They are also aware that the enterprise wants to install in Kabul a regime that is beholden to Islamabad and does its bidding. Pakistan's enthusiasm for peace dialogue between Kabul and Taliban shows it has not given up its fixation with its decades' old 'strategic depth' (beyond Durand Line) doctrine
Washington is the lone global policeman no doubt but it cannot for ever remain on sentry duty at the Durand Line even with all its eyes on the sky and ears on the ground. It is guided by short term pursuits, and goaded by near term compulsions.
Well, the San Bernardino massacre has brought the United States face -to- face with the Islamic State; the quest of Islamic militants for a new Caliphate is now at its very door step. Yet Washington refuses to borrow a thinking cap in the Af-Pak region. Instead it is pushing Afghan President Ashraf Ghani to hold peace dialogue with the Taliban under the aegis of Pakistan.
Pakistan Minister Khawaja Muhammad Asif has in the meantime set the cat among pigeons in an interview with BBC Urdu service (Dec 12, 2015). "Pakistan will use its influence on the Taliban if needed for the protection of TAPI project so that security concerns can be redressed", he said as work on the US--backed1700-km gas pipeline from Turkmenistan to Pakistan and India was inaugurated.
The $10 billion pipeline will pass through Afghanistan; the project is to be ready in two years but there are question marks given the lust for blood amongst the Islamist militia particularly Taliban.
Kabul, Kunduz and several other Afghan centres have seen blood bath in the run upto and after the Heart of Asia conference. A raid on Kandahar airport resulted in the massacre of at least 50 civilians, policemen and security personnel. Daesh affiliates are expanding their foot-hold with every passing day with 'Radio caliphate' helping them to spread terror. They are working overtime to set up a regional IS base in Jalalabad, the capital of eastern Nangarhar province
As Rahamutllah Nabil says in his latest Facebook post, "Our innocent countrymen were being martyred and beheaded in Kandahar airfield at the moment when [Pakistan] Prime Minister Nawaz Sharif once again said Afghanistan's enemy is Pakistan's enemy."
Afghanistan has no permanent defence minister as yet; this puts a big question mark over the leadership of Afghanistan's security establishment, clouding the prospects of peace with Taliban in the Af-Pak theatre. (concluded)
A blogger since July 2008 James Duglous Crickton is a London based consultant working with a consultancy firm focusing on Asia, particularly South Asia and East Asia. Political Research is his functional focus area. While his interests are (
more...
)
The views expressed herein are the sole responsibility of the author and do not necessarily reflect those of this website or its editors.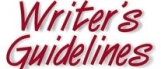 STAY IN THE KNOW
If you've enjoyed this, sign up for our daily or weekly newsletter to get lots of great progressive content.
To View Comments or Join the Conversation: