See original here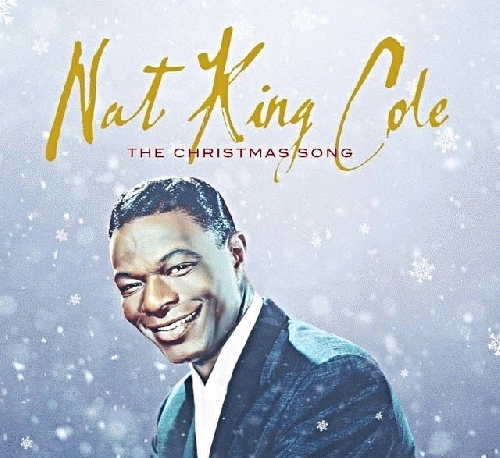 The Christmas Song album, by Nat King Cole
(
Image
by
Attribution: Capitol
)
Details
DMCA
>
Everyone who celebrates Christmas -- and even those who don't -- has probably heard Nat King Cole sing his version of "The Christmas Song," which is often called "Chestnuts Roasting on an Open Fire."
You may not be aware of its history:
"The Christmas Song (Merry Christmas to You)" is a classic Christmas song written by Mel Torme and Bob Wells in 1944 and was first recorded by The King Cole Trio in 1946. The song was recorded again in stereophonic version with a full orchestra conducted by Ralph Carmichael using the same arrangement for Nat King Cole's The Christmas Song album in 1961.
You may not realize how many singers and groups have covered it over the years -- the list is too long to to post here, but includes Aretha Franklin, Tony Bennett, Julie Andrews, Bob Dylan, The Jackson 5, Johnny Mathis, Judy Garland, James Brown and Stevie Wonder.
I'll just stick to Nat's version, since it evokes my childhood. In short, for me, it wouldn't be Christmas if I didn't get a chance to hear him sing this, at least once. Enjoy the video below.
Chestnuts roasting on an open fire
Jack Frost nipping at your nose
Yuletide carols being sung by a choir
And folks dressed up like Eskimos

Everybody knows a turkey and some mistletoe
Help to make the season bright
Tiny tots with their eyes all aglow
Will find it hard to sleep tonight

They know that Santa's on his way
He's loaded lots of toys and goodies on his sleigh
And every mother's child is gonna spy
To see if reindeer really know how to fly

And so I'm offering this simple phrase
To kids from one to ninety-two
Although it's been said many times
Many ways, Merry Christmas to you

And so I'm offering this simple phrase
To kids from one to ninety-two
Although it's been said many times
Many ways, Merry Christmas to you
My dad was from Chicago, and grew up with Nat Cole and his older brothers.
Nathaniel Adams Coles was born in Montgomery, Alabama, on March 17, 1919. Cole had three brothers: Eddie (1910--1970), Ike (1927--2001), and Freddy (born 1931), and a half-sister, Joyce Coles. Each of Cole's brothers would later pursue careers in music as well. When Cole was four years old, he and his family moved to Chicago, Illinois, where his father, Edward Coles, became a Baptist minister. Cole learned to play the organ from his mother, Perlina Coles, the church organist. His first performance was of "Yes, We have no bananas" at age four. He began formal lessons at 12, eventually learning not only jazz and gospel, but also Western classical music, performing, as he said, "from Johann Sebastian Bach to Sergei Rachmaninoff."

The family lived in the Bronzeville neighborhood of Chicago, where he attended Wendel Phillips High School (the same school Sam Cooke would attend a few years later). Cole would sneak out of the house and hang around outside the clubs, listening to artists such as Louis Armstrong, Earl Hines, and Jimmie Noone. He participated in Walter Dyett's renowned music program at DuSable High School.
My early memories of the man who would be known as Nat "King" Cole were not just his music -- I also associate him with memories of my grandparent's television set which we would sit around to watch along with their neighbors, and the year we got our first TV -- 1957. He was the first black man to host his own (short-lived) television show.
Cole originally signed a contract with CBS in 1956, but the promise of his own program never materialized on that network. Later in the year NBC reached an agreement with Cole's manager and agency, who packaged The Nat "King" Cole Show. The first broadcast, on 5 November 1956, aired without commercial sponsorship. NBC agreed to foot the bill for the program with the hope that advertisers would soon be attracted to the series. Cole felt confident a national sponsor would emerge, but his optimism was misplaced.

Advertising agencies were unable to convince national clients to buy time on The Nat "King" Cole Show. Advertisers were fearful that white Southern audiences would boycott their products. A representative of Max Factor cosmetics, a logical sponsor for the program, claimed that a "negro" couldn't sell lipstick for them. Cole was angered by the comment. "What do they think we use?" he asked. "Chalk? Congo paint?" "And what about a corporation like the telephone company?" Cole wondered. "A man sees a Negro on a television show. What's he going to do -- call up the telephone company and tell them to take out the phone?" Occasionally, the show was purchased by Arrid deodorant and Rise shaving cream, but was most often sustained by NBC without sponsorship.

Despite the musical excellence of the program, which featured orchestra leader Nelson Riddle when the show was broadcast from Hollywood and Gordon Jenkins on weeks it originated from New York, The Nat "King" Cole Show suffered from anemic Nielsen ratings. Nonetheless, NBC decided to experiment. The network revamped the show in the summer of 1957 by expanding it to 30 minutes and increasing the production budget. Cole's many friends and admirers in the music industry joined him in a determined effort to keep the series alive. Performers who could command enormous fees, including Ella Fitzgerald, Peggy Lee, Mel Torme, Pearl Bailey, Mahailia Jackson, Sammy Davis, Jr., Tony Bennett, and Harry Belafonte, appeared on The Nat "King" Cole Show for the minimum wage allowed by the union.
This is not the day to talk in depth about his struggles with racism, which included crosses being burned on his lawn, and the family dog killed with poisoned meat, the backlash he got from his own community when he would not stop singing for all white audiences, and his later embrace of the civil right movement. Today I just want to share my memories of Christmas mornings around the tree, with Nat's music playing in the background.
My dad had a great voice. He'd sing along and my mom would hum, off-key. Her favorite was "Oh Holy Night."
(Note: You can view every article as one long page if you sign up as an Advocate Member, or higher).