The Transformative Work Regarding Death and Dying of Uma Girish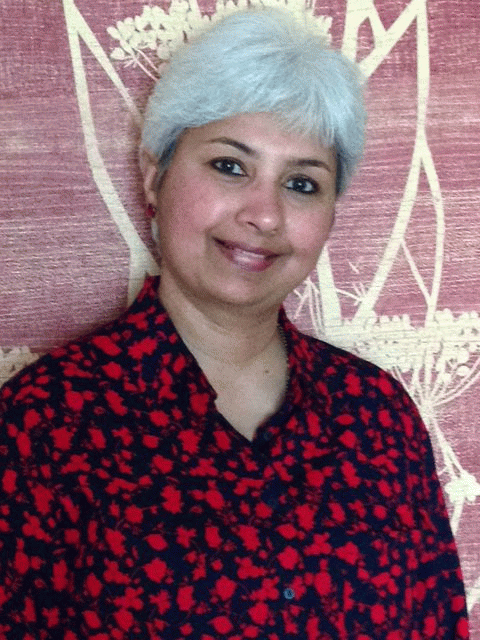 Uma Girish
(
Image
by
Uma Girish
)
Details
DMCA
How many of us introspect and accept our upcoming demise? Not many of us!
I know at this stage of my life I am contemplating death given health issues. My wife just wrote an article regarding my Alzheimer's. As I reread this article of hers, I thought about those Hindus who would go into cemeteries for their meditation practices.
Meditating on death is important. Denial of death oftentimes keeps us from living fully. How many of us, because of our fear of death, succumb to the likes of the Rothchilds and Koch Brothers. Wait, they employ us, and have great power, and they run the country! How does that keep us enslaved? Are we seeing our freedom as death?
We empower the externalized powers-that-be and not ourselves. In the meantime we are mesmerized into shop-till-you-drop campaigns targeted towards manipulating our desire to be strong, powerful and rich. These campaigns are also presented in the circus of the media as reflected in CNN and Fox News. All these are designed to keep you deaf, dumb and blind to our lot in life.
Yet, the question remains in the depths of our unconsciousness: how much longer do we, women and men, continue succumbing to these people who are doing nothing less than raping our minds, bodies and that of the Earth upon which we live? And, what of our children? Do we care about them, their future?
We need to die to this top-down power structure. Our lives are not long and we need to look into how we can create meaning and quality in our lives.
I have always meditated on death. My father died when I was 10. And I've lived with death in my family and friends throughout my lifetime. Most if not all of us have had to look death in the eye in one-way or another. Yet, we need to question our feelings about death while realizing there is NO way to know what happens to us without dying. Even then, perhaps we will not know for we won't know anything.
Yet, we often ask ourselves: When, Where and How?
Isn't it true that we live a short time on this planet? What if we made our lives meaningful? Would that entice us to reject the slavery we are currently under? Would it also rescue our children who are headed towards a slave culture for the sake of corporations?
Regardless of what you believe about death, what actually happens upon death is a mystery. Are you reincarnated? Sent to a heaven or a hell? Or do you just go into a state that is beyond deep sleep?
My personal view is that based on the stages of fetal development, and my musings above, there is nothing that I have not been. As Christian mystic Meister Eckhart put it, "all creatures are within me." Thus, we look like a snail at one phase of our development, a koala bear at another, and a human being when we are almost fully developed and ready to be born. Could it be that realization of eternal life entails realizing we have never-not been? Just not in the form we are in today. Could it be that the practices of ancient Egyptian mummification and modern day coffins and embalming practices are ways in which we refuse to let go of ourselves?
(Note: You can view every article as one long page if you sign up as an Advocate Member, or higher).