Edward Snowden Ready to Go to US If He Gets A Fair and Impartial Trial
(
Image
by
YouTube
)
Details
DMCA
tient people rationally accept that the U.S. media routinely disseminates misleading stories and outright falsehoods in the most authoritative tones. But it's nonetheless valuable to examine particularly egregious case studies to see how that works. In that spirit, let's take yesterday's
numerous
,
breathless
reports
trumpeting the "
BREAKING"
news that "Edward Snowden now wants to come home!" and is "now negotiating the terms of his return!"
Ever since Snowden revealed himself to the public 20 months ago, he has repeatedly said the same exact thing when asked about his returning to the U.S.: "I would love to come home, and would do so if I could get a fair trial, but right now, I can't."
His primary rationale for this argument has long been that under the Espionage Act, the 1917 statute under which he has been charged, he would be barred by U.S. courts from even raising his key defense: that the information he revealed to journalists should never have been concealed in the first place and he was thus justified in disclosing it to journalists. In other words, when U.S. political and media figures say Snowden should "man up," come home and argue to a court that he did nothing wrong, they are deceiving the public, since they have made certain that whistleblowers charged with "espionage" are legally barred from even raising that defense.
Snowden has also pointed out that legal protections for whistleblowers are explicitly inapplicable to those, like him, who are employed by private contractors (rendering President Obama's argument about why Snowden should "come home" entirely false). One month after Snowden was revealed, Daniel Ellsberg wrote an Op-Ed in the Washington Post arguing that Snowden did the right thing in leaving the U.S. because he would not be treated fairly, and argued Snowden should not return until he is guaranteed a fully fair trial.
Snowden has said all of this over and over. In June 2013, when I asked him during the online Guardian chat why he left the U.S. for Hong Kong, he said: "the US Government, just as they did with other whistleblowers, immediately and predictably destroyed any possibility of a fair trial at home ... That's not justice, and it would be foolish to volunteer yourself to it if you can do more good outside of prison than in it."
Click Here to Read Whole Article
4 3 3
Rate It | View Ratings
Glenn Greenwald is one of three co-founding editors of The Intercept. He is a journalist, constitutional lawyer, and author of four New York Times best-selling books on politics and law. His most recent book, No Place (more...)

The views expressed herein are the sole responsibility of the author and do not necessarily reflect those of this website or its editors.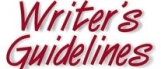 STAY IN THE KNOW
If you've enjoyed this, sign up for our daily or weekly newsletter to get lots of great progressive content.
To View Comments or Join the Conversation: