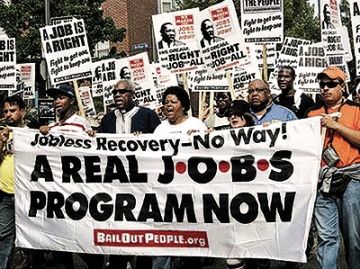 Citizens Respond
PITTSBURGH -- A new world order is emerging at the G-20 Summit in Pittsburgh with a decision by the group to become the premier coordinating body on economic issues. Radio Free Europe, Sep. 26, 2009
The world's most exclusive public club, the G-20, met last week in Pittsburgh for "the opportunity to take stock of the progress made and discuss further actions to assure a sound recovery from the global economic and financial crisis." The G-20 consists of finance ministers and senior banking officials from the world's 20 largest economies. Federal Reserve Board Chairman Ben Bernanke and Treasury Secretary Tim Geithner were there for the United States. But the real action comes from the gathering's function as an informal summit for attending heads of state.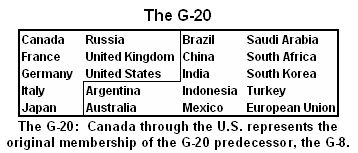 The Pittsburgh Summit focused on changing the regulations governing the world's financial institutions and processes In addition to rewriting the rule book, the "new world order" announced that the G-20 is now the "premier coordinating body on economic issues" which will benefit the wealthiest interests in each member country.
But it was more than just about making the banks behave. In cooperation with U.S. and foreign law enforcement agencies, Pittsburgh police and unidentified law enforcement agents unveiled some new programs for citizens. These had nothing to do with much needed jobs and health care, barely mentioned at the meeting. Rather, the G-20 premiered the "sonic cannon," a device designed to cause serious pain from ultra shrill sonic waves beamed at those exercising their rights of freedom of speech and assembly.
Law enforcement used the more traditional techniques like the citizen "grab and snatch." This maneuver has four rapid stages: unidentified law enforcement officials show up in an unmarked car; grab a random citizen; shove him into a car against his will; and drive off, all without a word of explanation.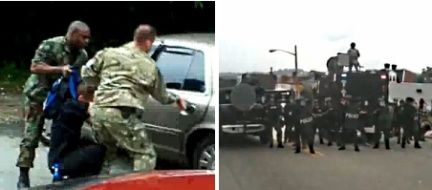 The "snatch and grab" (left, video). The "sonic cannon" (right, video) was deployed and emitted these exact words: "Pittsburgh Chief Police: This is an unlawful assembly. I order all those assembled to immediately disburse. You must leave the immediate vicinity. If you remain in this immediate vicinity, you will be in violation of the Pennsylvania crimes code, no matter what your purpose is."
There were no criticisms of police actions from the G-20 leaders, many of whom preside over nominally democratic states. That's probably because there were no questions from the press.
- Advertisement -
The power salon has been functioning since 1975 when a smaller, even more exclusive group met at the request of the then President of France, Vale'ry Giscard d'Estaing. The G-8 leaders convened to manage the economic and social impact of rapidly rising oil prices. One year later, prices dipped briefly then nearly tripled after the Iranian Revolution.
Over the years, the world's financial leaders met periodically, building the franchise, until the Pittsburgh Summit at which the new magic number of 20 nations was announced, the G-20.